Star Wars Taika Waititi Film Rumors
Currently, the director of Thor: Love and Thunder, Taika Waititi, is doing the promo circuit for the movie. During some of these interviews, the question of his movie set in a galaxy far, far away came up. Here's what the star had to say about the Star Wars Taika Waititi film.
Star Wars Taika Waititi Movie Concept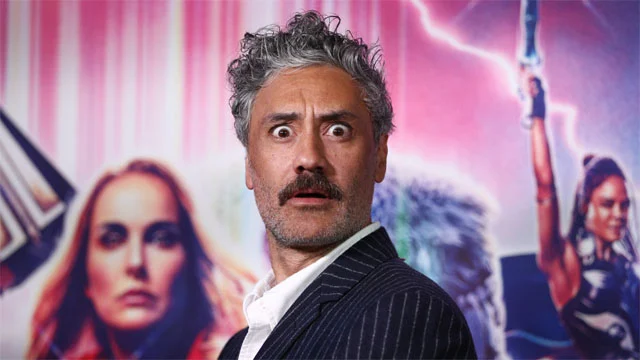 Image: Superherohype
So far, we already know that Waititi is planning to make a Star Wars film that's very different from the ones we've seen. Namely, unlike the mainline films, the Star Wars Taika Waititi film won't feature any characters from the Skywalker saga. That's right – no Luke, Anakin, Leia, or Han.
Waititi aims to make the film entirely original, although it's unclear when this movie will be set. It'll either take place a long time before the Skywalker era, potentially in the Old Republic. Alternatively, Waititi might set the film long after the sequel movies. This would be similar to the expanded universe material, such as The New Jedi Order. 
Sadly, it's not good news for any fans of the series. Waititi confirmed in recent interviews that the filming won't start for the movie until next year. He said,  "I'm going to be in New Zealand from August until the end of the year with Our Flag Means Death and Time Bandits, and during that time, I will still be writing. I'm still trying to figure out what the story is."
Star Wars Taika Waititi Release Date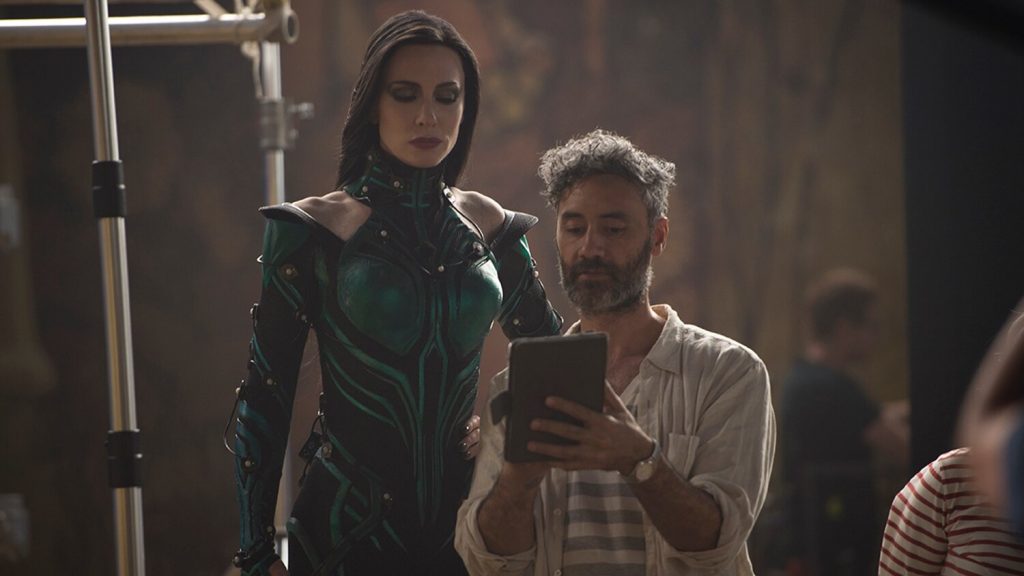 Image: Live_For_Films (Twitter)
That's definitely not news that we want to hear! Still, it's good to know that Disney is trying to get the story right for this Star Wars Taika Waititi film. After all, everyone knows how the reception to The Rise of Skywalker went! Taking more time with this one is surely going to help things. Currently, the film remains untitled and has a rumoured release date of December 2023.
Previously, there were hints that Disney would release the film in 2023. However, earlier this year, the president of Lucasfilm, Kathleen Kennedy, stated that the film was coming, "not 2023, but late 2023." She also clarified that the company hasn't "locked anything in."
Many earlier release dates from 2019 were pushed back in the wake of the pandemic. Previously, new Star Wars films were coming on December 16th 2022, December 20th, 2024, and December 18th, 2026. Either way, whenever the film releases, it will be our first foray back into Star Wars on the big screen since 2019.
Disney was planning to release another film, Rogue Squadron, but they revealed at Star Wars Celebration this year that Disney had pushed the film back. Apparently, they wanted to continue working on the storyline, so a December 2023 release date was no longer possible. It's rumoured that the Star Wars Taika Waititi film will come out on December 22nd 2023, followed by Rogue Squadron on December 19th 2025. Disney is reportedly releasing another film on December 17th, 2027.
New Star Wars Film
Image: Transmission Films
On top of this, the director and writer gave some more details about the process of creating the Star Wars Taika Waititi film. Waititi said, "I'm still writing. I'm still coming up with the ideas and storylining it, and just wanted to make sure that it feels like a Star Wars film. Because I could say, "Oh yeah, we'll just write any old thing and set in space and then put 'Star Wars' on the front." But it wouldn't be a Star Wars film without certain elements and a certain treatment, so I've just got to make sure that it stays within that wheelhouse."
As such, it feels quite refreshing to know that Waititi is looking to put his stamp on the franchise. He is sure to create a unique vision of Star Wars that will help to bring fresh air, similar to Star Wars Visions. This latest film entry follows suit with other adventures in the galaxy. We've got Andor coming on August 31st, followed by The Mandalorian season 3 in 2023. Disney is yet to announce release dates for Ahsoka, Skeleton Crew, and The Acolyte.
Whatever happens, we're sure that the new Star Wars Taika Waititi film will be exciting! After all, it's not his first venture into the franchise. He's worked as an actor and director for The Mandalorian, season 1.What do you think? Are you excited about this movie? What would you like to see in this entry for the franchise? Let us know in the comments below!
Hi! I'm Arvyn, and I'm an English teacher from the UK. I've been teaching English online for over 4 years to students from all across the world and all ages. Outside of work, I'm a huge fan of reading, video games, and playing with my adorable kitties. See ya!
Leave a comment