The Star Trek Movie Noah Hawley Planned To Direct Stalled At Paramount Pictures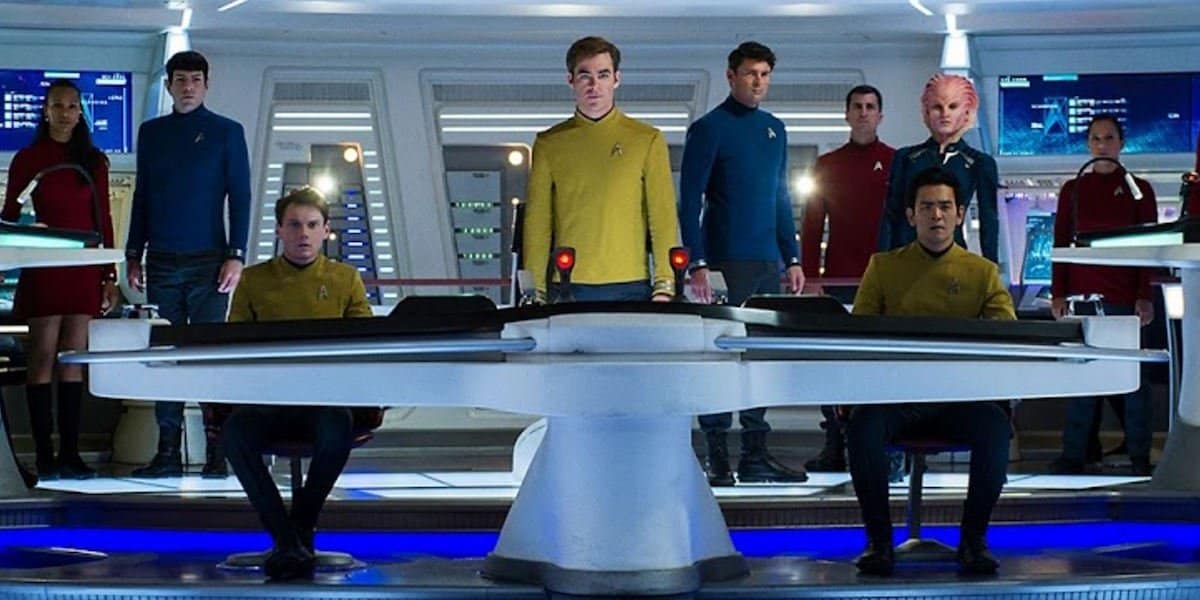 It's a busy time for Star Trek on the small screen. Star Trek: Lower Decks just got an early premiere. Following its first season, Star Trek: Discovery will be back for its third. On deck are the second season of Picard, and the first season of Strange New Worlds, following the crew of the USS Enterprise. Yet, movie audiences won't see any new Star Trek on the big screen for some time. The creator of Fargo and Legion was up to take on the franchise for a movie that likely wouldn't star the current Enterprise cast. (All of them now hugely bankable stars in their own right.) Only now, the Star Trek movie Noah Hawley wanted to direct stalled at Paramount Pictures.
Simon Pegg, Montgomery Scott actor and writer of Star Trek: Beyond wants to do another film set in the Kelvin Timeline. Yet, he recently spoke about how box office expectations may be too high for films like Star Trek. Perhaps television, or streaming services more accurately, are the best place for these stories right now? Even before the COVID-19 pandemic shut everything down, some movies struggled to get their share of the record-high box offices in recent years. Star Trek: Beyond was a $185 million movie. So, even though it took in more than $340 million worldwide, that's not enough for a marquee, summer blockbuster franchise.
Yet, that might not be what stalled Hawley's movie.
"Paramount's newly-installed motion picture group president Emma Watts…looks to see what should be a priority, sources tell THR that Hawley's project is heading to the lower decks. One reason could be due to a plot centering around a virus that wipes out vast parts of the known universe, a topic that not seen as a good or sensitive fit if you're making escapist entertainment given the current coronavirus pandemic."
Of course, there are still Star Trek plans at Paramount Pictures, since the rights to the films and the television shows all back under the ViacomCBS banner. There is, apparently, a movie in development that would reunite the Kelvin Timeline cast, but it's unclear if there is even a director or writer attached yet. Quentin Tarantino also began talks to direct a movie in his style set in the Star Trek universe. Again, we know next to nothing about it. It's also possible that Alex Kurtzman gets a chance to branch out from the Star Trek series with a feature film idea. Star Trek is one of ViacomCBS's most important franchises, so we'll get Star Trek in the future. It's just not 100 percent clear what we'll get and where.
What do you think? Do you think Star Trek belongs on the big or small screen? Are you sorry that the Star Trek movie Noah Hawley planned to direct stalled? Tell us your thoughts in the comments below.
Joshua M. Patton is a father, veteran, and writer living in Pittsburgh, PA. The first books he read on his own were comics, and he's loved the medium ever since. He is the greatest star-pilot in the galaxy, a cunning warrior, and a good friend. His book of superhero short stories, Tales of Adventure & Fantasy: Book One is available as an ebook or paperback from Amazon.
Leave a comment