Spider-verse 2 Cast Introduces Tom Holland, According To A Rumor
Spider-verse 2 cast will include Tom Holland, according to a recent rumor. This movie could be the most significant event since No Way Home.
The movie Spider-Man: Across the Spider-Verse will be released in the summer of 2023. This new sequel will see several editions of the arachnid, such as the Scarlet Spider-Man. In addition to this character and Miles Morales, we will see other editions of the hero from other universes.
There are doubts about how many versions will join the cast of Spider-verse 2. We know that Nicholas Cage joins as Spider-Man Noir and John Mulaney as Spider-Ham. However, a new rumor could indicate a new addition to these versions of the wall crawler.
In this case, we could see Spider-Man portrayed by Tom Holland. What is said is that the character played by this actor will appear in the animated film, although it is not known if this actor will voice the character. 
In the movie's plot, Marvel will show the 240 spider characters in all universes. However, we are still determining if it will be in cameo mode or if they will have long participation. If the rumor is true, Tom Holland's character would be on this list.
Spider-verse 2 Cast Introduces Tom Holland According to a Rumor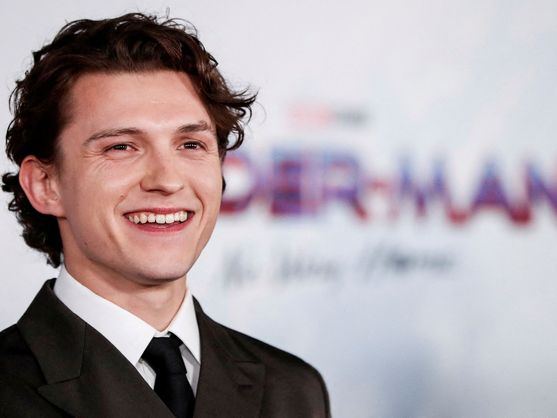 Image: Marvel/Sony
A report leaked information that Tom Holland's character in the Spider-verse will appear in the sequel to Spider-Man: Into the Spider-Verse. In this one, we will see Miles climbing with Holland's character to save the entire universe. However, it is still being determined whether Holland will voice his character or another actor will play him.
We learned about this and news about another version of the arachnid that will appear in the Spider-Verse 2 cast. This one commented that Yuri Lowenthal's Spider-Man, who appears in the PlayStation game, Marvel's Spider-Man. According to The Cosmic Circus, the actor will play the webhead character. 
Image via Sony Interactive, Insomniac Games, Marvel Entertainment
The writer and producer of this production commented that Marvel wants to connect the entire Marvel universe, including the Sony Spider-Verse. Although he did not confirm anything, he implied they wanted to connect all versions of Spider-Man. This could imply the meeting of Holland's Spider-Man with Tobey Maguire and Andrew Garfield's Spider-Man in Spider-Verse 2.
Another fact that could ratify the appearance of Holland's character is the movie's plot. We know that Miles Morales leaves with Gwen to save the entire Spider-Verse from a multiversal catastrophe. This could mean that all Spider-Man may appear in this movie at least once.
As for the other versions of Spider-Man, Marvel still needs to confirm the cast of these 240 members. We will have to wait for what information Marvel publishes and if they confirm the participation of Holland to give voice to his character.
What we Know About the Movie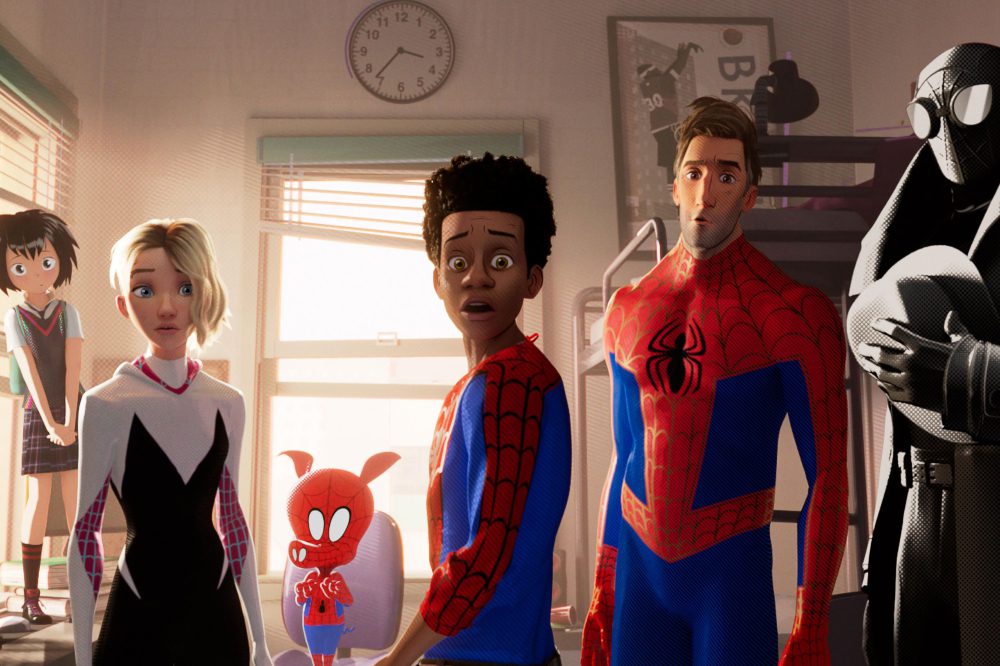 (Image: Sony Pictures)
As for the plot, we will have Miles Morales punished for academic problems for his double life as Spider-Man. He is visited by his friend and colleague Gwen, who informs him that they have serious problems. Despite not wanting to go at first, he accompanies her and discovers that the events in the previous movie caused a rupture in the dimensions.
This causes several versions of the arachnid hero to set out to resolve the situation. These include Spider-Man 2099, Spider-Woman, Miles Morales and Gwen, and maybe Holland's version.
For the cast of Spider-Verse 2 it is known that we will have Oscar Isaac portraying 2099 Spider-Man, Hailee Steinfeld portraying Spider-Woman, and Shameik Moore playing Miles Morales. We will also have Brian Tyree Henry, Jake Johnson, Issa Rae, Jason Schwartzman, Lauren Velez, Rachel Dratch, Jorma Taccone, Christopher Daniel Barnes, and Nicholas Cage.
As for the direction of this film, Joaquim Dos Santos, Kemp Powers, and Justin Thompson will be in charge. Chris Miller wrote the script and participated as the film's producer.
The filming suffered several delays in its development. It was expected for October 2022. However, certain inconveniences made the current date of its release to June 2, 2023.
As for the leaked appearance of Holland's character, Marvel Studios has yet to confirm if it is accurate. As for the actor's participation is uncertain, considering he might be developing a new movie about his character. 
Featured Image Via Sony/Marvel Studios 
I am a circus aerialist influenced by Dick Grayson and Spider-Man. Fortunate to write about the characters that inspired me. I also have a Bachelor's degree in Political Science and a Master's degree in International Trade.
Leave a comment