Spider-Man: No Way Home The More Fun Stuff Comes To Theaters
Spider-Man: No Way Home still has some more content in the tank to give us. Yes, you read that right. A new extended rendition is coming out in the coming months. The official No Way Home Twitter account announced that an extended edition of Spider-Man: No Way Home titled Spider-Man: No Way Home – The Other Fun Stuff Version comes out in theaters on Friday, September 2 in the United States and Canada, with more countries to be announced soon. A video featuring Tom Holland, Tobey Maguire, and Andrew Garfield from No Way Home is included in the announcement tweet.
Rumors about an expanded director's cut of No Way Home began to circulate in February 2022. At the time, a Reddit user claimed that Sony would release the other version of the film in Indonesia in March, a claim that was later confirmed by a moderator on the r/MarvelStudiosSpoilers subreddit. In addition, a well-known scooper indicated that the film will be getting an extended edition. As we all know, Spider-Man is a box-office juggernaut.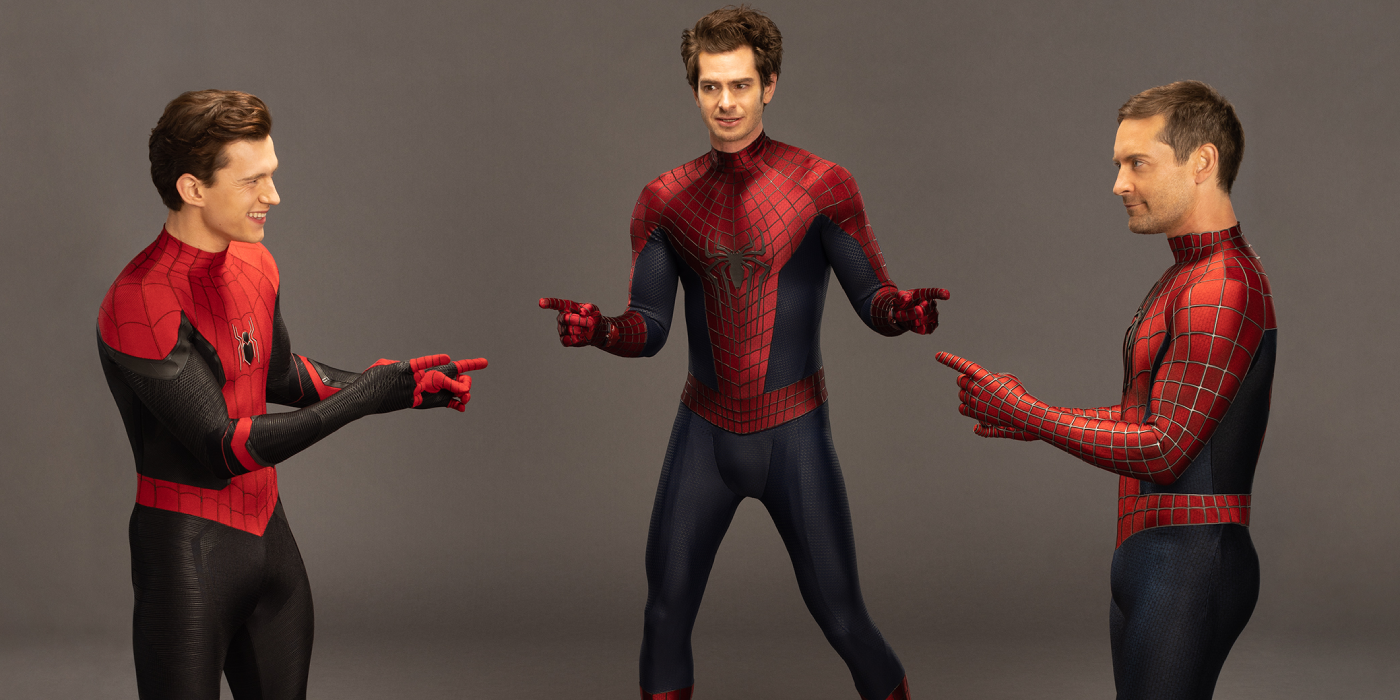 Source: CBR
Spider-Man: No Way Home Challenged Peter With A Unique Circumstance
Our friendly neighborhood hero is unmasked for the first time in Spider-Man's live-action history. This means he's no longer able to separate his daily existence from the high-stakes of being a Super Hero. In Spider-Man: No Way Home, when Peter seeks Doctor Strange's assistance, the stakes rise even higher. Peter soon realizes what it actually means to be Spider-Man. Zendaya plays MJ, Jacob Batalon is Ned Leeds, and Marisa Tomei renditions Aunt May. Other roles include J.B. Smoove playing Julius Dell, Tony Revolori acting as Flash Thompson, and Angourie Rice being Betty Brant. and Hannibal Buress is Coach Wilson in the film. Maguire, Garfield, Willem Dafoe, Alfred Molina, Rhys Ifans, Thomas Hayden Church, and Jamie Foxx all return in their roles from prior films.
The post stated, "You wanted more Spidey and you got it! 🕷🕷🕷 #SpiderManNoWayHome: The More Fun Stuff Version swings into movie theaters in the US and Canada September 2! More countries to be announced soon!" @SpiderManMovie
The third solo Spider-Man picture set inside the Marvel Cinematic Universe, No Way Home, got out to theaters on December 17, 2021 as a co-production between Sony Pictures and Marvel Studios. It is presently the sixth highest-grossing picture in history, with a worldwide gross of slightly over $1.9 billion at the time of writing. In North America, it even managed to beat Avatar.
Source: SuperHeroHype
What The Co-Writer Said About The Actors' Mindset
"Tobey wanted to be very minimal about how much you know. Very, very minimal," co-writer Chris McKenna explained in a previous interview with The Hollywood Reporter. "Andrew really loved the idea of he's still tortured over what happened in Amazing Spider-Man 2 and where that left him, and how they could bring that to Tom. "We can empathize with you. We do know what you are going through. If anyone in the world knows what you're going through, it's us." But also, "We can be beacons."

Tobey especially has come through that darkness. We thought it was cool that Andrew's Peter was still in the midst of that darkness. They weren't just here to go, "Two awesome Jedi knight heroes who show up and are going to help you take down the bad guys." They are going through their own things. We were trying to write up to the characters that they did such a great job of creating and really being true to those characters and those stories and those worlds so that it didn't feel like we were doing curtain call, fan-service."
What do you think about a new extended cut of Spider-Man: No Way Home coming to theaters? Are you hyped for it? Did you like Spider-Man: No Way Home? Share your thoughts with us in the comments below!
Leave a comment