Spider-Man Far From Home To End Infinity Saga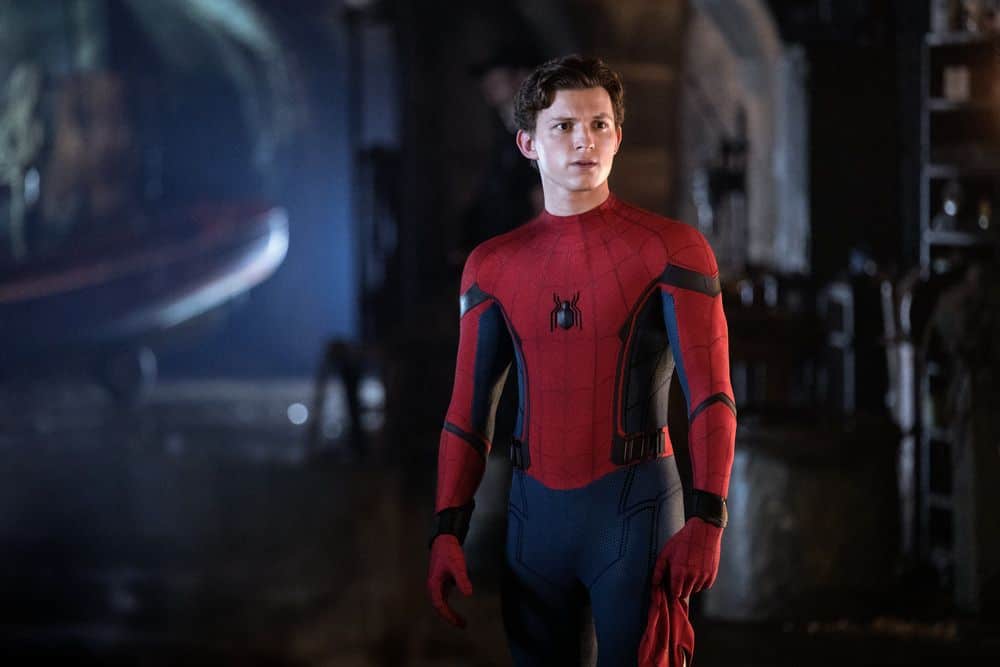 We predicted this would be the case, but it's official. Kevin Feige, Marvel Studios President, is confirming now that Spider-Man Far From Home will end the Infinity Saga. What is the Infinity Saga, and where does the Marvel Cinematic Universe go from here? Let's break down what we know about the Spider-Man Far From Home story in terms of the MCU.
What is the Infinity Saga?
In terms of the Marvel Cinematic Universe, the Infinity Saga is everything occurring before this upcoming Spidey flick. Because the films in the MCU so far center around Thanos, they all connect to the Infinity stones. Now that the stones are destroyed, with Thanos, that period of time is gone. It is hard to believe, but the first Iron Man really kicked things off. That seems so long ago, because it was. A decade in the making, the Infinity Saga is a massive film triumph. Planning and pulling it off like they did is impressive. There are far from a limited amount of ways to continue now. It is clear that a few things will be crucial to the MCU moving forward.
Things to Watch for after Spider-Man Far From Home
There are a lot of things that could happen next. After this next MCU film, things will likely focus on a set of key characters, much like the Avengers. With Iron Man and Black Widow dead, that leaves a few oldies. Thor and Hulk will likely be around, as will Hawkeye. That being said, the future is bright thanks to some newer stars in the MCU. Spider-Man, obviously, is a huge part of that picture moving forward. But who else could play a major role?
Captain Marvel
For one, we know Captain Marvel is going to be a major influence. Her powers are nearly unmatched, and that's an argument for another article. In terms of impact on the MCU, a Captain Marvel focused plot could really make for a great story. Although she's off doing other things in space, she could easily make a trip back to Earth for the next set of films.
Doctor Strange
Doctor Strange is an interesting character. His charisma is there, but his star power is yet to be determined. Could he be more like a Black Widow? He would likely do best in a leadership role that is more symbolic than evident in screen time. We know that his movie coming in the future is going to be a hit, but is he ready for a major focus? Comic book fans know that Doctor Strange is a huge part of some major Marvel runs. Secret Wars being one of them. Could we be seeing a Secret Wars film adaptation in the future? Let's not get ahead of ourselves.
Black Panther
Given the insane success of Black Panther worldwide, this is an easy guess. Not so much a guess, but rather a certainty. Black Panther and all the characters we meet in Wakanda are major players. They become a major focus when given the screen, and a Black Panther and Spider-Man led hero pack could be exactly what the MCU needs. Whether you loved the film or not, one thing is for sure: Black Panther is a major hit. I loved it, and hope we see a lot more of this iconic hero.
Questionables
Ant-Man and Wasp are a bit up in the air as of now. They're likely not going anywhere, but where do they fit in? Clearly, Endgame is all about Ant-Man. Without his knowledge of Hank Pym's quantum travel, there is no saving the fallen heroes. That being said, they don't necessarily stand out a ton. Wasp deserves her own film, which would clearly involve Ant-Man as well. But more screen time for Wasp would be great. Paul Rudd is on record for wanting a third standalone Ant-Man movie funded by a fan campaign, so let's make it happen.
As we move past what might be coming, let's look at what we know about Spider-Man Far From Home as of now. 
Spider-Man Far From Home Plot
Peter Parker is taking the death of Tony Stark very hard. His mentor, and father figure in many ways, is suddenly gone. The death of Tony Stark really hit home for a lot of Marvel fans. Such an iconic figure in the MCU, Iron Man's death leaves a tough hole to fill. The concept behind this film is likely going to make that evident. Kevin Feige is calling the movie an epilogue to everything that has come before. So, what themes could we see coming from the plot we know as of now?
Spider-Man Steps Up Big Time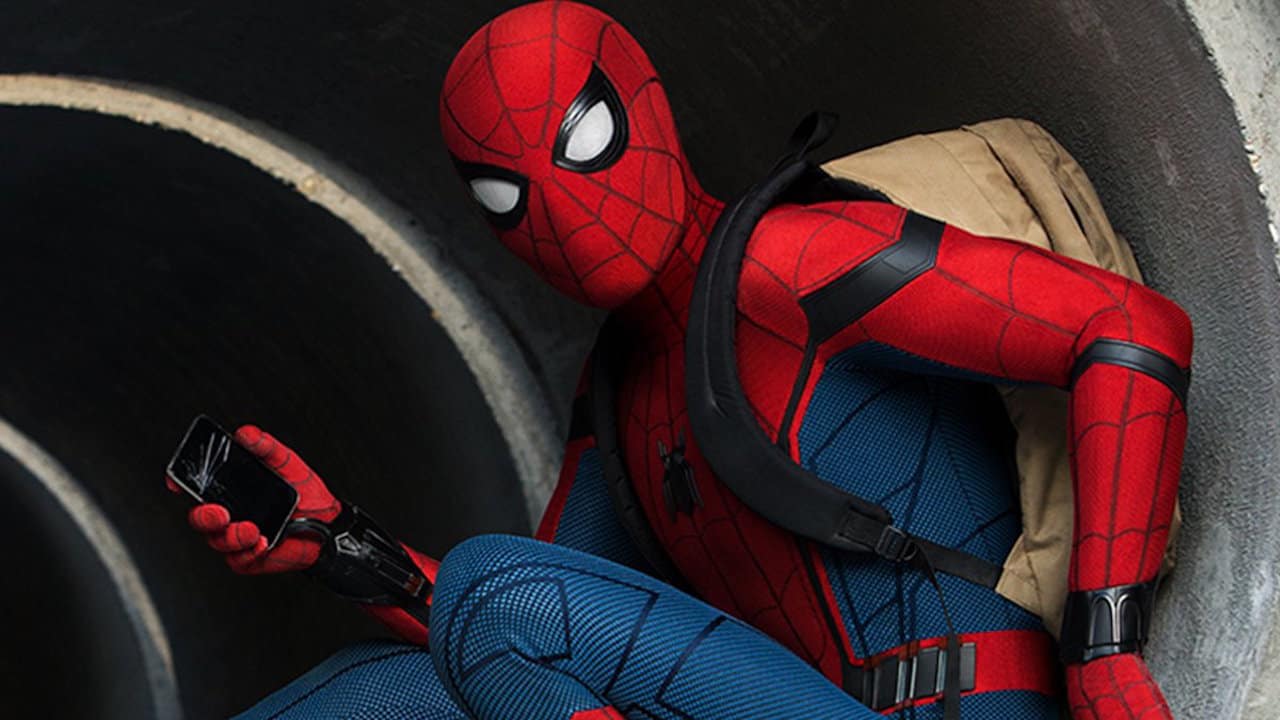 We see in the trailer that Spider-Man wears Tony's glasses. He even uses the Iron Spider suit that Tony helped make for him. His desire to avenge (no pun intended) Tony's death is not one of blind rage. Rather, the premise of the film is going to follow Peter's attempts to relax. The class trip he goes on is meant to be a great way for him to unwind. He might even get to talk to the girl he likes. At the very least, some time with his best friend and away from galactic onslaught will do him good.
Unfortunately, that will not last long. The film's trailer shows major villains showing up to battle, including Hydro-Man, who causes titanically large waves. Now, he needs to step up, but there's no doubt that he will.
Mysterio: Friend of Foe in Spider-Man Far From Home?
The trailer shows that Mysterio, played by Jake Gyllenhaal, is quite friendly towards Peter Parker. This is a huge red flag to comic fans. Mysterio is a famous Spider-Man foe, and fights the web slinger in countless battles. Instead, the movie trailer shows that the film is going to use Mysterio to introduce the concept of multiple universes. A multiverse has been long rumored for the MCU. In the comics, a multiverse is why so many different storylines exist. In the universe that Peter lives, the events of Thanos and the Infinity War don't exist in Mysterio's world.
It is likely that some sort of turn will lead Mysterio to go bad, or maybe there is a longer con here. He may be a central villain for a few movies in the future. For now, we can only wonder.
Post Thanos MCU
Another huge question mark is the other heroes. Obviously, Spider-Man being on vacation sort of separates him from others in New York. With major villains hitting the streets in Far From Home, there are a ton of reasons why a major hero might show up. How about the heroes mentioned above for the future of the MCU? Doctor Strange, Black Panther, or Captain Marvel could make an appearance. Or, could we see the tease of a new hero like Gambit or another yet to be seen member of the Marvel universe.
There is no chance we see Thanos again after the long running Infinity Saga. With a long running villain at the center of the Marvel Cinematic Universe, it will be likely that we see the introduction of a new major plot villain.
Conclusion
For the most part, Spider-Man Far From Home is going to be a major ending to an era. The Infinity saga was such a major part of comic books culture and movies that it is going to go down in history as a major success. No matter how the saga ends in this film, the entire project will go down as a success. That being said, this could be the cherry on top to the major movie triumph of the 21st century.
Star Wars and Harry Potter, two other major film franchises, don't compare to the Marvel Cinematic Universe simply out of sheer force of content. Such foresight went into the Infinity Saga, it's sure to end in this epilogue in an epic way. You can head to theaters to check out Spider-Man Far From home starting in select showings July 2nd. After that, a major theater opening occurs July 5th in most cities and states. Until then, take the time to rewatch Endgame in theaters, with new bonus footage. And always keep an eye on our work here at Comic Years!
Taylor is the Gaming Editor of Comic Years and a lifelong fan of video games. He holds two degrees in Political Communication and wrote a Master's Thesis on resistance movements, race, and the exploitation of college athletes. His wife and two Toy Australian Sheppards keep him sane.
Leave a comment