Spider-Man Actors And Cameos In No Way Home – How It Came Together
Spider-Man has been at the top of every conversation over the past month. Whether you're a fan of the franchise or not, it's getting people talking. And the Spider-Man: No Way Home actors and cameos are to thank for such discussions. Let's dig into how all of the elements came together to make it the billion-dollar-making movie of 2021.
Spoiler warning for Spider-Man: No Way Home. If you haven't watched the movie, check out our spoiler-free review to find out if it's right for you. Trust us; you'll want to head into this movie without any spoilers (especially if you've made it through 2021 without being spoiled!)
How The Spider-Man Actors and Cameos Came Together
Spider-Man: No Way Home brought back a lot of familiar faces. It wasn't just the current Marvel Cinematic Universe characters that we were delighted to see. Instead, the action flick brought back heroes and villains from films outside the universe. This included highly anticipated returns of Tobey Maguire and Andrew Garfield's versions of Spider-Man, along with their respective villains.
All of this happened thanks to a spell that was miscast by Doctor Strange (Benedict Cumberbatch.) When Tom Holland's Peter Parker tries to change the effects of a spell mid-cast, Strange ends up causing a tear in the multiverse. So, anybody who knows the real identity of Peter Parker in all universes finds their way to our Spider-Man du jour.
Drafting the return of so many characters, many tied to iconic actors, is no easy task. A recent Hollywood Reporter interview with the film's screenwriters, Chris McKenna and Erik Sommers, helps give some insight into what happened behind the scenes.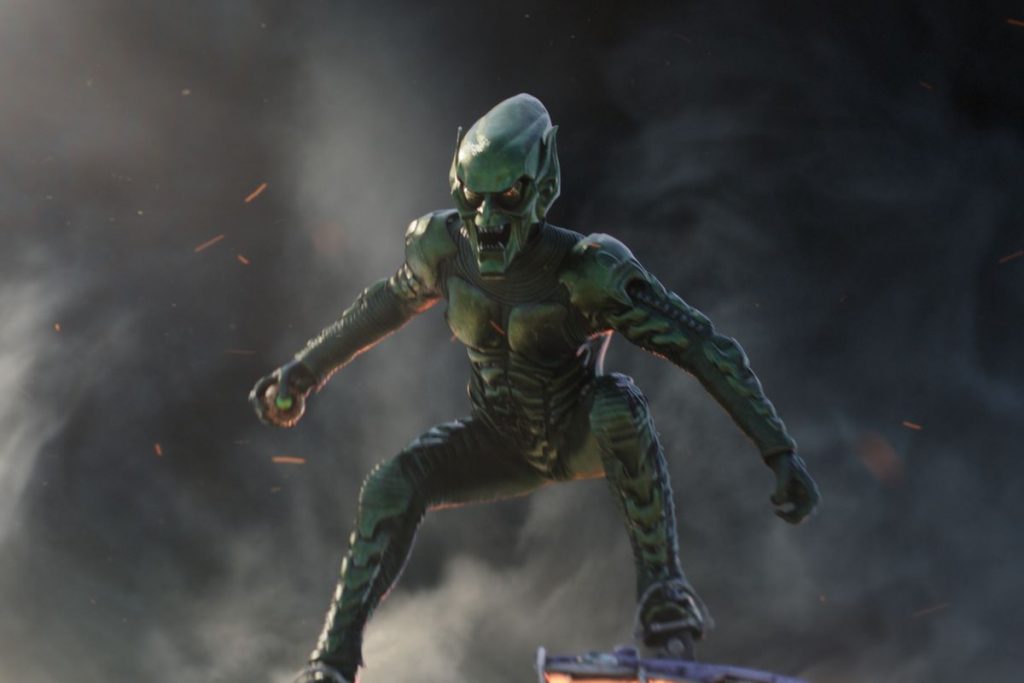 Image via Sony Pictures Releasing.
The Spider-Man No Way Home Actors Saved The Day
Studios can't just approach actors and say, "Hey, do you want to come back?" Especially after years have passed since their initial appearance. This might have worked for some Spider-Man: No Way Home cameos and actors, but not all of the ones we got. Studios need at least some idea of what their return will look like, along with what it will mean for the franchise's future.
Despite the risk of a potential no, McKenna and Sommers were confident enough to start writing the script of their dreams. This included all the cameos and actors that we got in No Way Home. It started with a simple wishlist of previous actors. McKenna claims that all they could do was "act like we're getting everybody that we want and let the powers that be reach out to those people and see if this can actually become a reality."
Sommers mirrors these sentiments, sharing that they had to commit fully. And if it didn't work out, then they'd "scramble." Fortunately, it doesn't look like they had to do much scrambling. Jamie Foxx, Willem Dafoe, Alfred Molina, Andrew Garfield, Tobey Maguire, Rhys Ifans, Thomas Haden Church, and even Charlie Cox returned for the final cut. We can't imagine who would have been on their wishlist that they didn't get.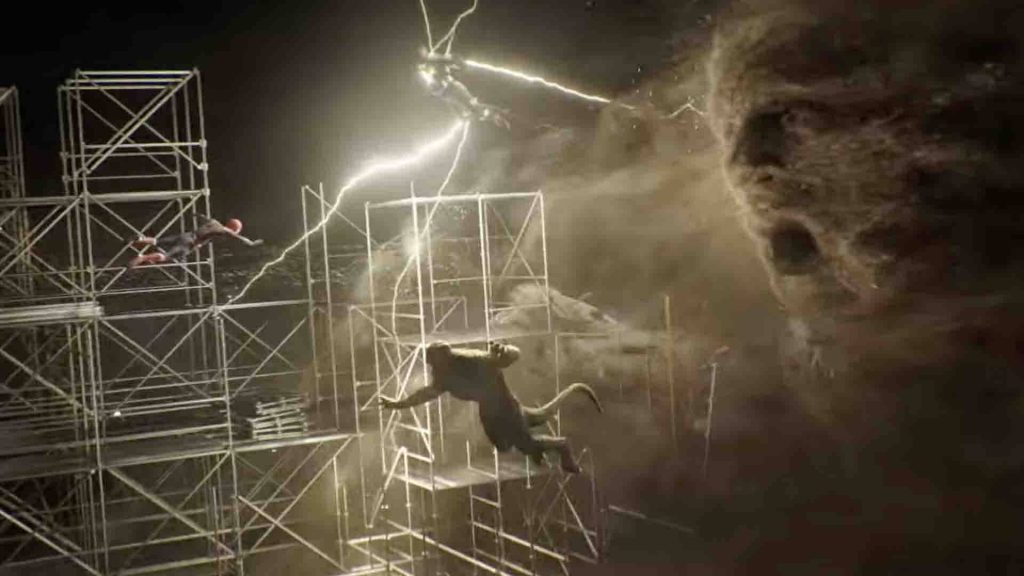 Image via Sony Pictures Releasing.
How Did They Get All The No Way Home Actors?
It would be easy to say that all the No Way Home actors and cameos returned for the money. We're sure that enough of it could have swayed even the most hesitant actor, but it seems like that wasn't the case.
Salaries for the stars have not been confirmed, but some news outlets report that Maguire and Garfield took home about $1 million each for their appearances. Though we wouldn't be surprised if this was later proven false, and their wallets were far fatter. We can assume that the villains and cameos in Spider-Man: No Way Home took slightly less than the heroes. Anything around $1 million seems low, even for the folks with the least amount of screentime.
For comparison, Robert Downey Jr. made as much as $15 million for his appearance in Spider-Man: Homecoming. He was on screen for less than half the time that Garfield and Maguire spent in No Way Home. If it wasn't money, then what convinced them?
Image via Sony Pictures Releasing
Spider-Man Actors and Cameos Returned For The Right Role
McKenna and Sommers agreed that some actors, including Alfred Molina (Otto Octavius) and Willem Dafoe (Norman Osborn), were game from the get-go. But not everybody was, and it came down to showing what they were doing with the film. McKenna explains the work further, sharing:
At a certain point, you have to show pages. You have to live up to the concept. Getting two people there that were so crucial to act three of the movie. They had to make sure it was the right thing for them. Their coming in, it brings so much baggage to it. Their own baggage. The baggage of those series, that they just had to be sure that it wasn't just a curtain call, that it actually was continuing their stories in a way that was meaningful to them, too. And was honoring everything that they had done and taking it a step further.
It's one thing to pitch an idea to an actor and have them eager to join in. It's another thing to have them suit up and stand in front of the cameras for a fleshed-out concept. It seems as if it all boils down to a good script that respects their characters and the work that they put into it.
While McKenna and Sommers also agree that the actors trusted them and the studio, but they also wanted to have their own influence on things. Some of the most crucial moments of the film, like Tom's Spider-Man's decision not to kill Osborn, were " brought by Tobey and Andrew's ideas and shaping of what they thought their characters could bring to this story."
With great power comes great responsibility, and it seems like the folks with the power to make a great movie turned things out responsibly.
You Can Watch Spider-Man: No Way Home In Theaters Now.
Readers, were you surprised at how the Spider-Man: No Way Home actors and cameos fit into the film? Let us know your thoughts on how it all came together.
Featured image via Sony Pictures Releasing.
Meghan Hale is the kind of movie lover that has a "must watch" that is a mile long... and growing. When she isn't talking about the latest film and television news she is writing one of her many in-process novels, screaming film trivia at anybody who will listen, and working as a mental health care professional. Follow her on Twitter @meghanrhale for some fun theories and live reactions to all things entertainment.
Leave a comment