Spider-Man 3 Title Finally Revealed In Teaser With Star Trio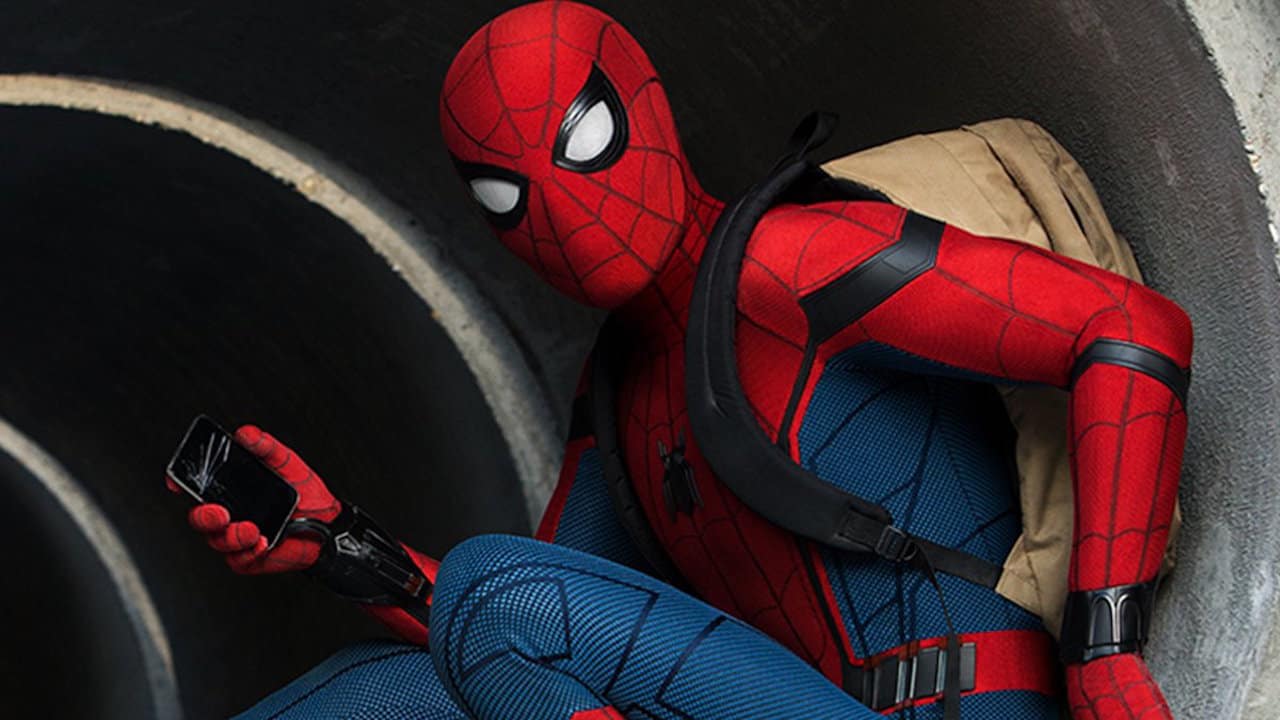 Last night, we thought we might have gotten the title for Spider-Man 3 via an Instagram post from star Tom Holland. Then his co-stars, Jacob Batalon and Zendaya each posted their own, different titles. A stunt that arguably caused more confusion than hype for the film set to release at the end of the year, they finally revealed the real title for Spider-Man 3. And it makes way more sense than Phone Home, Home Wrecker, or Home Slice. (Though, the last one is a lot of fun.) In a video with the three stars they talk about how director Jon Watts gave them "fake" titles.
As we noted in our Spider-Man: Far From Home review, Spidey's future is surely to be troubled. He started the movie as the natural successor to Tony Stark's Iron Man. However, thanks to a fakeout by Jake Gyllenhaal's Mysterio, the film ended with Spider-Man being thought of as an enemy. Also, J. Jonah Jameson (J.K. Simmons reprising his role as an internet conspiracy theorist) revealed Peter Parker's secret identity to the world. So, it seems like this movie will deal with the fallout of that revelation. The finally revealed title for Spider-Man 3 suggests that Peter will find himself struggling to reclaim a semblance of a normal life.
Image via Sony Pictures
Spider-Man: No Way Home is going to be, according to Holland, one of the most ambitious Marvel movies to date. We know that Doctor Strange, Jamie Foxx's Electro, Alfred Molina's Doctor Octopus, and (possibly) Mysterio will be back. On The Tonight Show Tuesday night, Tom Holland denied that his predecessors as Spidey will be in the film. (We're not buying it, Tom, sorry.)
"It would be amazing if they were, because they haven't told me that yet. And I am Spider-Man, and I've read the script from the beginning to the end. So, it would be a miracle if they could have kept that from me. Yeah, at the moment there is no cameo from the two boys."
We do know a few things about the film so far. Thanks to set visitors, we know that at least part of the film takes place at Christmas. We also saw some wall posters which suggest that some folks support Spider-Man and others support Mysterio. The presence of Doctor Strange suggests that Tom Holland's denial about the multiverse is so much deception to maintain the surprise. Finally, Kevin Feige provided a clue to Spidey's future in the MCU and beyond.
When Disney and Sony reached a deal to keep Spider-Man in the MCU, Feige made a statement that said the Web-Head can travel between universes. The Spider-Verse of Sony films stalled because of Holland's MCU success. This new deal likely opens up Spider-Man to Sony for more films, specifically because of the introduction of the multiverse. There are reports of a cameo in the Venom sequel, and Micheal Keaton's Adrian Toomes will appear in Morbius.
Either way, we're glad they finally revealed the real title of Spider-Man 3, and we can't wait to see what comes next for the web-head and pals.
Spider-Man: No Way Home debuts in theaters December 17, 2021
What do you think? Are you happy with the actual title of Spider-Man 3 and how it was revealed? What do you hope to see in the movie? Share you thoughts in the comments below.
Featured image via Marvel Studios
Joshua M. Patton is a father, veteran, and writer living in Pittsburgh, PA. The first books he read on his own were comics, and he's loved the medium ever since. He is the greatest star-pilot in the galaxy, a cunning warrior, and a good friend. His book of superhero short stories, Tales of Adventure & Fantasy: Book One is available as an ebook or paperback from Amazon.
Leave a comment