Sonic: The Hedgehog New Trailer Gives A Fan-Pleasing Makeover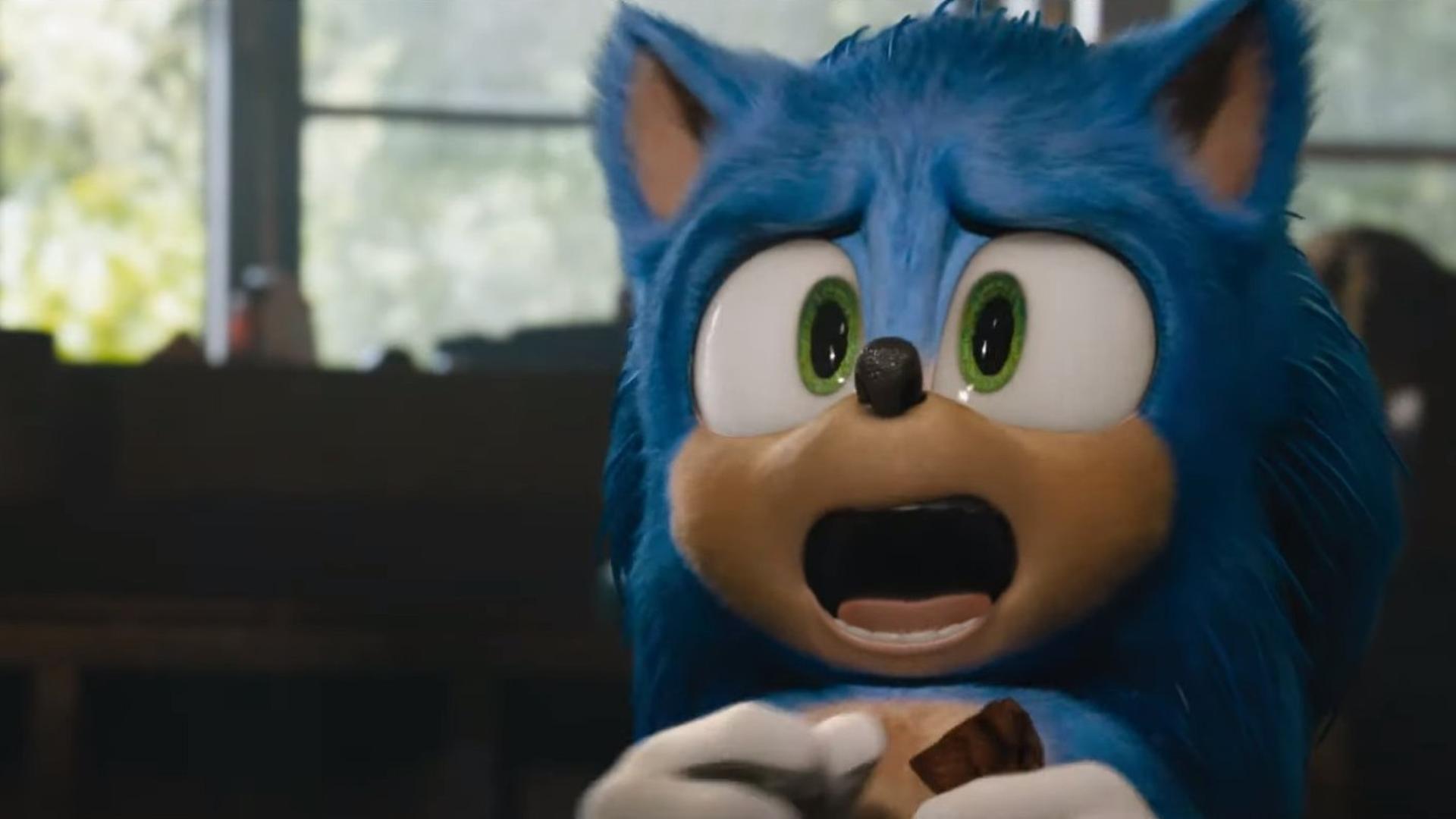 Sonic: The Hedgehog creators thought that it would be released by now. Back in April of 2019, trailer viewers were horrified to see a Sonic that was not the hedgehog that we all know and love. Potential fans expressed their displeasure through memes, angry online posts, and general negativity towards the movie. Somehow, studios listened to them! Paramount Pictures pushed back the release date from November 8th, 2019 to February 14th, 2020 (because who doesn't want to spend their Valentine's Day watching this?). This would give them time to re-work Sonic's design. Following news of the delay, we've finally received a second trailer for Sonic: The Hedgehog.
Sonic: The Hedgehog First Versus Second Trailer
You've probably already seen the first Sonic trailer or at least some memes of Sonic's design. Negativity focused on Sonic's downright creepy design that gave him disturbingly human-like features (like long negs). Along with the complaints of Sonic's design, nobody seemed interested in the film itself. Take a look at the new Sonic: The Hedgehog trailer below to get a glimpse into Sonic's re-design.
A film featuring an animated character takes a lot of design and production work. Director Jeff Fowler of Blur Studio made the initial announcement that changes were coming. According to fellow Blur Studio lead Tim Miller, their goal was always fur. Fortunately, they were able to keep this goal in mind after bringing on artist Tyson Hesse, who had experience working with previous Sonic artwork. Hesse led the redesign of Sonic and seems to have pleased fans. Not only is he less human-looking, but he also looks friendlier, as hedgehogs should be!
#Sonic's Redesign Before & After pic.twitter.com/kjTSiqaNWT

— Rotten Tomatoes (@RottenTomatoes) November 12, 2019
Sonic Trailer Presents A Whole New Movie
The original trailer focused on Sonic's super-speed powers, and how some people may misunderstand the hedgehog and use his speed for evil. While it's unknown if much of the film's content has been changed, the new trailer seems to highlight the story in a different way. Sonic (voiced by Ben Schwartz) befriends James Marsden. The duo team up to stop Dr. Robotnik (Jim Carrey), Sonic's archenemy who wants to abuse Sonic's powers. It appears to be more of a "buddy comedy" than anything, highlighting the importance of teamwork to stop evil. Plus, we get to see Jim Carrey do some fun Carrey humor!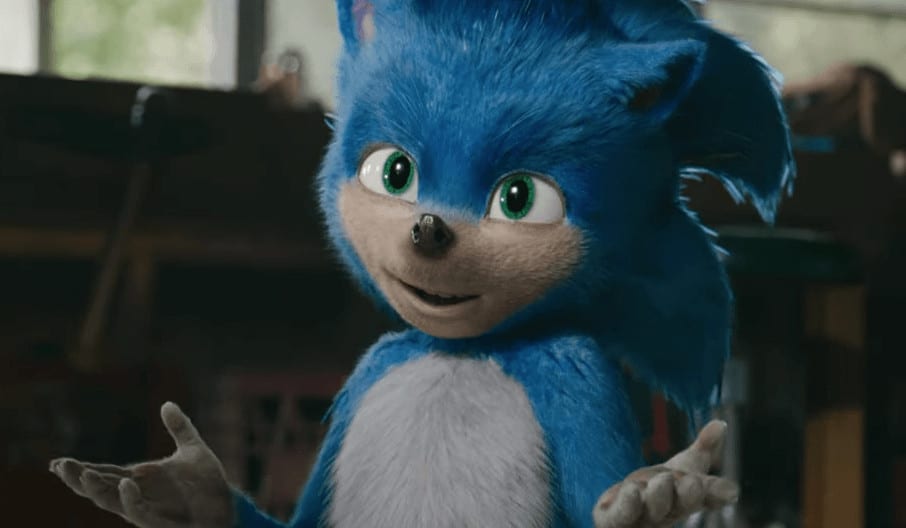 Old Sonic Saying "Oh Well" To Losing His Old Looks. Image via Paramount.
Is A Studio Changing Things Around A New Concept?
Movies get pushed back all of the time. Another more recent incident was the release of  The Current War. While this film didn't have to re-design any hedgehogs, it did release a new trailer and go through some pretty intense edits. Though, the drama from this film's distribution was based on some Weinstein-related stuff instead of just Twitter uproar. In fact, most delayed films are because of behind-the-scenes drama, financial issues, or problems with finding a feasible way of releasing the film.
Sonic: The Hedgehog re-designing its star character goes to show that studios can actually listen to the fans. Clearly nobody wanted what was being given to them the first time around. While it may cost a little bit extra to put more work into Sonic, it'll make sure that people actually come to see it. And hopefully, fans who complained about the design will support the studio by buying a ticket in February.
Readers, how do you feel about Sonic's new look? Are you planning on watching the movie when it comes out? Let us know!
Featured image via Paramount Pictures.
Meghan Hale is the kind of movie lover that has a "must watch" that is a mile long... and growing. When she isn't talking about the latest film and television news she is writing one of her many in-process novels, screaming film trivia at anybody who will listen, and working as a mental health care professional. Follow her on Twitter @meghanrhale for some fun theories and live reactions to all things entertainment.
Leave a comment