Shuri and Namor are Enemies but Black Panther 2 Lead Actor Addresses Romantic Connections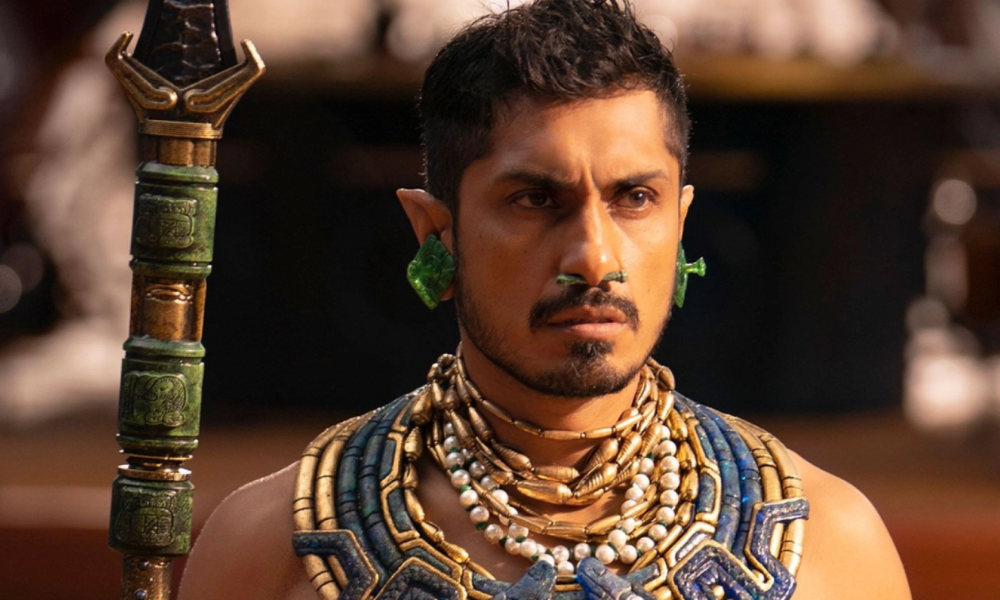 Can Shuri and Namor be enemies turned lovers in future Black Panther films? Namor's actor gives his two cents. 
Though he was the antagonist in Black Panther: Wakanda Forever, fans theorized that Namor would develop a romantic connection with Shuri. Actor Tenoch Huerta finally puts an end to all speculations about whether his character will eventually have a romantic interest. 
Fans can recall that the plot between Huerta's Namor and Letitia Wright's Shuri has been getting lots of attention because of certain nuances viewers noticed in the film. This was evident when they discovered that they had a lot of things in common while discussing opinions about their respective countries. 
The Real Score Between Shuri and Namor
Huerta's interview with The Rolling Stone reveals that Shuri and Namor's mistaken chemistry is more of an empathetic relationship between human beings rather than getting the romantic feels. Here are his exact words:
"I don't feel it was a romantic touch . I think it was more a human, intimate touch. I mean in the history of their kingdoms, the history of their people, they share the same root, and the threat comes from the same place for both of them, for the same reason. They both face threats from Western countries like the United States and France in the story, because of vibranium, natural resources. I think they connect in that aspect."
The "human and intimate touch" that Huerta mentioned probably means that Shuri and Namor share a unique bond with each other. They are more attuned to each other's feelings because they know the hardships each of them went through in one way or another. 
Huerta further elaborates on the empathetic feeling that Shuri and Namor shared, which he described as "magical":
"I mean, when you meet someone and you have a good relationship, whether this person is the gender that you prefer or not, you always have this ambiguous relationship. It's normal. It's human. So, I think this happened with both of them. If that can evolve into a romantic relationship or not? I don't know. It wasn't our intention. It could happen or not.

The beautiful part of this relationship is, it doesn't need to be romantic to be deep. It doesn't need to be romantic to be beautiful and bright and intimate. And this connection between a man and a woman in different levels doesn't need, necessarily, to end in a romantic relationship. And that's beautiful, you know? Because I hate the romantic love. I think it's poison. These characters, they create something… I don't know. It was magical, but not necessarily romantic."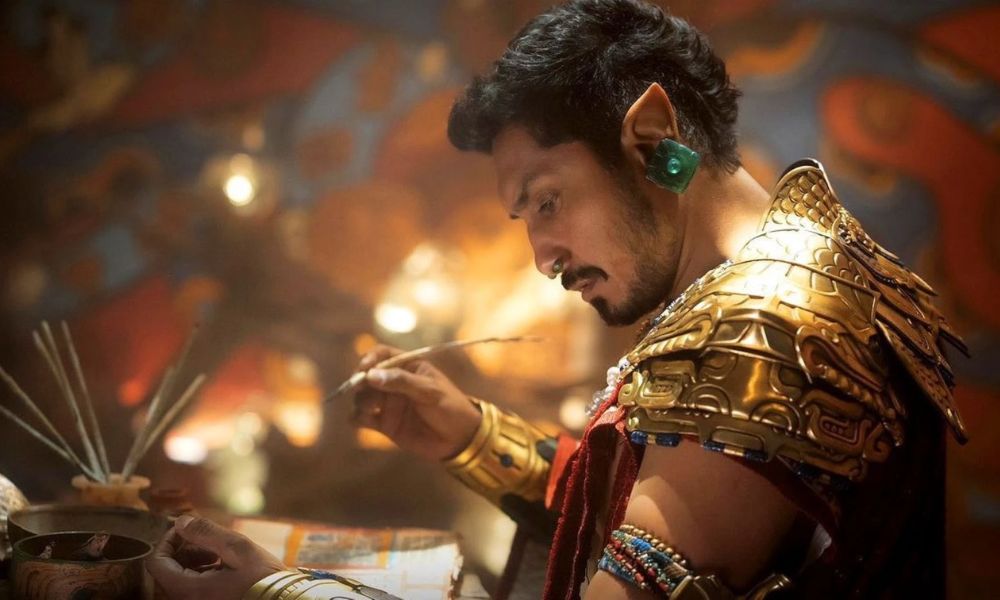 Image: Marvel Studios
What Might Happen in
Black Panther
 3?
Though there is no official announcement yet, Black Panther is very likely to have a Part 3. In fact, several fans already speculate that the film series will greatly benefit if it would follow the trick Avengers: Endgame did. Enter the time skip. 
Several ideas are already surfacing as to what will happen regarding the possible Black Panther 3 film. One of these is elaborating on the relationship between Shuri and Namor, albeit not romantic in nature. The empathy between two once-hidden and oppressed kingdoms could be pivotal in creating major shifts in the subplots.
But viewers should be looking out for more twists to come. In the same interview, Huerta dropped hints of a possible multiverse take of Jason Momoa's Aquaman with Huerta's Namor. Writer-artist Bill Everett created Namor in 1939, two years before Aquaman. Aquaman and Namor are underwater rulers and play heroes or anti-heroes. The topic concluded with Huerta laughing off the comment that Namor "could take Aquaman into a fight."
For Shuri and Namor shippers, though, don't get frustrated. Viewers still do not know what's in store for Black Panther's third installment. In the meantime, catch Black Panther: Wakanda Forever still showing in cinemas worldwide.
Paul is many things. He's a fan of anime, superheroes, and everything in between. He dedicates his downtime to annoying the heck out of his cats and dog.
Leave a comment