Shazam 2 Review, The Chronicle Of A Foretold Failure
With the latest releases in the superhero genre we have seen a very particular trend on the internet. It is about condemning movies to failure long before their release. This criticism starts on social media, creating a snowball effect that ends up affecting the final box office results. After a Shazam 2 review, it is a very simple and forgettable movie. However, this production was already doomed to failure for months. 
Shazam 2 Review, The Chronicle Of A Foretold Failure
Image via Warner Bros. Pictures/DC Films.
The new Shazam movie, Fury of the Gods, has been the standard bearer for the attrition and growing disinterest in the superhero genre. Social media has echoed numerous criticisms long before its release. Before we had a Shazam 2 review from the audience, we had a few episodes of hate. The first one was a trend of posting empty movie theaters on social media while purchasing tickets online. Then we had the fake Wonder Woman rumor, and finally, a release with minimal box office. 
Many media are labeling this movie as DC Films' biggest flop. However, it should be noted that the film cost was $100 million. This is half of what Black Adam cost and $150 million less than Ant-Man 3. This number leaves Shazam 2 a large range to break even. Despite that it is expected to be one of the lowest grossers in recent DC history.
On the other hand, while many rejoice that this era of superheroes is over, The Flash raises great anticipation. This interest can be gleaned from how well the film's recent trailer did. In addition, anything related to The Flash generates interest, such as merchandising. These results indicate that the industry still has a lot to give, despite Shazam 2 reviews. 
How is Fury of the Gods Really doing?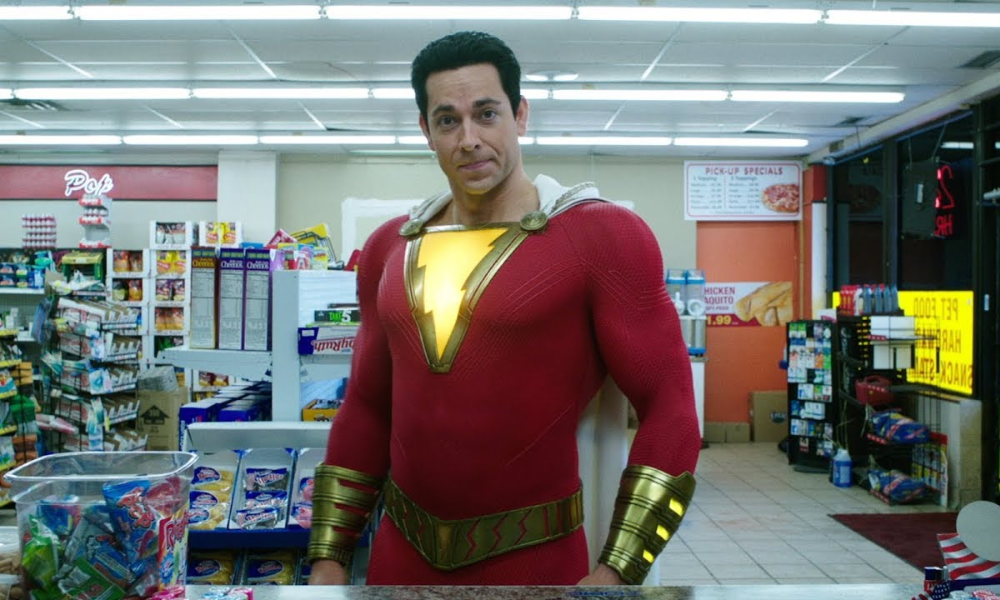 Image: Warner Bros. Pictures
Shazam! The Fury of the Gods has begun its run in theaters by grossing $30.5 million at the domestic box office. David F. Sandberg's film has taken the top spot beating out Scream VI, which came in second with $17 million. However, the early numbers for Shazam 2 are not very encouraging. The film's box office gross was even lower than its box office projections which indicated low numbers, hovering around $40 million.
The first Shazam movie of 2019 grossed $53.5 million. On the other hand his Fury of the Gods managed just over half that figure. Outside of the U.S., the film grossed $35 million, leaving its global take at $65.5 million.
After doing a Shazam 2 review, these figures are understandable. While it is true that its failure was already announced by the networks long before its start, it brings people to the theaters when a movie is good. Word of mouth is very powerful, as we saw with the case of Aquaman. The film had an opening of $32 million. Yet it ended up grossing over $1 billion globally. 
Comparing what Shazam 2 review achieved with the first part leaves much to be desired. It is also very likely that the film's final box office will fall short of expectations. Billy Batson's new adventure would have to surpass the $366 million that the first part grossed. This figure was not surprising at the time, but it is quite difficult. If the film falls far behind its predecessor, that could be another big blow for Warner Bros. Discovery. 
Now all of DC's hopes are pinned on The Flash. However, this film will not have continuity, so Marvel's competition is at a high point of uncertainty.
Featured Image Via Warner Bros. Discovery 
I am a circus aerialist influenced by Dick Grayson and Spider-Man. Fortunate to write about the characters that inspired me. I also have a Bachelor's degree in Political Science and a Master's degree in International Trade.
Leave a comment