'Scooby-Doo' Movie Release in 2020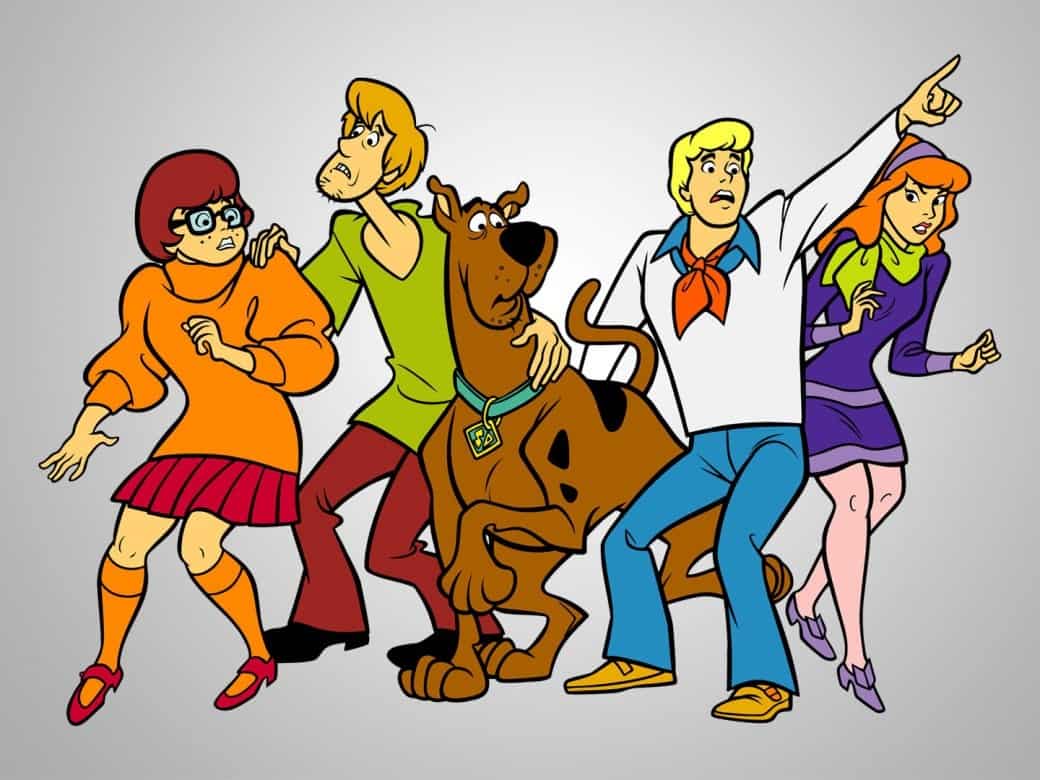 Image Source: Warner Bros.
Rut roh, Raggy! Everybody's favorite crime-solving pooch is back, and this time he's returning to the silver screen. Scooby-Doo has been a delight for audiences since his first appearance in Scooby-Doo, Where Are You! in 1969. The timeless animated series has spawned follow-up iterations, animated movies, and two live-action movies, and it seems there's still work for Mystery, Inc. There are several new Scooby-Doo-related projects on the horizon, including two new flms and an unexpected take on the series.
The Long-Running Legacy of Scooby-Doo!
In February, Scooby and the gang wrangled up a lingering spirit in Scooby-Doo! and the Curse of the 13th Ghost, putting a neat bow on The 13 Ghosts of Scooby-Doo animated series. Mystery, Inc. will also make a return in the upcoming animated release of Scooby-Doo! Return to Zombie Island. Currently without a release date, Return to Zombie Island is the sequel to Scooby-Doo! on Zombie Island.
Children and adults alike can also watch the antics of Scooby-Doo and gang in SCOOB! Scheduled to release on May 15, 2020, SCOOB! is an animated feature film directed by Tony Cervone. The animated movie will star Zac Efron as Fred, Amanda Seyfried as Daphne, Gina Rodriguez as Velma, and Will Forte as Shaggy. Frank Welker, the original voice of Fred and the voice of Scooby since 2002, will reprise his role as the titular pup. Additional vocal talent includes Ken Jeong as Dynomutt and Kiersey Clemons as Dee Dee Sykes.
A summary of the plot was released in 2016 and had Mystery, Inc. teaming up with other Hanna-Barbera characters.


Since the beginning of time, an epic battle has waged between humans and ghostly forces of evil, and only the spell of a powerful canine warrior can keep the spirits at bay. When the spell begins to weaken, S.C.O.O.B. – an elite group of heroes comprised of the most beloved Hanna-Barbera characters – recruit Scooby-Doo to find the enchanted collar that is the key to stopping the impending ghost attack. Together with his new group of allies and the original Mystery Inc. gang, Scooby-Doo embarks on the ultimate adventure to save man (and dog) kind!
SCOOB! Makes Headlines
With the crossover into other Hanna-Barbera universes, it's possible that SCOOB! will be the launching point for a series of cross-over movies. It certainly isn't the first time Mystery, Inc. has received a little help from outsiders. In the 13th season of Supernatural, the Winchester brothers went animated and joined forces with Scooby-Doo, Shaggy, Fred, Velma, and Daphne.
SCOOB! saw a bit of controversy in the casting of Will Forte as the voice of Shaggy. Since the 2002 live-action movie, Matthew Lillard has been the voice of Shaggy. On March 1, the role was recast without Lillard's knowledge, leaving the actor to find out through Twitter.

Beyond the Silver Screen
While Mystery, Inc. is receiving two new movies, the gang is also receiving a stage production. Warner Bros hopes to open Scooby-Doo and the Lost City of Gold before Scoob! releases in the theaters. The production is planned to be a touring collaboration between Warner Bros. Consumer Products and Monlove. Puppets, live actors, interactive video, musical numbers, and more will once again bring Scooby-Doo to life on stage.
Lost City of Gold won't be Mystery, Inc.'s first live production. Scooby-Doo! Live Musical Mysteries began touring the United States and Canada in January 2013. Tickets are currently on sale for productions in Killarney, Belfast, and Glasgow.
As if the lovable Great Dane wasn't already busy this year, Boomerang streaming service will receive a new animated television series. Scooby-Doo and Guess Who? will see the gang working with celebrities like Ricky Gervais, Bill Nye, Neil deGrasse Tyson, Mark Hamill, and Sia to solve their latest round of mysteries.Scooby-Doo and Guess Who? is slated to start airing sometime in 2019 with Frank Welker, Grey Griffin, Kate Micucci, and even Matthew Lillard making up Mystery, Inc.
Leave a comment