Elizabeth Olsen Claims That The Scarlet Witch Can Travel Through Universes, Confirming the Multiverse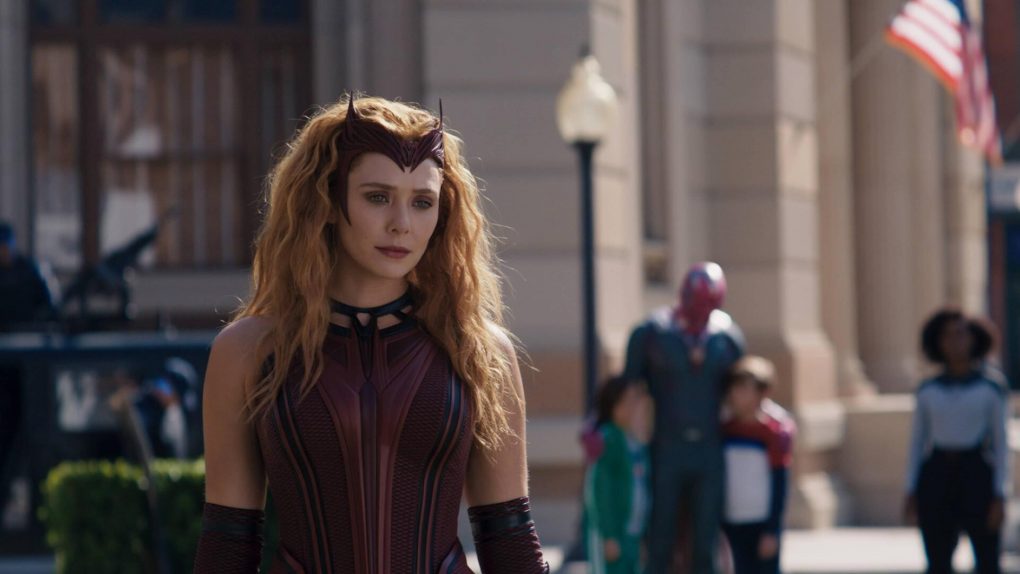 Elizabeth Olsen's role as Wanda Maximoff, a.k.a. The Scarlet Witch in the MCU, and most recently WandaVision, has been the talk of the town for months now. The series premiered on Disney+ earlier this year, jumpstarting Marvel's entrance into the television world. In only nine short episodes, fans were given more than enough material to theorize and feel confident in what was coming next. Aside from the desire to see Mephisto, which has yet to occur, one of the leading theories surrounded the presence of the multiverse. In a recent podcast interview, Elizabeth Olsen claims that the Scarlet Witch can indeed travel the multiverse. So, let's look at what that could mean for the future of the character and the MCU as a whole!
Elizabeth Olsen Claims That Her Scarlet Witch Can Surf The Multiverse
Elizabeth Olsen hopped on Awards Chatter, a podcast put on by The Hollywood Reporter. She spends the 73-minute interview reflecting on her career leading up to WandaVision, providing some fun facts about how she landed roles (including Wanda) and how her personal life has impacted her acting career.
Through the interview, fans are able to learn some information about how her presence in the MCU came to be. She remembers being offered the iconic role while filming reshoots for Gozilla after applying to the franchise in a more general sense. Joss Whedon picked the actress and encouraged her to take it on with promises that she would never need to wear a leotard. Not a bad deal!
Among all of the insightful information, questions about Wanda's powers pop up pretty early on. The host of the interview, Scott Feinberg, brings up some of her abilities. He notes that chaos magic is her forte, which has been an element of the comics for ages. Casually, Olsen reminds us all that there is much more than chaos magic behind those hands. She adds that there are other fun powers, such as her telekinesis, and that she "can travel between universes." Big reveal there, Elizabeth!
Image via Marvel Entertainment/Disney+.
What Does Scarlet Witch Having Access To The Multiverse Mean?
The world in which the Marvel stage operates is already quite vast. Even more casual fans know that heroes and villains come from all sorts of different planets and corners of the universe. But there is far more than what science has proved in the real world. The multiverse refers to all of the various parallel dimensions within our existence. This concept has mostly been hinted at throughout the movies but is a big part of the Marvel comics.
Agamotto, who is mentioned in Doctor Strange and Avengers: Endgame, was the first Sorcerer Supreme of our planet. He was also the first to detect other dimensions that exist within the multiverse. This meant that he and others would need to protect our realm not just from threats within our own universe but also from other universes.
One of the most well-known examples of the multiverse for movie-only fans is the Quantum Realm. This is explored extensively in Ant-Man and the Wasp. The visuals within this realm are stunning, and space and time are much different than how they are perceived on Earth. But this is only one very tiny slice within the multiverse, and Wanda is getting ready to know more.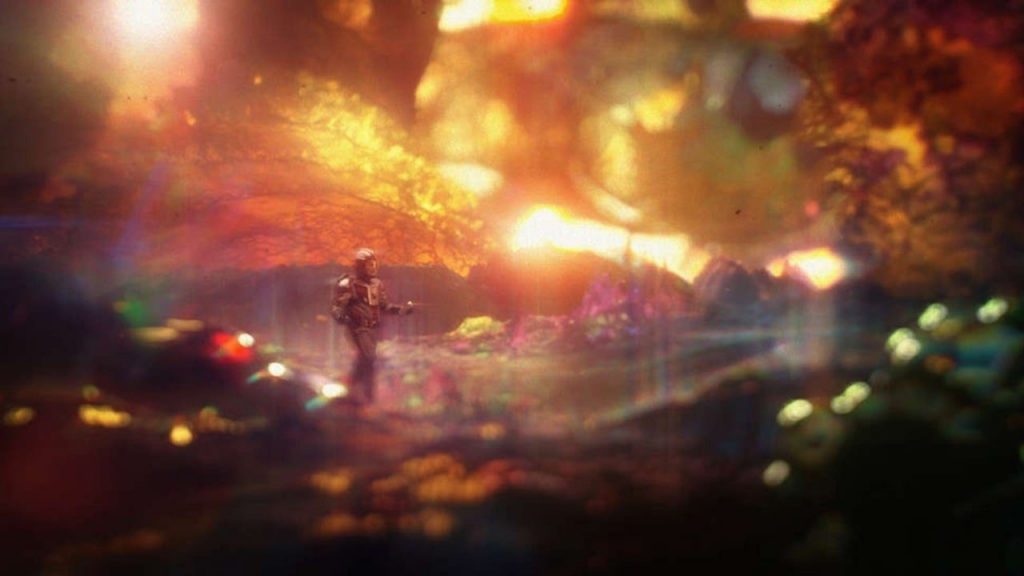 Image via Marvel Studios.
Could The Multiverse Be A Hot Topic Coming Up?
Fans are all geared up to learn more about the potential of the multiverse. Many of us expected this to be a much more important concept within WandaVision but were mostly let down. The very end of the series finale of WandaVision shows Wanda studying her magic in an isolated home, working her way through the Darkhold. Suddenly, she hears the cries of her sons, Billy and Tommy. But didn't we watch them vanish only a few scenes prior?
This all-important post-credit scene is a major hint for what we can expect for the future of the character and the next phases of the Marvel Cinematic Universe. Wanda has long been confirmed as a character in the upcoming Doctor Strange in the Multiverse of Madness. The title here is a huge giveaway that we're clearly about to enter the multiverse, so there's no denying that something is coming.
For Elizabeth Olsen to make a claim so casually about her character's ability to travel between universes makes us confident in predicting that she is about to do a whole lot of this. She will be paired with Doctor Strange, who is also pretty well-versed in theories concerning the multiverse, and who has incredible powers of his own. So what comes next for the pair?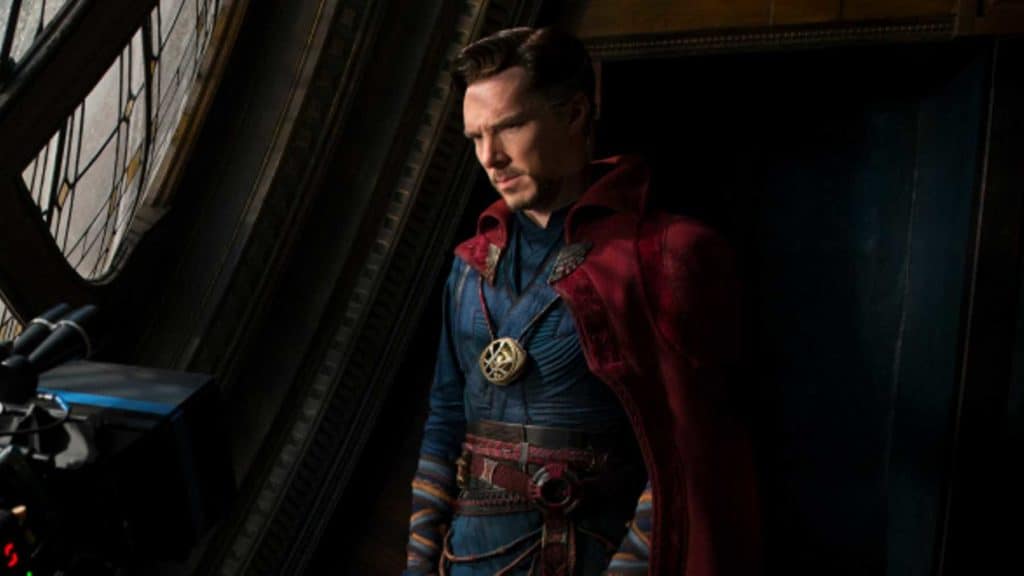 Image via Marvel Studios.
Predicting The Next Stages Of The Multiverse
As you can imagine, the multiverse is pretty vast. There are seemingly infinite possibilities for different universes. There is the Earthly Plane, the place that we all know and love. We have the Quantum Realm, the Astral Dimension, the Mirror Dimension, the Dark Dimension. The list goes on and on. This means that what comes next for The Scarlet Witch and the multiverse is nearly impossible to predict in exact terms.
While we don't know exactly where Wanda and Strange will be going first, we're pretty sure that a hunt for Tommy and Billy will come up. But will their protection be the only stakes? It's unlikely. And if we know anything about time heists or reality hopping, it's that it is easy to mess things up. Could they be on the hunt for something while also desperately trying not to ruin the Earthly Plane where they start their journey? We think so.
Readers, we want to hear your predictions. Now that Elizabeth Olsen has confirmed that The Scarlet Witch can hop universes and enter the multiverse, where do you think she'll head to first? Do you think that Doctor Strange will be more than eager to go along with her? Comment your thoughts below!
Featured image via Marvel Studios.
Meghan Hale is the kind of movie lover that has a "must watch" that is a mile long... and growing. When she isn't talking about the latest film and television news she is writing one of her many in-process novels, screaming film trivia at anybody who will listen, and working as a mental health care professional. Follow her on Twitter @meghanrhale for some fun theories and live reactions to all things entertainment.
Leave a comment