Russo Brothers Attend Comic-Con and Aren't Worried About Spoilers
After the epic conclusion to one of Marvel's biggest stories, Avengers: Endgame (click here to see our Avengers: Endgame spoiler review), fans have been eager to hear what the Russo Brothers have to say at Comic-Con about their time directing such important films. Their appearance at SDCC 2019 gave them a platform to share stories from the film. They also had the chance to talk about what they have coming up next. And, telling Entertainment Weekly, it was a "giant weight off our shoulders," not having to worry about spoiling the fate of our beloved Avengers after years of secrecy. They opened up their panel by asking fans who would join them in storming Area 51 this fall. Either they're really into aliens, or they know that releasing government secrets is the only spoiler bigger than Tony Stark's death. So, what else did the brothers get to share with us during their time in San Diego?
Russo Brothers Give Insight Into Filming At Comic-Con
During their Entertainment Weekly interview, the brothers are asked what scene was the hardest to nail. Apparently, deciding how to portray the portal scene in the third act was one of the toughest. It took nearly a year and a half just to decide how that scene would play out. In addition to this scene, Joe said during their panel that the dusting scene in Infinity War was also tricky. They couldn't just show them dropping dead, because they wanted to capture that "the essence of who they were was being absorbed into the universe." The time and effort they put into these scenes certainly paid off. Both will be forever remembered as two of the most emotional Marvel scenes. The dusting broke our hearts, and the portal scene gave us hope and caused thousands of theatre-goers to cheer in their seats.
Another scene that brought some trouble was one never even filmed. According to the EW video, they wanted Thanos to go back in time and come back with a very … particular souvenir. Both Russos had an idea where Thanos would come back to the present through a portal, carrying Captain America's severed head. This has us questioning all sorts of different endings for the film. We're mostly just happy that Thanos is the only one getting his head chopped off in Endgame.
Talking About The Cast With The Russo Brothers At Comic-Con
It's easy to understand why filming such crucial scenes to the plot would be tough. However, who would have thought that planning actor haircuts would be just as difficult? The Russo Brothers talked at Comic-Con about how they had to have countless discussions about how they wanted Chris Evans' facial hair. Beard, or no beard? Their original plan was to have a bearded Evans up until Thanos' beheading. Due to the order in which they filmed scenes, they had to make adjustments. They even tried putting a fake beard on Evans, which ended up looking horrible. Hopefully, someday that clip will be released because we can't imagine Evans looking anything less than perfect. Speaking of Evans' perfection, the audience also decided via cheer-off that he really does have America's ass. But was that ever even a question?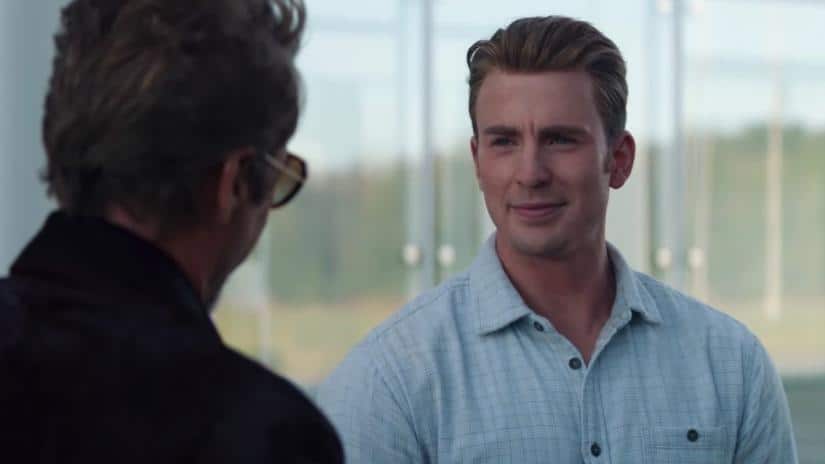 Image via Marvel
The directors already had a stellar and experienced cast to direct. But, as behind the scenes footage and bloopers always tell us, sometimes filming isn't as smooth as a director would hope. A panelist questioned the brothers on which actors took the longest to get good takes, and which ones nailed it right away. To no surprise, Scarlett Johansson was the fastest and would nail almost all of her scenes in one take. Mark Ruffalo and Anthony Mackie, on the other hand, took their time. Ruffalo would become so absorbed in his role, distracting him from some of the scene's goals. And Mackie would just become distracted by everything going on around him.
Some Sweet Moments
Of course, the Russos had to talk about the most impactful death across the MCU. Tony Stark, a.k.a. Iron-Man, broke all of our hearts as he sacrificed himself for the rest of the world. We learned from the panel that the iconic "I am Iron-Man" scene was on Robert Downey Jr.'s last day of filming. So, Downey Jr got to say goodbye to the role of a lifetime at the same time as Iron-Man was spending his last moments with Peter Parker and Pepper Potts. And to make things even more bittersweet, this final scene is filmed on a soundstage right next door to the very soundstage where Downey Jr. filmed his first screen test as Iron-Man, more than a decade earlier. Is someone chopping onions in here?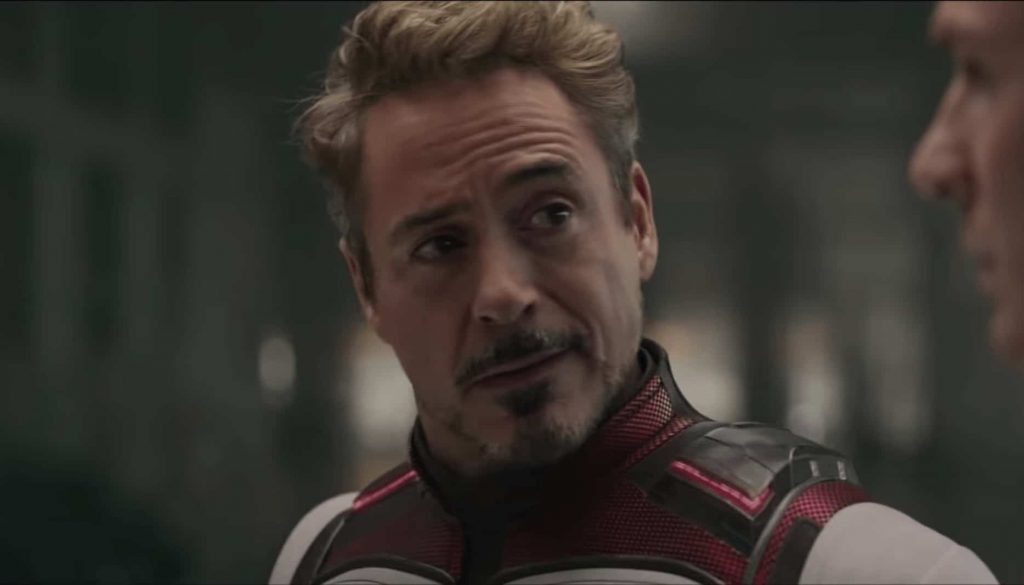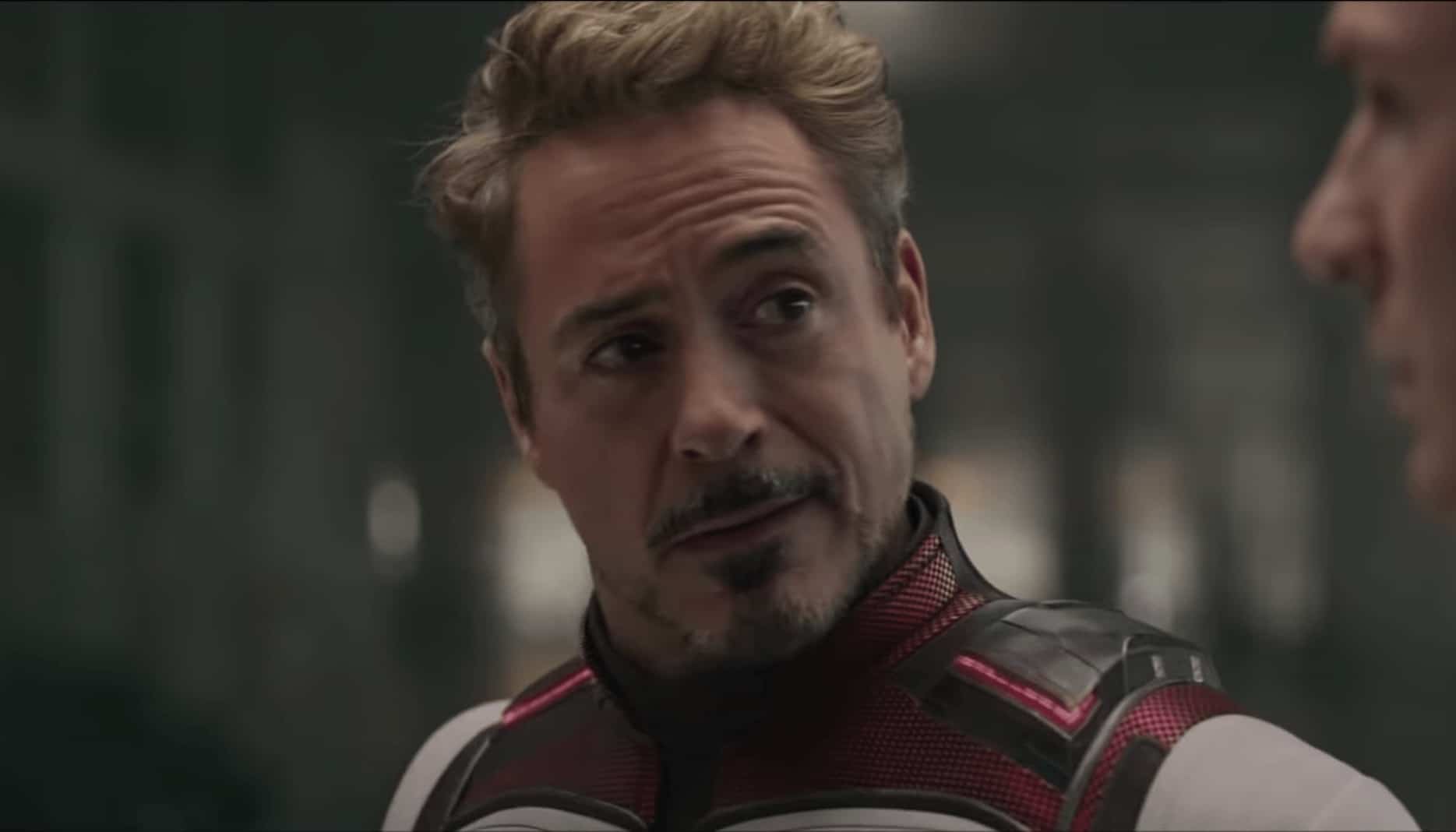 Image via Marvel
The Russo Brothers Comic-Con Panel Reveals What's Next
The next project that the brothers are working on has a connection to Marvel, and it's Tom Holland. Joe and Anthony are working with Holland on their next film, Cherry. The film, set in Cleveland, Ohio, will look at drug addiction and the opioid crisis in America. This project is "deeply personal", as Joe says. The film takes place in the same town the brothers grew up in together but tells an entirely different story than theirs. It is based on the book of the same name, written by Nico Walker. Anthony also promises an R-rating. He goes on to talk about how he wants to use the capital working for Marvel provided them to tell honest and important stories.
No Saying Goodbye To Marvel
The Russo Brothers tell the ComicCon audience that they are forever appreciative of Marvel and the opportunities and experiences that they have been blessed with. And, they would love to work with Marvel again in the future. As the moderator kept teasing them, a Secret Wars collaboration would be a dream. We've certainly not seen the last of the Russos and are excited about what they have in store next. And, if you want to learn more about what the Russo Brothers have going on, you can watch their entire ComicCon panel below.
Featured image via Gage Skidmore.
Meghan Hale is the kind of movie lover that has a "must watch" that is a mile long... and growing. When she isn't talking about the latest film and television news she is writing one of her many in-process novels, screaming film trivia at anybody who will listen, and working as a mental health care professional. Follow her on Twitter @meghanrhale for some fun theories and live reactions to all things entertainment.
Leave a comment