Rotten Tomatoes Superhero Movies Missing From Top 100 Of 2021
With so many good movies on the horizon, it's easy to forget that a year ago movie theaters were dying. A year of delayed premiers and canceled showings left theaters in a desperate spot at the start of 2021. Things were looking promising in terms of public health, but people still didn't want to go to theaters, either because they just spent a year equating public spaces with the risk of death or because there wasn't really anything good playing. But then, as if to prove life can imitate art, superhero movies saved movie theaters and got people in seats again. Even after all that, Superhero and genre movies still don't get treated the same as their capeless counterparts. Even on Rotten Tomatoes, Superhero movies only break the Top 10 of the Top 100 movies in 2021 just once.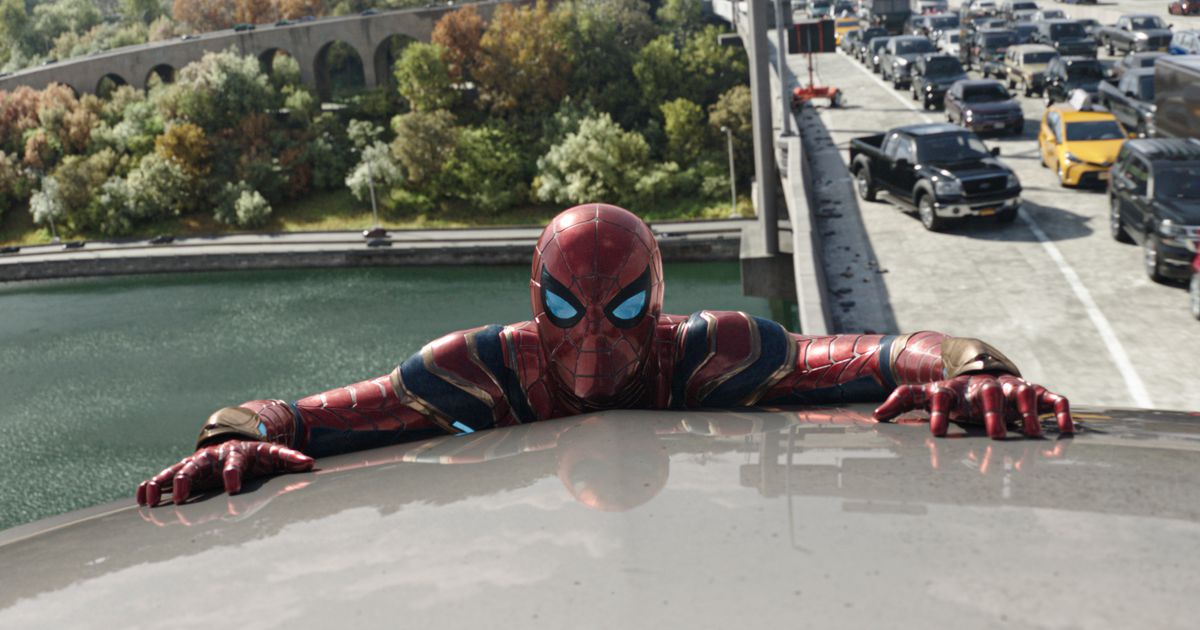 Image via Sony Pictures Releasing.
Rotten Tomatoes has a Weird Relationship with Superheros
Rotten Tomatoes is one of the most trusted review sites in the world, which is funny because it has a clear history of being a bad judge of a movie's quality because it values critical reception more than audience reaction. Rotten Tomatoes' top 100 movies were selected based largely on critical score, and though many of them have high audience scores (like the superhero ones), it's not an accurate representation of how those movies were actually received because the critics are not the audience. 
Shockingly, most movies are not made for professional critics. My favorite movie moment of the year, maybe the decade was in Godzilla vs Kong when Kong charges up his big bone ax using Godzilla's atomic breath and then beats the limbs off Mecha Godzilla in the ruins of Hong Kong. That moment was not made for high-brow critical acclaim. It was made because it's rad and people want to see the big monkey kill a robot dinosaur. Godzilla vs. Kong has a 91% audience score on RT, 9% higher than the audience score of their #1 movie of the year Nomadland, but it doesn't even crack the top 100.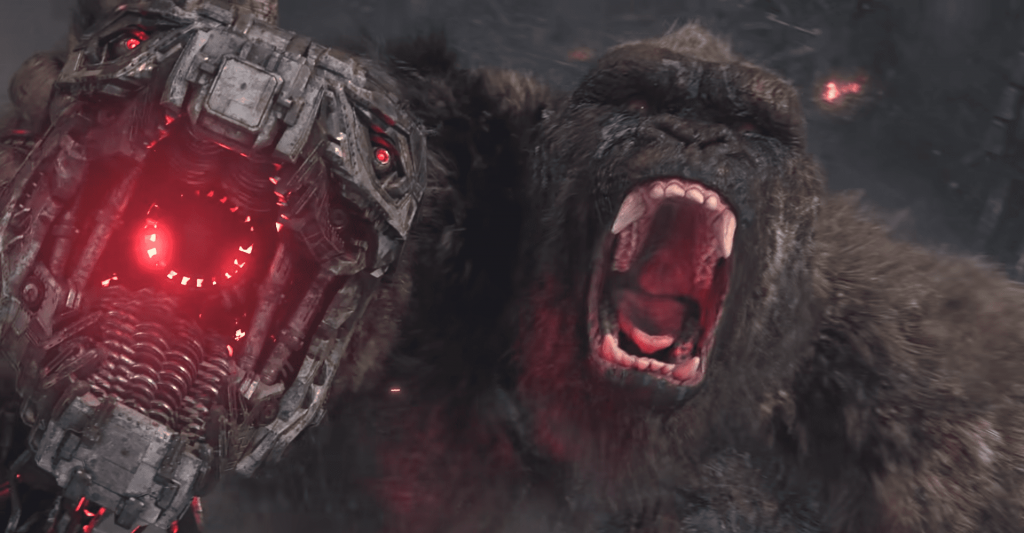 Image via Legendary Pictures
A movie's value doesn't strictly come from how it did at the box office. However, the movie theaters need money to survive, and they weren't getting that in early 2021. If you add up the domestic box office totals of 9 of the RT top 10 list, you get a bit over $220 million, with more than half of that coming from Raya and the Last Dragon. If you add up the domestic box office totals of all the superhero movies in the top 10, then you get a bit over $530 million, all of which is coming from Spider-Man: No Way Home. Superhero movies swooped in and saved movie theaters by being exactly what audiences wanted, even if they continue to not be what critics value. 
No Love for Genre Fiction 
Rotten Tomatoes may not like superhero movies, but this isn't isolated to them. Genre fiction has been undervalued for decades. There is an invisible line that separates the world of Literature from genre fiction, and it can most simply be illustrated by dragons. If a book has a dragon in it, odds are good it's going to be treated a lot differently than its much lamer, fire-lizard-free counterparts even if they have the exact same message and themes and are both insanely boring. Dragons, capes, lightsabers, too many siigns that something is genre  fiction that wants to be taken seriously by adults seems to signal to critics that this thing ain't literature. 
Genre fiction is consistently discounted as being frivolous because it uses a more interesting world to communicate allegorically instead of literally. Spider-Man is a story of someone with immense power and ambition to use it, but when he uses that power as he knows it should be used, his life goes down the drain. That's basically the exact story of Stendhal's The Red and The Black, a book considered a classic even though Julian Sorrel doesn't punch a single Goblin.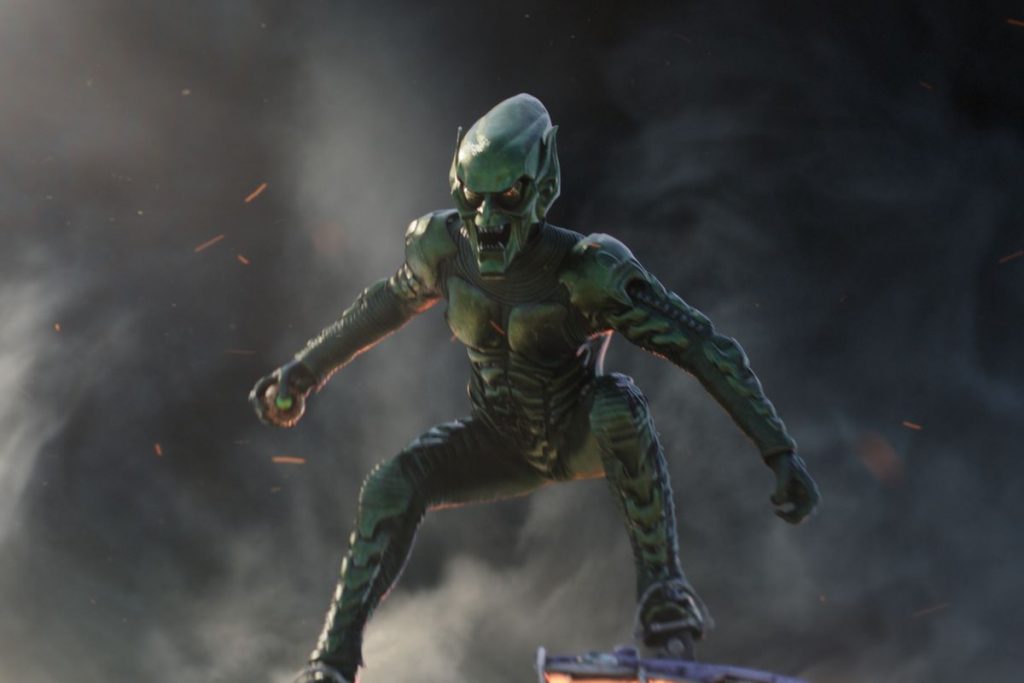 Image via Sony Pictures Releasing.
Wolverine is a man who doesn't change even as he has to do terrible things, but the world around him and his conscience inside wither even as he takes like 20 sleeping darts in the neck while Stryker's army attacks Xavier's school. That's almost verbatim the story of The Picture of Dorian Gray, only he doesn't have claws and instead of the world dying around him, it's a rotting painting. Similar themes, different execution, vastly different critical regard. 
Rotten Tomatoes Should Show Superhero Movies Some Love
Literally, they should show the love these movies get from their audiences, not from the professional critics who the movies weren't made for. Superhero movies saved movie theaters this year. Without them, theaters would still be trying to pay their bills by selling giant bags of popcorn in empty parking lots. It was bleak. But now we have movies to look forward to again. Theaters are open, and movie studios survived long enough to figure out how to do streaming launches too. Superhero movies saved movie theaters, but then as if a spell was cast, critics largely forgot about how much they contributed to the industry and went back to calling them formulaic and overdone. 
Spider-Man: No Way Home earned $1 billion dollars so far and is still in theaters, and you can check out many of the other superhero and genre movies that should have been in the top 10 on Disney+ and HBO Max. 
What was your favorite movie of the year? Was it in the Rotten Tomatoes top 100 movies of the year? Tell us in the comments below!
Featured image via Legendary Pictures
Jessica Kanzler is a freelance writer and editor who lives with her wife and cats. Jessica has bad taste in tv and an MA in Rhetoric, Writing, and Digital Media studies. Talk to her about Frasier on Twitter @Jessicaakanzler
Leave a comment