Return to Hogwarts Review – The Harry Potter 20th Anniversary Special Is a Love Letter to Fans Everywhere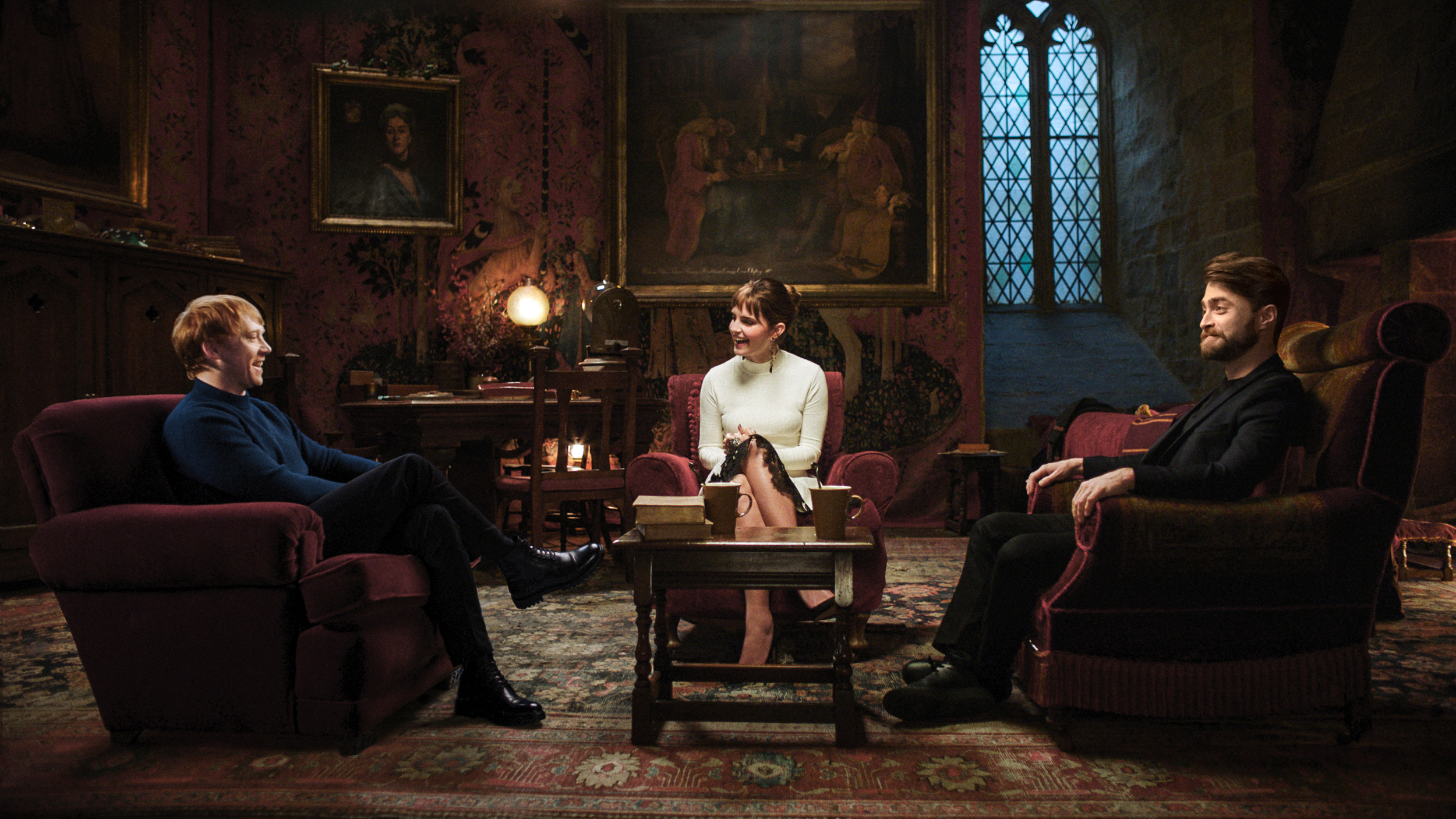 We read, watch, and write things as a way of entertaining ourselves. Series and films can suck us in for a few hours. We learn things, escape from ourselves, and feel all of the emotions that there are. But for some content, it can be even more special. There is a generation out there that was raised on Harry Potter, and the 20th anniversary celebration lets us reflect on all of the ways it has shaped our lives. This Return to Hogwarts review will show you whether it's just a cash-grab or something more meaningful for fans.
We can't really spoil Harry Potter for you, because Voldemort has been gone for quite some time. However, this post will spoil some of the more intimate moments in Harry Potter 20th Anniversary: Return to Hogwarts. But don't worry, you'll still want to stream it by the end of this article.
Return to Hogwarts Review – We Really Do Go Back
Author J.K. Rowling released seven Harry Potter books between 1997 and 2007.  The fantasy series follows the titular hero, a young wizard, through his coming-of-age in a magical world. Unlike most youngsters, he finds himself pitted against the dark Lord Voldemort from the day that he is born. He, along with his friends Ron and Hermione, spend their childhood fighting evil and finding out the importance of love and friendship.
The books were successful enough on their own. More than 500 million copies have been sold worldwide, and it is the most popular books series of all time. They have been translated into 80 different languages, too, showing that their impact has reached every corner of the planet.
The film franchise began shortly after the release of the fourth book. Harry Potter and the Philosopher's Stone premiered in 2001, after an incredible labor of love going on behind the scenes. And here we are, in 2021, still re-watching them. Our Harry Potter 20th Anniversary: Return to Hogwarts review isn't exactly an analysis of the content, but instead reflects on how such a retrospective special can make us feel.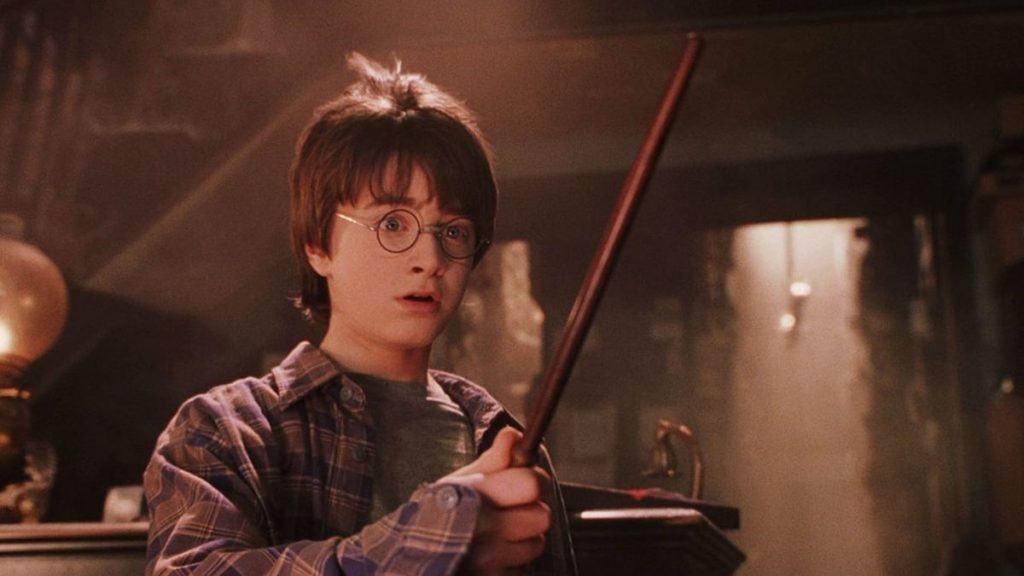 Image via Warner Bros. Pictures.
The Harry Potter 20th Anniversary Special Takes Us Back To Humble Beginnings
There are two common starting points for Harry Potter fans. Many of us were youngsters at the time of their release. We saw books targeted at our age group and fell in love with the magical world within them. The other group is filled up with parents who read or watched them with their kids, understanding that they weren't just reading any old children's book.
But there is another entry point into the Wizarding World of Harry Potter, and it is only accessible to a smaller crowd. These are the folks that were actively involved with the creation of the films. The actors, directors, producers, and more. Nobody knows it better than them, and they're here to tell us their story.
Fans who are entering Return to Hogwarts would walk away with a negative review if they're anticipating a sequel of sorts. Instead, it is a retrospective special that works more like a documentary than anything else. We are given new content, like deleted scenes, behind-the-scenes footage, concept art, and insight into what went on throughout production. But it's the honest conversations between the cast and crew that make it the delight that it is.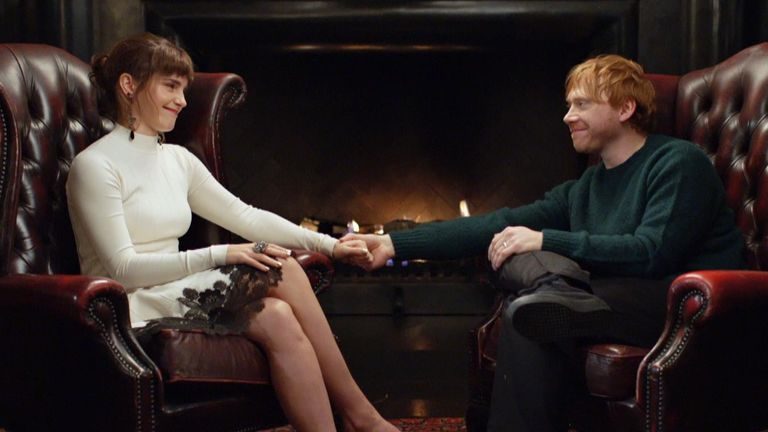 Image via HBO Max.
Emma Watson Is Still The Hermione We Know From Hogwarts
The retrospective special features over a dozen cast and crew from the franchise. It's easy for so many faces to make things feel hectic or crowded, but instead, it feels like we're walking with old friends. What helps boost our comfort levels is none other than Emma Watson, a.k.a. Hermione Granger, one-third of the Golden Trio.
Not only is Emma the one to guide us back in our return to Hogwarts, but she also takes more of a facilitator role in her discussions with the rest of the trio, Rupert Grint (Ron Weasley) and Daniel Radcliffe (Harry Potter.) There are times where conversations seem tense like the trio is not comfortable being forced to reflect on their days. But her excitement over the world, even outside of her own involvement, helps us get past it.
Her vulnerability also provides us with a glimpse into some of the conversations that we didn't see. Fans will not be surprised to hear that the actress almost left the franchise halfway through the films, but the special walks us through some of the rationales behind her decision-making process.
Watson claims that the weight of fame gave her a reality check about just how deep she was with these films, and we aren't surprised. The boys agree, recognizing that she dealt with a lot of it on her own. Many of us can remember the disgusting days where tabloids counted down the days until her 18th birthday when she would be "legal." Countless headlines talked about her financial earnings, like we all deserved to know how she spent every dollar. She was the feminine face of the franchise, and she was just a kid. They all were. But the special does not delve into some of the darker parts of their experiences, instead choosing to keep the magic alive.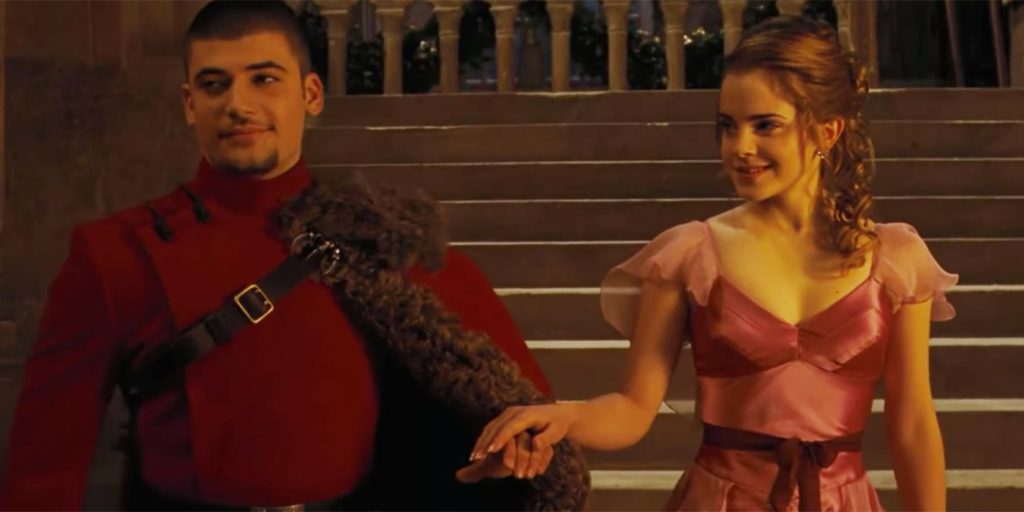 Image via Warner Bros. Pictures.
Fun Anecdotes For Everyone In This Return to Hogwarts Review
Almost everybody returns to share stories about their time on set. Some are familiar, while others share tales that we might never have expected. Perhaps the best of them all arrives when Daniel reunites with Helena Bonham Carter, who played the Death Eater Bellatrix Lestrange. Their friendly chemistry is electric compared to the actor's stillness around the rest. They also reveal that he had an old crush on her. And we get it. It's Helena Bonham Carter, for gosh sakes.
Radcliffe also reunites with Gary Oldman (Sirius Black.) Their embrace makes us wish that they were in character, seeing one another after Black's tragic end in the fifth film.
There is also no shortage of stories for the cast that has passed. The special features a lovely tribute to the fallen, including Alan Rickman and Helen McCrory.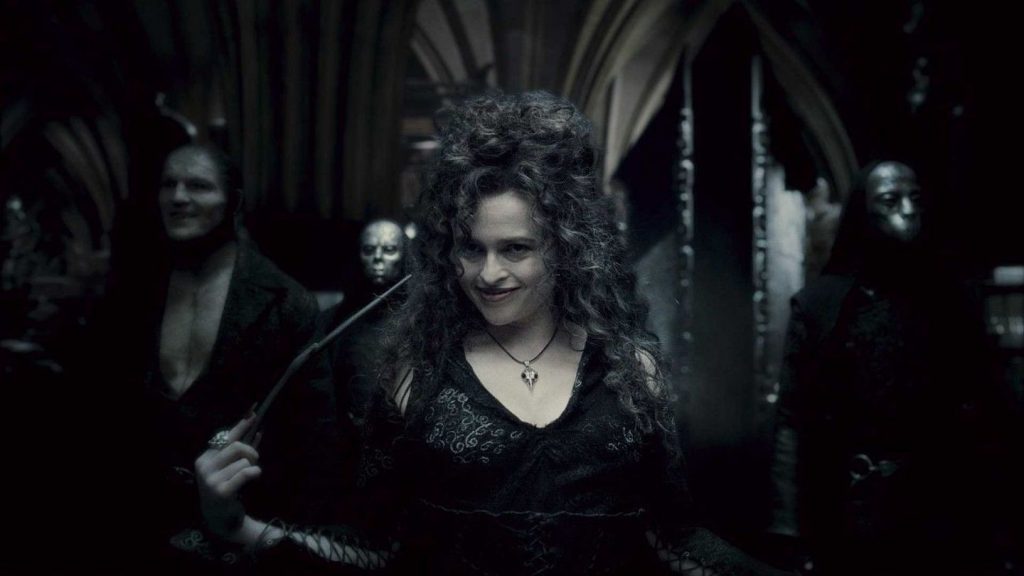 Image via Warner Bros. Pictures.
A Review Of How Return To Hogwarts Handles J.K. Rowling
We're no stranger to the ongoing controversies following the creator of Harry Potter, J.K. Rowling. She has distanced herself from many fans, thanks to some outdated opinions on Transgender folks, among other things. We had previously been led to believe that she would not be taking part in the special, but she is there. And we get it, it would be impossible not to show her face at least once. She did create the franchise, after all.
Instead of featuring an out-of-place moment to discuss her controversy, or choosing to omit her entirely, Return to Hogwarts shares comments on pivotal parts of the filmmaking process. What is unique to her commentary is the very noticeable "filmed in 2019" text right next to her head, as if the studio wants to tell us, "Don't worry, we didn't ask for her back after the controversy!"
This method works. Her comments are found less often than others, including those who had less to do with the franchise. It does not take away from the magic going on around her, but it also shows fans that the studio does want to distance itself further.
Image via Warner Bros. Pictures.
Our Final Review Of Return To Hogwarts
Harry Potter 20th Anniversary: Return to Hogwarts doesn't feel like an awkwardly timed special that is there to bring more subscribers to its streaming home, HBO Max. The 20-year anniversary seems like a fitting time to air it, and the involvement of such core cast members is enough to make us feel back at home.
Where the special finds most of its success is how it navigates feelings of love and comfort within a franchise. You can see the importance of it exuding from each cast and crew member. They aren't just paid stars; they're fans, just like us. Hogwarts lives on inside of us, and they aren't escaping it either.
You Can Stream Harry Potter 20th Anniversary: Return to Hogwarts on HBO Max now.
Readers, have you gotten a chance to watch the retrospective special? Let us know if you agree with our review of Return to Hogwarts. While you're in our comments section, drop a memory of your involvement with the franchise. Did you grow up reading the books or watching the movies? Did you find it later in life? We want to know!
Featured image via HBO Max.
Meghan Hale is the kind of movie lover that has a "must watch" that is a mile long... and growing. When she isn't talking about the latest film and television news she is writing one of her many in-process novels, screaming film trivia at anybody who will listen, and working as a mental health care professional. Follow her on Twitter @meghanrhale for some fun theories and live reactions to all things entertainment.
Leave a comment