Raw Footage Of Iconic Ghostbusters Scene Shows Reality Of Visual Effects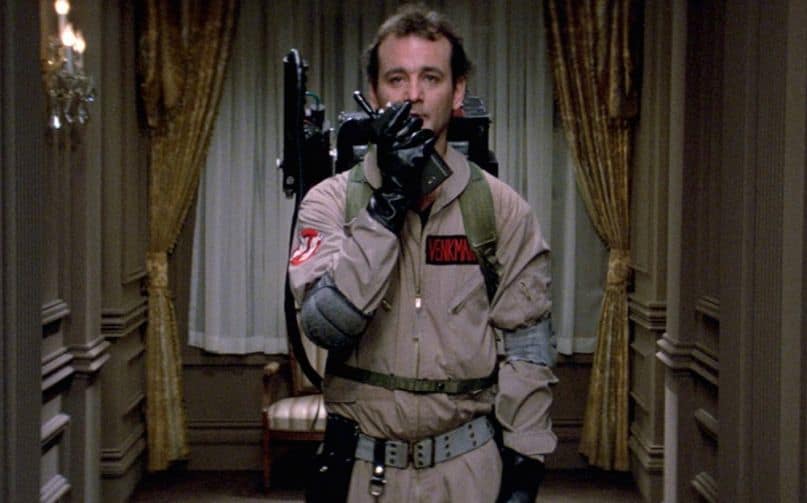 Have you ever watched a film filled with visual effects and left the theater wondering just how much magic went into it? The intent of good effects is to make it look believable. We often don't recognize how fake a scene is! While Ghostbusters may not be at the top of the list for wild effects, it is an older film with a few impressive ones. A side-by-side comparison of raw and finished footage from the iconic "Crossing the Streams" scene was recently released. Let's take a look at the impressive visual effects in Ghostbusters!
Ghostbusters Visual Effects Impress
The Ghostbusters footage shows the main characters as they find themselves up against the ultimate ghost, Gozer, and she needs bustin'. In the final cut of the film, they are seen heroically crossing the proton energy streams that they've used throughout the film. They aren't sure if it'll work, but they're more than up for the risky task.
This clip shows just how much movie magic can happen in a scene. If you were to watch the unedited footage, all you'll see is Bill Murray and the team playing with what looks like lightsaber without a blade. Through editing, this turns into a powerful stream that can take down any villain. Impressive, huh?
Speaking of lightsabers, we reported on a similar behind-the-scenes of CGI earlier this year. ILM posted an insightful video on the visual effects and CGI in Star Wars: The Rise of Skywalker. You can take a look at it and compare it to the Ghostbusters visual effects video. Comparing the two helps you see just how far CGI and visual effects have come!
The Ghosts Are All Busted
John Bruno, Richard Edlund, Chuck Gaspar, and Mark Vargo were all nominated for the Best Visual Effects Academy Award in 1985. Despite losing to Indiana Jones and the Temple of Doom, we're happy to hear that their hard work didn't go unnoticed.
Do you have a favorite visual effects moment in cinema? Let us know your thoughts in the comments!
Featured image via Columbia Pictures.
Meghan Hale is the kind of movie lover that has a "must watch" that is a mile long... and growing. When she isn't talking about the latest film and television news she is writing one of her many in-process novels, screaming film trivia at anybody who will listen, and working as a mental health care professional. Follow her on Twitter @meghanrhale for some fun theories and live reactions to all things entertainment.
Leave a comment