Pooh Blood and Honey to Start a New Franchise?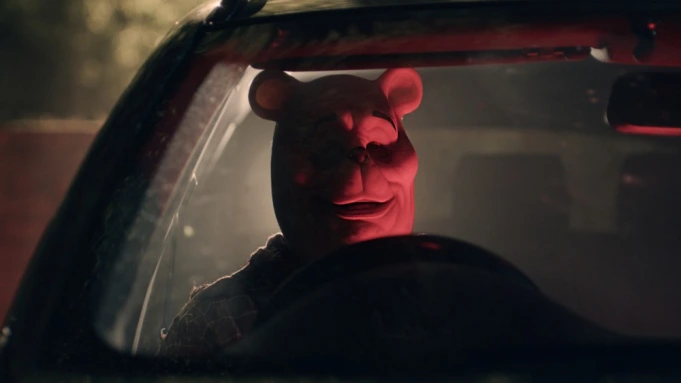 Jagged Edge Productions and ITN Studios haven't yet released the Winnie the Pooh Blood and Honey film, but it's already getting lots of attention. That's because it's doing something that most people would never even dream of doing. It's an R-Rated horror version of the iconic character Winnie the Pooh and his friends. Instead of being a lovable character, Pooh goes on the rampage and starts to brutally murder people, Jason Voorhees style. This is one vicious bear, and you can expect plenty of guts, gore, and madness in this film! However, even though they haven't released the film, one of its directors has spoken about potentially doing a similar style of film for other characters. You might be thinking about how this is possible.Earlier in 2022, characters like Winnie the Pooh entered the public domain. According to the Public Domain Review:
"Newly entering the public domain in 2022 will be: works by people who died in 1951, for countries with a copyright term of "life plus 70 years" (e.g. UK, Russia, most of EU and South America); works by people who died in 1971, for countries with a term of "life plus 50 years" (e.g. Canada, New Zealand, and most of Africa and Asia); and works published in 1926 (and all pre-1923 sound recordings), for the United States." It's important to remember that the characters from Winnie the Pooh Blood and Honey are different to the Disney iterations. Disney owns the animated ones, but the characters themselves are now in the public domain. Essentially, this means anybody can use them how they like.
However, one of the movie directors, Rhys Waterfield, recently spoke about making other films like this. He has stated that they've considered adapting other iconic characters in the public domain, twisting them into R-Rated versions.
Winnie the Pooh Blood and Honey Director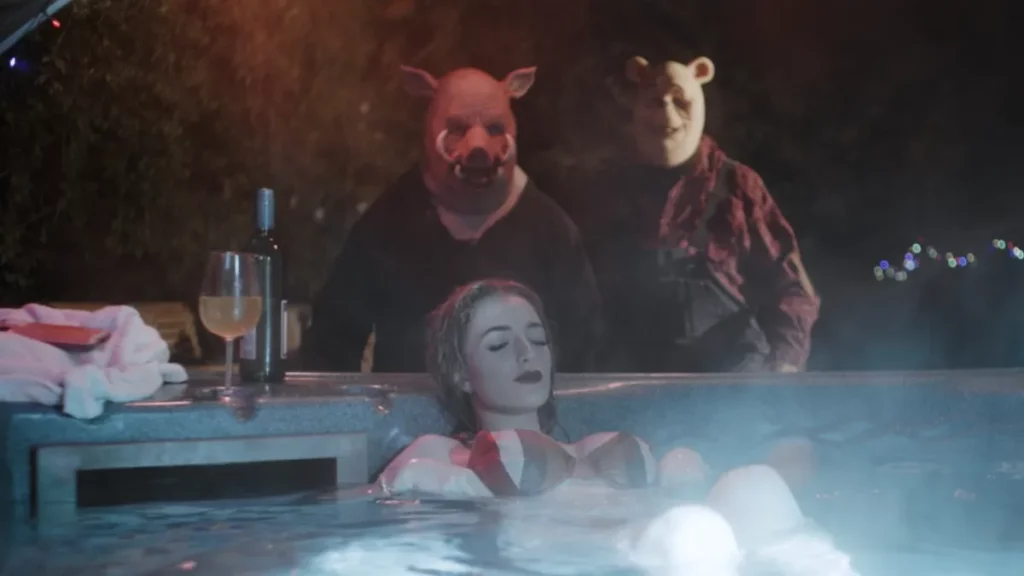 Image: Jagged Edge Productions/ITN Studios
According to Waterfield, Winnie the Pooh Blood and Honey is just the start of the characters they've considered adapting. Apparently, the filmmakers have already discussed making a horror movie involving Thor, and they're also preparing for a Peter Pan one.
This is what Waterfield had to say when the interviewer asked him about using other characters in the public domain:
"Essentially we've been kind of doing that for the last like year now. Like with you know like Humpty Dumpty and things like that and there was there was other ideas we had in mind. For example like Thor, the Norse God isn't the property of Marvel so we could do kind of our own interpretation of that if we wanted. It didn't have the same like ring as Winnie did so we went on Winnie and done that. We've got loads of other ones planned as well so like we're doing a Peter Pan one."
Clearly, the studio has a lot more ideas in mind, aside from Winnie the Pooh Blood and Honey! However, it's interesting to note that many of these characters already have Mickey Mouse versions. Thor is part of the Marvel universe, while Peter Pan has the iconic animated film. It'd be cool to see how the filmmakers could make versions of the character that are entirely different from what we already know.
Additionally, one of the producers, Scott Jeffrey, said some more about the Pan film:
"Peter Pan will be very fun because Neverland will be like a circus and it will be kind of a freak show. We'll be taking a tormented look at some of those characters such as Tinkerbell, she will be in there."
Winnie the Pooh Blood and Honey is certainly an exciting film!
Public Domain Characters 2023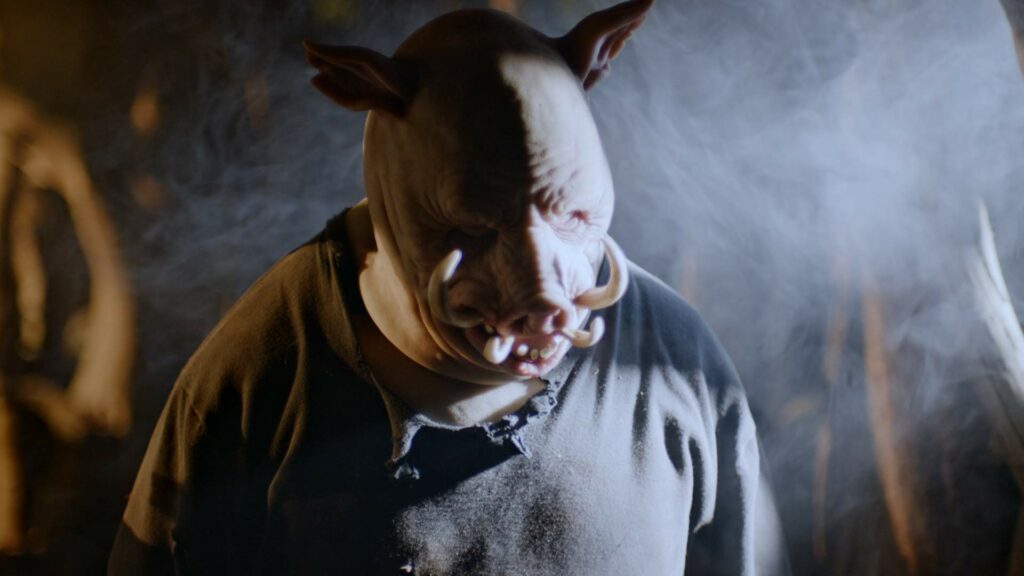 Image: Jagged Edge Productions/ITN Studios
Of course, many other iconic characters are entering the public domain they could choose to focus on. In 2023, the original Hardy Boys novels will be up for grabs, along with Oswald the Lucky Rabbit. There's a whole wealth of characters the filmmakers could adapt for r-rated versions. Winnie the Pooh Blood and Honey is just the tip of the iceberg for these new horror films!
Currently, there's no official release date for Winnie the Pooh Blood and Honey; we only have an official trailer. The official plot synopsis reads:
In this violent new take on a childhood classic, beloved characters Pooh and Piglet turn wild and go on a brutal rampage after being abandoned by Christopher Robin.
As such, it's clear the movie will deviate significantly from the original story.
Any other r-rated adaptations will likely depend on the success of Winnie the Pooh Blood and Honey.
What are your thoughts? Which characters would you like to get the R-Rated treatment? Are you excited for Winnie the Pooh Blood and Honey? Let us know your thoughts below!
Hi! I'm Arvyn, and I'm an English teacher from the UK. I've been teaching English online for over 4 years to students from all across the world and all ages. Outside of work, I'm a huge fan of reading, video games, and playing with my adorable kitties. See ya!
Leave a comment