Plot And Reasons For LEGO Batman Movie 2 Cancellation Revealed
The LEGO Batman Movie 2 is no more, everyone. Thanks to some sticky film rights issues, it's unlikely that the sequel to The LEGO Batman Movie will happen, much to the disappointment of fans everywhere. Given the popularity of LEGO-fying popular characters (Disney+'s LEGO Holiday Special featuring Star Wars characters, for example), it's especially sad that we won't see our favorite dark and moody DC superhero get more of the LEGO treatment.
What's Going On With The Film Rights?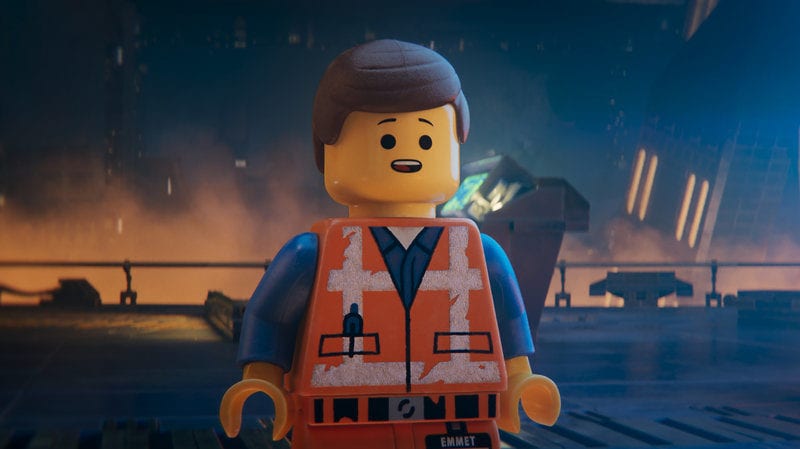 Image via Warner Bros.
The LEGO Batman Movie was released in early 2017 after the success of The LEGO Movie, and was a huge hit at the box office. Unfortunately the following LEGO movies (The LEGO Ninjago Movie in later 2017 and The LEGO Movie 2: The Second Part in 2019) both flopped and Warner Bros., who had the film rights to the LEGO franchise, decided not to renew these rights. Instead, Universal Pictures swooped in and signed a five-year exclusive deal with LEGO to create a new film franchise, which could potentially lead to some pretty epic pairings (Universal Picture's catalog includes The Fast and the Furious, Jurassic Park, and Minions).
LEGO Batman Movie director Chris McKay talked to Collider and said:
"Because LEGO has left Warner Brothers and is now over at Universal, there probably won't be a LEGO Batman sequel, unfortunately. I am so sorry to say that but I don't think they'll be making a LEGO Batman 2."
Batman is part of DC Comics, which is one of the key franchises of the newly formed Warner Bros. Discovery. It's highly unlikely that Warner Bros. would allow Universal Studios to use the Batman character if the sequel were to continue; however, McKay could potentially still be involved with the DCEU as he's been asked to direct a movie about Batman's sidekick, Dick Grayson, also known as Nightwing.
What Was The LEGO Batman 2 Movie Going To Be About?
To add insult to injury, we learned a little bit more about the plot for The LEGO Batman Movie 2 and it sounded like everything would've been awesome (sad face). Dan Harmon (Rick and Morty) and Loki head writer Michael Waldron were set to do the screenwriting and the movie itself was going to look at Batman's relationship to the Justice League (and Superman) as well as the formative moments of the Justice League. McKay said the film would be "Boogie Nights-esque" and said it was "going to be really funny." He also expanded, saying in the Collider interview that the movie was going to focus on:
"Friendship. And change. It was about how hard it is to change. To commit to change. To stay on the new road you've carved for yourself. Especially when maybe you weren't such a good guy to your friends. Your old friends might not be able to see the new you. They might still live in the past."
We can always hope that Warner Bros. gets Lego back after the five years with Universal Pictures and brings back the Lego Batman Movie sequel. In the meantime, I'll just listen to this and think back fondly on happier times:
Are you disappointed that the Lego Batman Movie 2 isn't moving forward? Let us know in the comments below!
Featured image via screengrab
Keilin Huang is a freelance writer that likes the Oxford comma, reading from her neverending pile of books from the library, and Reeses peanut butter cups. She thanks her Dad for introducing her to his Superman comics and probably majored in Journalism because of Lois Lane. Contact her at [email protected]
batman lego movie
chris mckay
Warner Bros.
Leave a comment