Peggy Carter Update Given By Hayley Atwell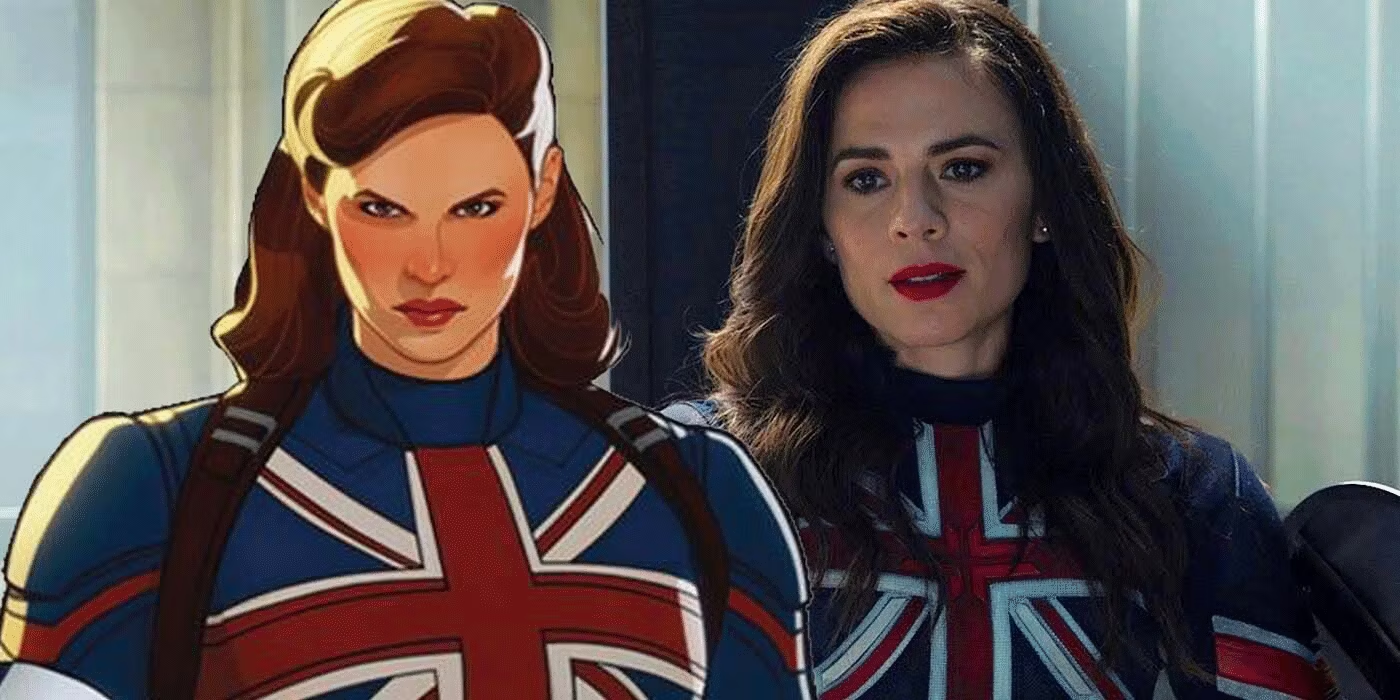 We finally have a Peggy Carter update. Hayley Atwell has a shaky update on Peggy Carter's future in the Marvel Cinematic Universe following the death of her version in Doctor Strange in the Multiverse of Madness. Atwell's character quickly rose to the status of fan favorite supporting character in the MCU, particularly due to her desire for a better, more equal world and the chemistry she shared with Captain America star Chris Evans. Despite having a larger role in the MCU's small-screen universe after making her debut in Captain America: The First Avenger. For half of the Avengers films, the first Captain America sequel, The Winter Soldier, the first Ant-Man film, Agent Carter, and more recently, Doctor Strange in the Multiverse of Madness, Atwell would return as the same character.
Source: Disney+
Hayley Atwell gave her Peggy Carter update in an interview with Digital Spy
While giving her Peggy Carter update, Hayley Atwell discussed her time playing Peggy Carter in the Marvel Cinematic Universe in a recent interview with Digital Spy. Atwell, who also voiced Agent Carter in What If, would give a pessimistic update on her prospective MCU future after expressing some dissatisfaction with her arc in Doctor Strange in the Multiverse of Madness, noting that it is ultimately in Marvel's hands but that the character is "no longer mine." View Atwell's comments below:
"It's so funny, because, you know, I did that 10 years ago, and I love her because I love the people, and you never know . It depends on what Marvel, and what the audiences want … I'm a custodian of her. Compared to the rest of my career and everything I've done or my stage work and doing Mission: Impossible now and all the diversity of roles I've played, and the diversity that I get to explore, and to be able to play more complex roles and villains and lots of different things — she is not mine anymore. She lives in the world of people that have taken her into their heart. And that's beautiful. But it's kind of like: yeah, you can't control the impact a particular role has on the rest of the world."
This doesn't sound like good news for fans of the MCU. Especially to those who love Peggy Carter, how do you see the fact that Atwell said the character is no longer hers? What did you all think about the Peggy Carter update from Hayley Atwell? Share your thoughts with us in the comments below!
Leave a comment