Oppenheimer Rated R, Last Christopher Nolan Surprises With Its Rating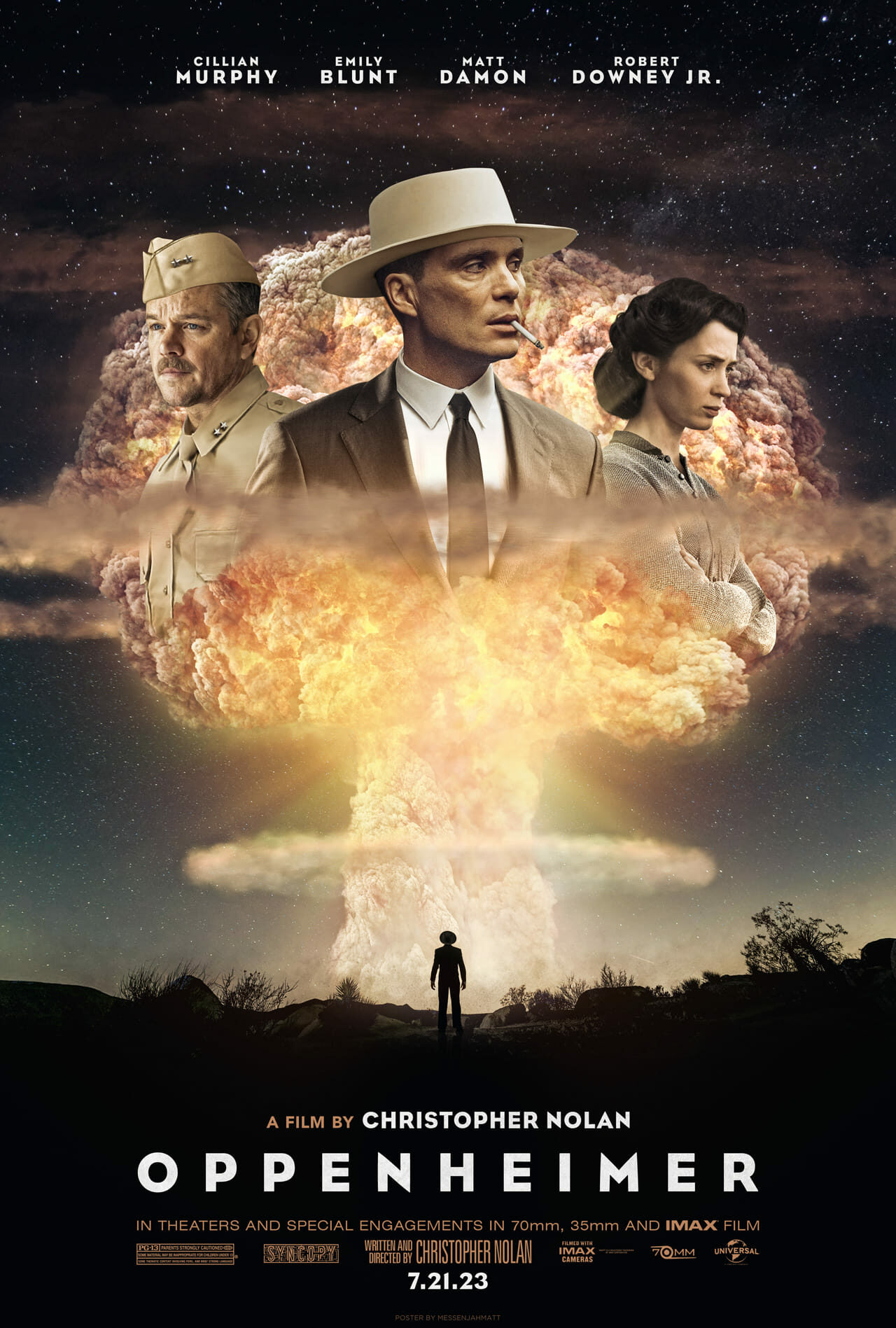 Motion Picture Association of America (MPAA) rated R for Christopher Nolan's Oppenheimer. This production will depict Dr. J. Robert Oppenheimer's experience leading the Manhattan Project that led to the creation of the atomic bomb in World War II. It will show the anguish before, during and after the completion of this weapon for the scientist who, in one way or another, changed the world.
This production may mark Nolan's career in several ways, first with the record he would set for it as his longest-running film to date. It will also have a very unexpected rating that the director would not have had for quite some time.
Christopher Nolan's Oppenheimer is Rated R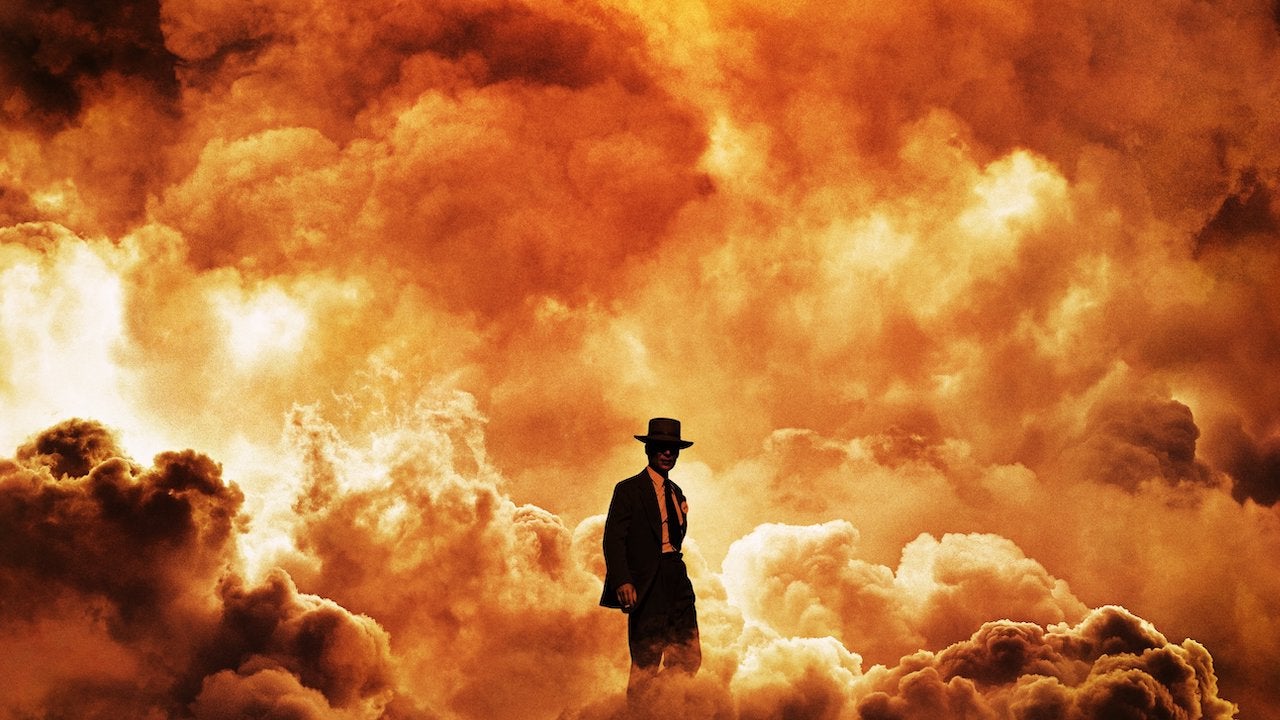 Image: Universal
In a new announcement, they confirmed that the MPAA rated R Christopher Nolan's film, Oppenheimer. They gave it because the film contains some sexuality, bad language and some nudity. 
The R rating is quite surprising, considering the context of the Oppenheimer film. Because the plot is rather tame, it only shows the installation of the Manhattan Project and all the details of the creation of the atomic bomb. 
Another stunning aspect is the fact that Nolan has not had an R-rated film since 2002, apart from Oppenheimer. That time it was Insomnia starring Robin William and Al Pacino. Of the rest, all his productions were PG-13, including Batman: The Dark Knight, and Dunkirk.
In fact, there are only 3 productions out of Nolan's 11 films rated R, and they are the first ones he developed. First, we have Next released in 1998, Remembrance released in 2000 and Insomnia in 2002. This indicates that 21 years and 8 films went by without the filmmaker having an R-rated film, and Oppenheimer broke that streak.
Reasons for the Rating of Christopher Nolan's Next Film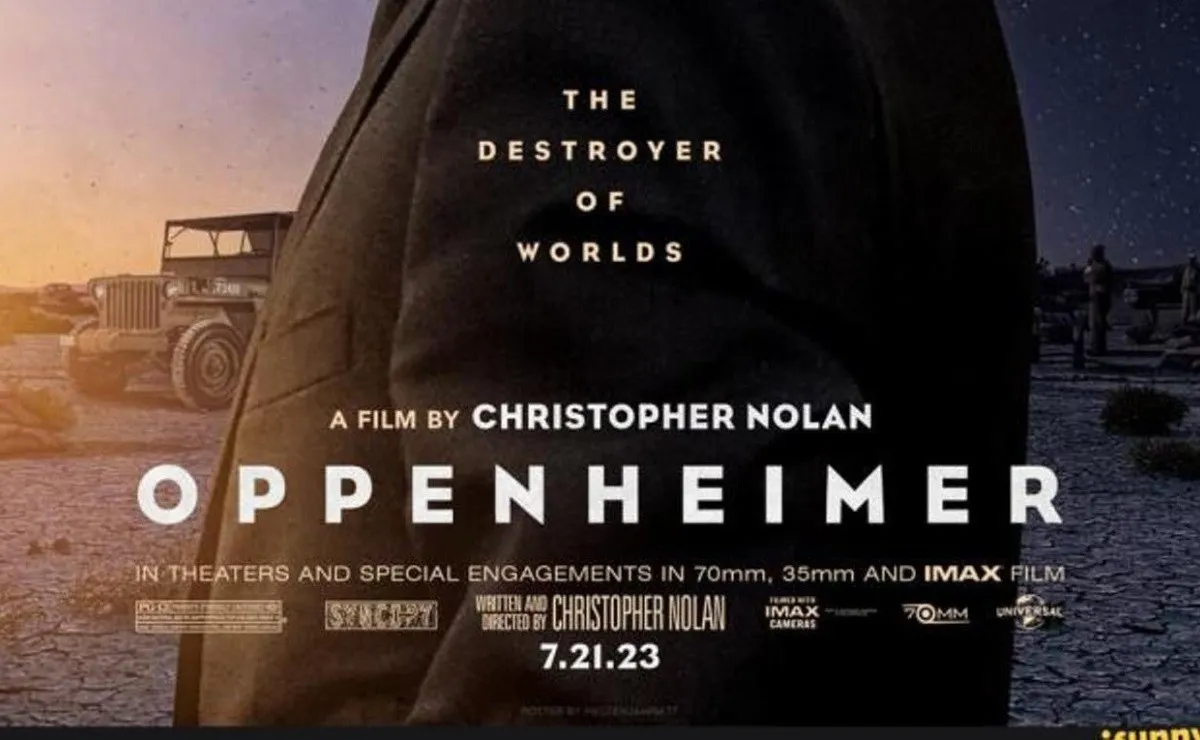 Image via Universal Pictures
According to statements in the film's announcement, MPAA rated R Oppenheimer for language and sexual content unsuitable for minors. The director likely wanted to give it a dramatic effect and show what the characters felt then. It should be noted that it was quite tense, so the expressions of those involved could have been anything but civilized.
It could also be a reencounter with Nolan's old style, the one shown in the first three films, which was similar to Martin Scorsese's way of directing. This would have disappeared in 2005 with the film Batman Begins, which narrated the origin of the Bat. 
Nolan's last films had frightening and intense language without placing adult content. This began in 2005 with the beginning of the Batman trilogy with Christian Bale, in which the filmmaker showed some interest in the scheme of films based on comic books.
From then on, these features are in all of Nolan's films, causing them all to be rated PG-13. Movies with strong war content, such as Dunkirk, also got this rating. For this reason, it is quite surprising that MPAA has rated R to Oppenheimer. 
We have to clarify that it is not that Nolan shies away from adult content or does not like it. As mentioned above, it's simply a feature he hasn't used in his films for 21 years. So its inclusion in the Oppenheimer production simply comes as a surprise because it is unusual for him.
The film Oppenheimer returns him to his beginnings in the world of cinema. We could see several characteristics of this old way of directing the filmmaker on July 21, 2023, the date Universal Pictures will release this film.
Featured Image Via Universal Pictures  
I am a circus aerialist influenced by Dick Grayson and Spider-Man. Fortunate to write about the characters that inspired me. I also have a Bachelor's degree in Political Science and a Master's degree in International Trade.
Leave a comment