The Oppenheimer Cast List Adds Florence Pugh, Rami Malek, And Benny Safdie
High-profile movies often have just enough big names attached to attract audiences but keep budgets low. However, the right director can almost ask for anybody that they want. One of these auteurs is Christopher Nolan, and he's no stranger to ensemble casts. His latest project, Oppenheimer, already has a great cast, but they have added Florence Pugh, Rami Malek, and Benny Safdie to the mix. Our hype for the Universal Pictures historical thriller increases with every piece of news.
Florence Pugh And Co Join Cast Of Oppenheimer
Christopher Nolan has tackled some pretty wonky concepts, but his next one will take a more realistic approach. Oppenheimer will follow the titular scientist, J. Robert Oppenheimer. He is known for his role in the Manhattan Project and the development of the atomic bomb.
Led by Cillian Murphy, the cast list already includes Emily Blunt, Matt Damon, and Robet Downey Jr. Blunt is on board as Oppenheimer's wife, Kitty. Meanwhile, Damon plays the director of the infamous project and Downey will be on the opposite side as the chairman of the Atomic Energy Commission.
Florence Pugh (Black Widow, Little Women) joins as Jean Tatlock. A member of the Communist Party of the United States, Tatlock stirred up a controversy by having an affair with the memorable theoretical physicist. This led to both drama and security concerns.
Benny Safdie (co-director of 2019's Uncut Gems) will play Edward Teller, the father of the hydrogen bomb and fellow member of the Manhattan Project. Rami Malek (No Time to Die) will play an unknown scientist.
Image via Warner Bros. Pictures.
Will Oppenheimer Be Another Success for Christopher Nolan?
The director has been vocal about his passion for films made for the movie theater. Not only has he been against the streaming takeover, but he pushed to have one of the first blockbusters released during the COVID-19 pandemic. Despite his best efforts, 2020's Tenet failed to break even against its entire budget and earned reviews that were average at best.
While Tenet was far from a total flop, it did fail to live up to the hype that Nolan's past work, like Inception and Interstellar, has encouraged us to have. Could Oppenheimer bring him back to glory?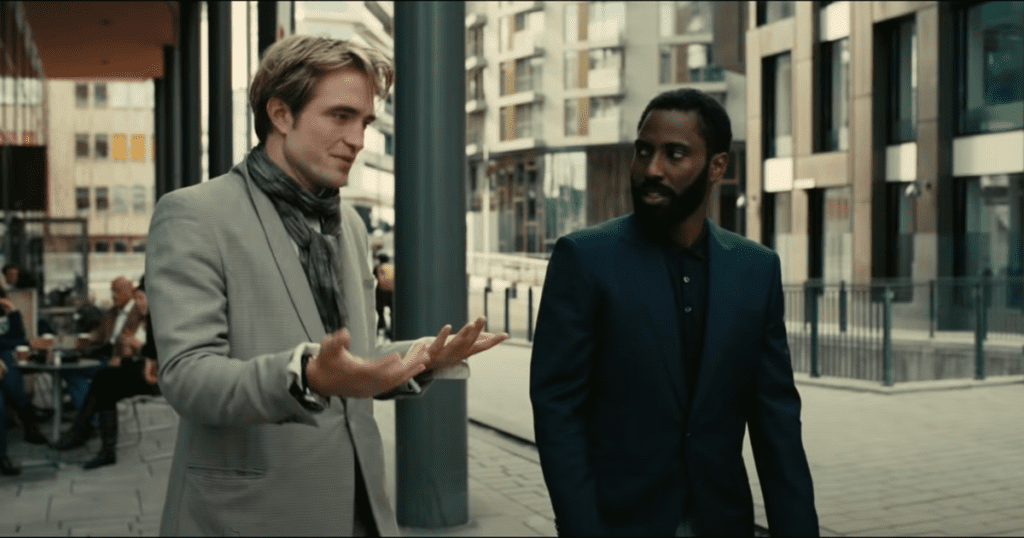 Image via Warner Bros. Pictures.
You can watch Oppenheimer in theaters on July 21, 2023.
Readers, do you like the growing cast list of Oppenheimer even more now that it includes stars like Florence Pugh? Let us know what you're most excited to see in the upcoming film.
Featured image via Gage Skidmore on Flickr.
Meghan Hale is the kind of movie lover that has a "must watch" that is a mile long... and growing. When she isn't talking about the latest film and television news she is writing one of her many in-process novels, screaming film trivia at anybody who will listen, and working as a mental health care professional. Follow her on Twitter @meghanrhale for some fun theories and live reactions to all things entertainment.
Leave a comment