Olivia Wilde To Direct A Marvel Movie For Sony
Olivia Wilde has done it all. From starring in a medical drama for five years (House) to directing a critically acclaimed coming-of-age story (Booksmart), she is both a name and a face that you remember. Fortunately, her directorial debut was strong enough to have her name end up at Sony Pictures! A new deal at Sony has Olivia Wilde set to direct a Marvel project. We don't know all the details yet, but there's enough to get us excited.
Olivia Wilde Is Directing a Marvel Tale for Sony Pictures
Marvel (and comic books as a whole) have come a long way in terms of diversity and representation. The journey isn't over, but Sony is taking the right step forward. This new project between Olivia Wilde and Sony will see a female Marvel character, and we expect her to kick some serious ass. Nothing is confirmed, but the rumors are pointing toward a Spider-Woman tale.
Katie Silberman, who worked on the script for Booksmart, will be writing the Wilde film. Amy Pascal, who was behind Spider-Man: Homecoming, Little Women, and countless more films will be producing. Rachel O'Connor will be executive producing.
Wilde's Booksmart performed modestly at the box office but received plenty of positive reviews from critics and audiences (and it made our list of the 10 best films of 2019, so it's definitely worth checking out). Wilde's next project before the Sony collaboration will be Don't Worry, Darling, a psychological thriller starring Shia LaBeouf and Florence Pugh. So, it's certain that she is a director on the rise. We're excited that she is off to such an exciting start!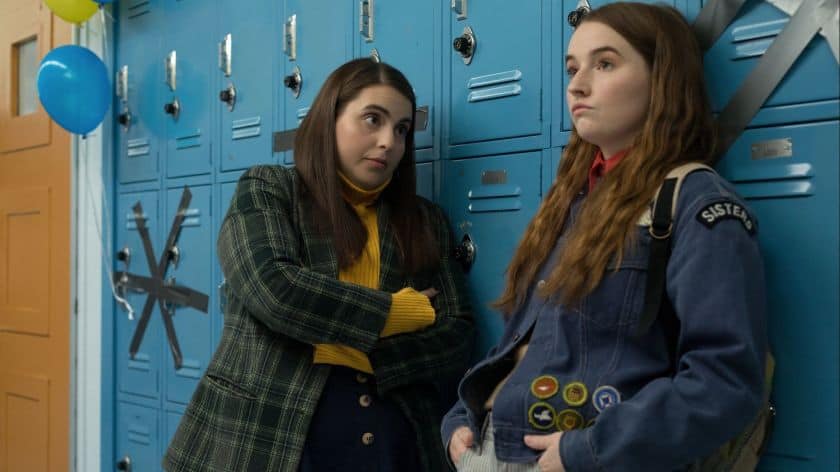 Booksmart. Image via Annapurna Pictures.
A New Female Hero Is Coming
Fortunately, there are plenty of directions that this film could go in if they go the route of Spider-Woman. The name has been the alter ego of various Marvel characters, including Jessica Drew and Julia Carpenter. This new film will join other recently launched Sony projects, including the Black Cat and Silver Sable series that is reportedly in development.
How do you feel about the news that Olivia Wilde will direct an upcoming film for Sony based on a Marvel character? We want to hear your predictions and how you think a Spider-Woman story will go, assuming that the rumors are true!
Featured image via Gage Skidmore on Flickr.
Meghan Hale is the kind of movie lover that has a "must watch" that is a mile long... and growing. When she isn't talking about the latest film and television news she is writing one of her many in-process novels, screaming film trivia at anybody who will listen, and working as a mental health care professional. Follow her on Twitter @meghanrhale for some fun theories and live reactions to all things entertainment.
Leave a comment