No Way Home Oscars Chances – Could Spider-Man Win an Academy Award?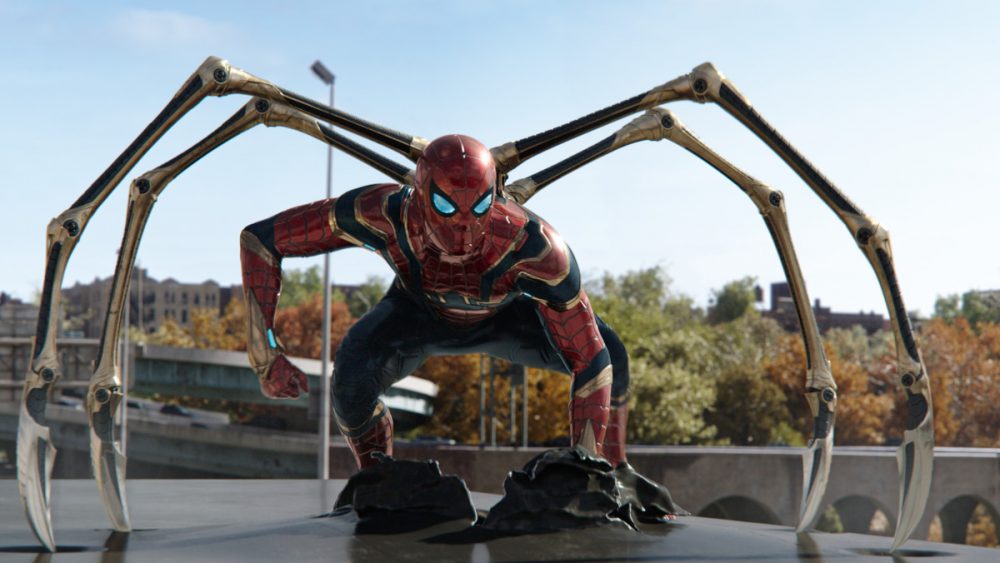 The votes for the Academy Awards are in. Members of the filmmaking industry have cast their ballots ahead of the nominations being revealed later this month, with the ceremony taking place on March 27th, 2022. While some films are locks, others remain up in the air. The No Way Home Oscars chances are a hot topic of conversation, with many believing that it deserves a nod for Best Picture and Best Actor for Tom Holland. It probably won't happen, but that doesn't mean the film is any less great.
A Brief History Of Superhero Flicks Like No Way Home At The Oscars
The individuals who get to vote on Oscar nominations are those working in or retired from the filmmaking industry. There are thousands of voters, which means that films need to be accessible to be considered. So, genre films that have a niche audience are often ignored. This includes genres like horror films and superhero movies. Meanwhile, things like period pieces and biopics are often beloved at the ceremonies.
Biases have developed within the Academy, and it's clear each year when nominations are announced to reveal some serious snubs and surprises. That doesn't mean that incredible films are always left out, but it also doesn't mean that the "best" film always wins. And that's because "Best" is subjective.
Now, superhero films and comic book adaptations aren't always snubbed. I mean, Suicide Squad won an Oscar. Suicide Squad! And a lot of them earn nominations for technical awards like Visual Effects or Sound, as Spider-Man did in 2002. But the competitive awards, like Best Picture, Best Screenplay, and Best Actor/Actress rarely see nominations unless the nominees behind the movie are long overdue for a win (like Joaquin Pheonix for Joker.)
Image via Sony Pictures.
Superhero Films Bring Joy, Not Trophies
We've all watched a film and walked away knowing that it was bure Oscar Bait. These are movies that are put together as if for nothing but the purpose of winning awards. They're often released late in the year, are filled with all-star actors, and are usually either period pieces or dramatic re-tellings of world events. That doesn't mean that they're all bad movies, but they're not intended to be loved by all. Some examples include American Sniper, The King's Speech, The Post, and half the War movies made in the last few decades.
More often than not, these Oscar Bait films are sad. They force us to walk out of the theater and feel a little bit more cynical than we were when we walked in. Dramatic, tragic pieces ensure that even the most sheltered and privileged Oscar voters must reflect on their humanity.
Superhero films can be bummers, too. We all cried in No Way Home, so that means it gets Oscars love, right? Nope. Superhero films and other comic book adaptations are often rooted in whimsy, adventure, and joyful inspiration. Not the stuff that makes the average Oscar voter (a white 63-year-old man) weep.
1917, a brilliant Oscar Bait movie. Image via Universal Pictures.
What Are the Odds of Spider-Man Being Nominated?
We won't know if No Way Home is making it to the Oscars until the nominations are released. Though, some key precursors ahead of the nominations help to reveal what the odds are. No Way Home has failed to make its mark at many precursors, including the Producers Guild of America. This significantly decreases the odds of No Way Home earning like Best Picture, Best Actor, and so on. The chances of nominations for Best Visual Effects or Sound are still there, but these aren't the awards that people think of when you hear "Oscar-Winning."
Awards-worthy or not, even haters of the superhero genre can't deny that No Way Home did the one thing that no other movie could do this year. It got people back to the theater by the masses, and it deserves some recognition for it.
Image via Sony Pictures
Does No Way Home Need Oscars for Tom Holland to Be Validated?
Academy Award nominations are exciting for fans and filmmakers alike. They ensure that more people recognize the hard work that goes into creating new cinema and are a fun way for us to praise the visionaries behind it all. But there are other ways of judging the success of a film.
A recent interview that Tom Holland did with Kevin McCarthy led to the pair speaking about superhero film representation at big awards shows. McCarthy claims that No Way Home is a masterpiece that deserves a Best Picture nomination and one for Best Actor. Tom Holland recognizes that nominations would be an honor, but that superhero films don't look for awards as validation. Instead, they look towards the fan reaction. And with $1.74 billion worldwide (and counting) it's clear that Spider-Man is pretty loved. Check out the interview for Holland's full response.
Spider-Man: No Way Home Is Currently in Theaters.
Let us know if you think that Spider-Man: No Way Home deserves nominations at the Oscars in categories like Best Picture or Best Actor. Do you think that the genre is unfairly snubbed at the Academy Awards, or are you fine knowing that it has all of the validation it needs? Drop your thoughts in the comments!
Featured image via Sony Pictures Releasing.
Meghan Hale is the kind of movie lover that has a "must watch" that is a mile long... and growing. When she isn't talking about the latest film and television news she is writing one of her many in-process novels, screaming film trivia at anybody who will listen, and working as a mental health care professional. Follow her on Twitter @meghanrhale for some fun theories and live reactions to all things entertainment.
Leave a comment