Here's Why The New Teenage Mutant Ninja Turtles Film Is Animated "Differently"
A new animated film titled Teenage Mutant Ninja Turtles: Mutant Mayhem is coming soon. The Ninja Turtles have significantly impacted popular culture since comic book artists Kevin Eastman and Peter Laird created them. It is one of the best surviving and evolving franchises since its inception in the 1980s. 
The Ninja Turtles are undoubtedly one of the most successful franchises that have survived and evolved with the times. Since 1980, when the first comic strips of the four turtle brothers appeared, the foursome is loving pizzas and fighting against Destroyer and the evil Foot clan.
Now, the people in charge of this production indicated that they changed how many animations. In an interview, they gave the reasons for such changes, which we will mention below.
Why Does the Animation in the New Teenage Mutant Ninja Turtles Film Feel Different?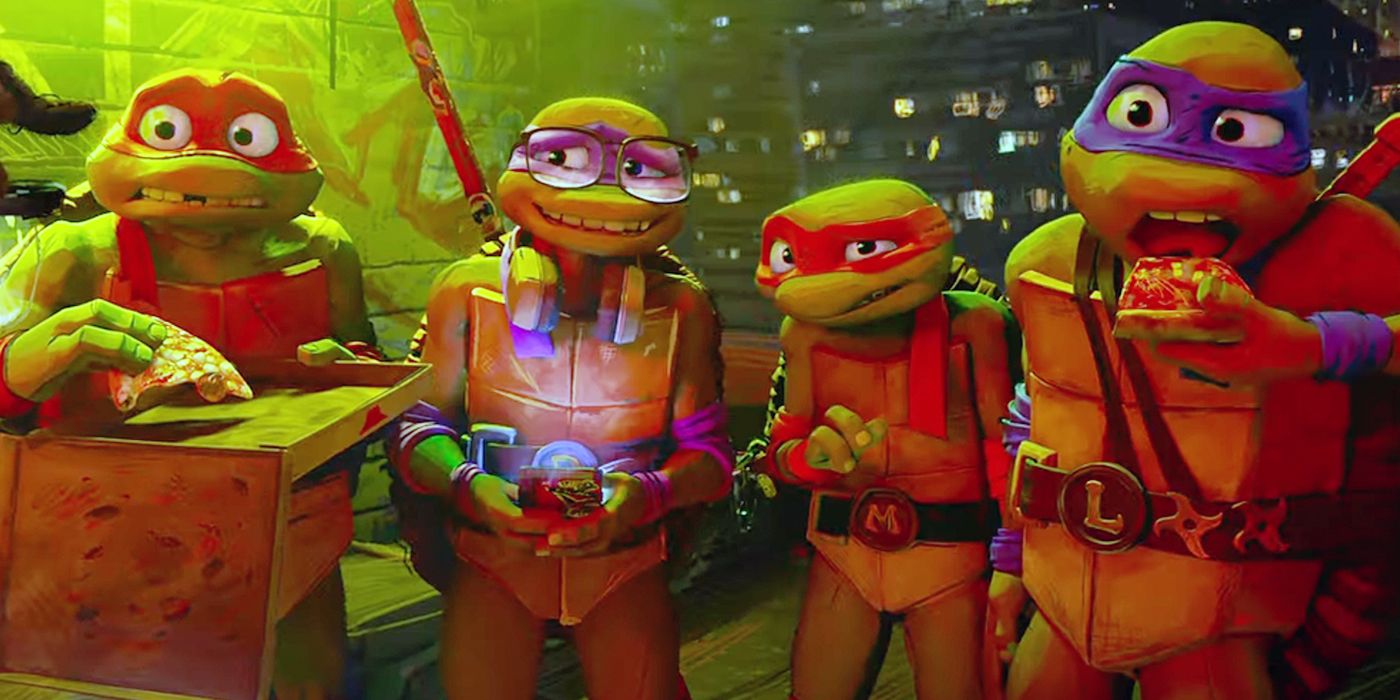 Image: Paramount Pictures
The people in charge of directing the development of this animated movie, Seth Rogen, Jeff Rowe and Evan Goldberg, highlighted that they changed the animations. They said they sought to change the look of the characters and adapt them to the tastes of this generation. They even wanted to make it less perfect so that young people and adults would remember when they were drawing these young turtles.
Rowe pointed out that they sought to create more realistic human characters and were not developments made by computers. They also commented that it is a path taken in the world of animation that went from 3D creations to photorealism. They gave an example with the "Spider-Verse" saga of Miles Morales, which shows conceptual art in graphics and is still an absolute success. Rowe commented as follows:
Jeff Rowe Statements to Variety
"I think for us, artistically, it was a reaction to a 30-year trend in 3D CG animation to push towards photorealism and hyper-realistic lighting and texturing. Then, a few years ago, '(Spider-Man:) Into the Spider-Verse' happened. This movie showed that a movie can look like the concept artwork and can be critically and financially successful."
He also indicated that the success of Spider-Man: Into Spider-Verse opened a door they intend to take advantage of for this new Ninja Turtles film. He commented that he wants this production to be something similar to conceptual art with imperfect, human, incomplete characters, reminiscent of young people when they drew for passion and did not think but acted. In other words, a freestyle without restrictions that will impact viewers. On this, he commented:
"That opened a lot of doors and I think we tried to take that football and run with it on 'Mitchells,'. And then on 'Turtles,' I tried to be even less compromising. We decided we wanted this movie to look exactly like a concept artwork. Furthermore we want the concept artwork to feel distinctly human and not computer-generated. And that means sketchy and imperfect and misshapen and reminiscent of the way you draw when you're a child. In that period, your passion and enthusiasm for making art hasn't been dimmed by formal art training."
Difficulties With the New Development Style
Image: Paramount Pictures
Production designer Yashar Kassai stated that working this way in the new Ninja Turtles film was the most challenging part of the development. Kassai explained that using that style meant telling professional drafters to ignore all their experience, training and knowledge acquired over so many years and draw like teenagers, with mistakes. It was complex to say to them that they had to redo several parts of the animations because of that fact. About this, he said:
"The thing that felt so wrong in the beginning was telling my very highly trained. Skillful artists who are also ultra-talented that, because we're drawing like teenagers. I need you to draw that again but I need you to peel away all those years you spent in art school learning your craft and draw like your 15-year-old self."
Kassai said that after they adapted to this style, it was pretty fun and that they could even fit it into the Ninja Turtles plot they wanted to reflect without any problem.
The new film Teenage Mutant Ninja Turtles: Mutant Mayhem will be available in theaters from August 2nd, 2023, in the United States.
Featured Image Via Paramount Pictures 
I am a circus aerialist influenced by Dick Grayson and Spider-Man. Fortunate to write about the characters that inspired me. I also have a Bachelor's degree in Political Science and a Master's degree in International Trade.
Leave a comment