New Warner Bros. Strategy Points Out Huge Problems In International Streaming
Fans around the internet were thrilled, confused, upset, or just excited when Warner Bros announced a new streaming strategy. The plan is to release all of the studio's 2021 films on HBO Max and in theaters at the same time. This is a huge turning point in the streaming wars and the world of theatrical releases. But there is one problem: HBO Max is only available in the United States. That means problems for international streaming.
As your friendly neighborhood Canadian, my instant reaction was, "what about us?" With lockdowns worldwide, it seems unlikely that international viewers will get the same benefits that the U.S. will due to this announcement by Warner Bros. It's not just Canada – it's anywhere that doesn't have open theaters. But is this even a new problem? For some people, getting access to their favorite shows in certain areas has always been a headache.
Let's take a look at how this "exciting" announcement plays into international streaming problems that have been alive for ages.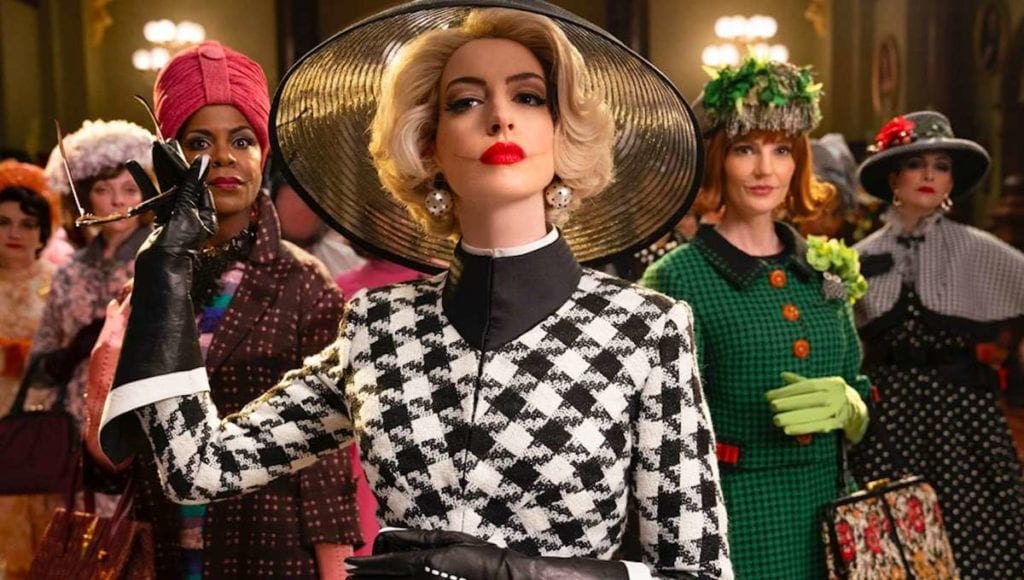 Featured image via Warner Bros./HBO Max
Warner Bros. Announcement Highlights International Streaming Problems
Living in Toronto, Canada, it has been pretty easy for me to access new movies. It is a major city, after all! And then the pandemic happened. My first realization that not all was well up north was when The Witches released in October of 2020. The film was initially slated for a theatrical release but then decided to release on HBO Max. It slowly made its way to theaters all around the world. But as a huge fan of the initial 1990 film, I didn't want to wait, and I don't think I should have to. (Full disclosure: I still haven't seen it, thanks to international streaming problems!)
HBO Max was released in the U.S. on May 27th, 2020. In Canada, many of their properties are available through Bell Media, including on Crave. Though not everything is offered. When it comes to the Warner Bros. move, it has been announced that films will be available on Crave after their theatrical window.
If movie theaters open back up before all of these massive releases that Warner Bros. has planned, there will be less concern. However, this seems unlikely. Ontario, the Canadian province with the largest population, is officially entering lockdown again at the end of December. This means that only a few theaters will get the chance to show one of the biggest releases of the year, Wonder Woman 1984, before shutting down again. What about the other early 2021 releases? We'll likely face the same problem.
Canada's box office has always counted within the domestic box office numbers for American releases. The country brought in an impressive 1.01 billion CAD of box office revenue in 2019. Most of this money comes from American-produced films, proving that we want to see movies and are willing to put our money where our mouths are. So why aren't we granted the ability to see them for the foreseeable future?
It's Not Just Canada, And It's Not a New Problem
People in countries all around the world have faced issues of wanting to stream properties that aren't available in their region. From certain things only being on Netflix in the U.S. to on-demand services limiting certain countries, it's been a painful experience. Usually, there is at least one method of watching it. I'm certainly not opposed to paying the odd rental fee. But what about when it's nowhere to be found?
One passionate fandom has been suffering for years. 12 Monkeys, the Syfy television series that ran from 2015 to 2018, is available for U.S. streamers on Hulu. Unfortunately, years after the series ended, the final season is still not available internationally on a single streaming platform.
Image via NBC Universal
There are various reasons why some shows are only available in some places. This is typically due to copyright issues, as each market will have a different demand. The demand differences mean that studios make different deals in each region. It's a complicated field to navigate, and we know that there may not be any simple solution. But considering Warner Bros. wants to ensure that their films are released in time, surely they don't want to miss out on so many major markets!
We want to hear from our readers outside of the U.S. about these international streaming problems! Do you feel left out by recent decisions to release movies on HBO Max? Has there ever been a series or film that you've been eager to see, only to find out that it isn't available in your neck of the woods? Let's talk about it!
Featured image via Warner Bros.
Meghan Hale is the kind of movie lover that has a "must watch" that is a mile long... and growing. When she isn't talking about the latest film and television news she is writing one of her many in-process novels, screaming film trivia at anybody who will listen, and working as a mental health care professional. Follow her on Twitter @meghanrhale for some fun theories and live reactions to all things entertainment.
Leave a comment