A New Teenage Mutant Ninja Turtles Movie Is Coming From Paramount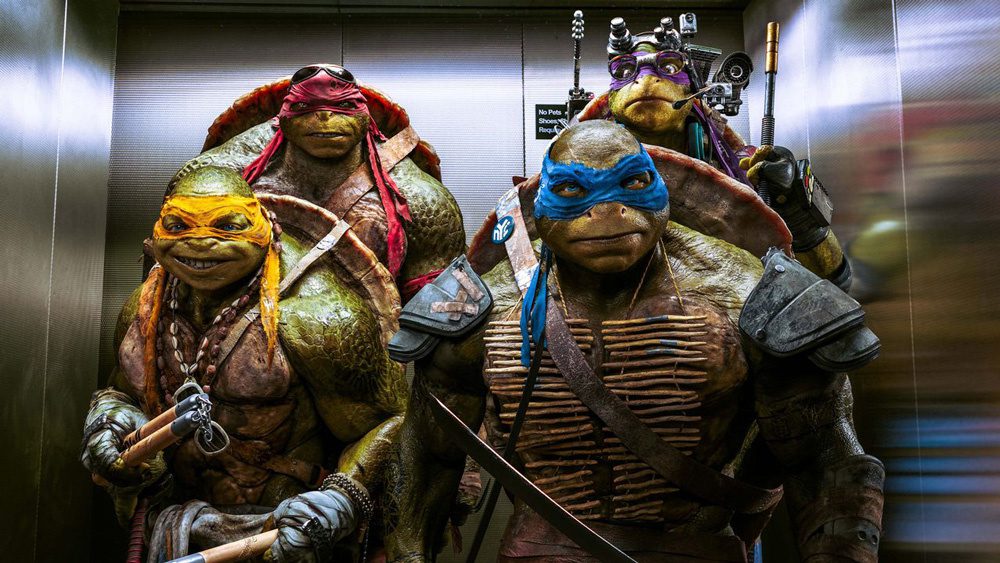 Whether you've read the comics, watched the shows or films, or wondered how a group of turtles trained in the art of ninjutsu, everybody has heard of the Teenage Mutant Ninja Turtles. They helped thousands of kids remember the names of some of the Italian Renaissance's most prolific artists and have been giving us decades of entertainment. Well, we're about to receive another installment of the gang! Colin and Casey Jost are writing a brand new Teenage Mutant Ninja Turtles movie for Paramount.
Paramount Isn't A New Home For The Teenage Mutant Ninja Turtles, But There Are Still New Additions
The last time we saw these turtles on screen was with Teenage Mutant Ninja Turtles: Out of the Shadows in 2016. The Dave Green-directed film was the sequel to the 2014 reboot series by Paramount Pictures. It was ultimately considered a failure at the box office thanks to its hefty $135 million budget. So, it took a few years to get anything else in the works.
This new film has been in the works since 2018. Though, Kevin Eastman, the co-creator of the franchise, claimed that the failures of the last two films were affecting the progress, adding that they wanted the next one to be "next-level type of stuff." Andrew Dodge (Bad Words) was initially attached to the script but has been replaced with Colin and Casey Jost.
Original TV series | Image via CBS
The Turtles Are Slowly Moving Towards The Big Screen Again
Colin is mostly known for his work writing and starring in Saturday Night Live and his work on the feature film Staten Island Summer. His brother has also experienced working in the comedy scene, writing for shows like Late Night with Jimmy Fallon and producing Impractical Jokers. We're hopeful that this means any future TMNT works will come with plenty of laughs.
Michael Bay, Andrew Form, Scott Mednick, Galen Walker, and Brad Fuller are also working on the project as producers. Plot details remain unknown, but it is expected to be a reboot rather than a sequel to the previous projects.
We're happy with this news. However, they're also not the only turtles to get excited about. While Colin and Casey are working on this film, Seth Rogen will be rebooting the characters in an animated film. There are plenty of on-screen reptiles in our future!
Readers, let us know your thoughts about the new Teenage Mutant Ninja Turtles movie coming from Paramount. And… do you have a favorite turtle? Let us know in the comments!
Featured image via Paramount Pictures.
Meghan Hale is the kind of movie lover that has a "must watch" that is a mile long... and growing. When she isn't talking about the latest film and television news she is writing one of her many in-process novels, screaming film trivia at anybody who will listen, and working as a mental health care professional. Follow her on Twitter @meghanrhale for some fun theories and live reactions to all things entertainment.
Leave a comment