New Blue Beetle Trailer To Be Released!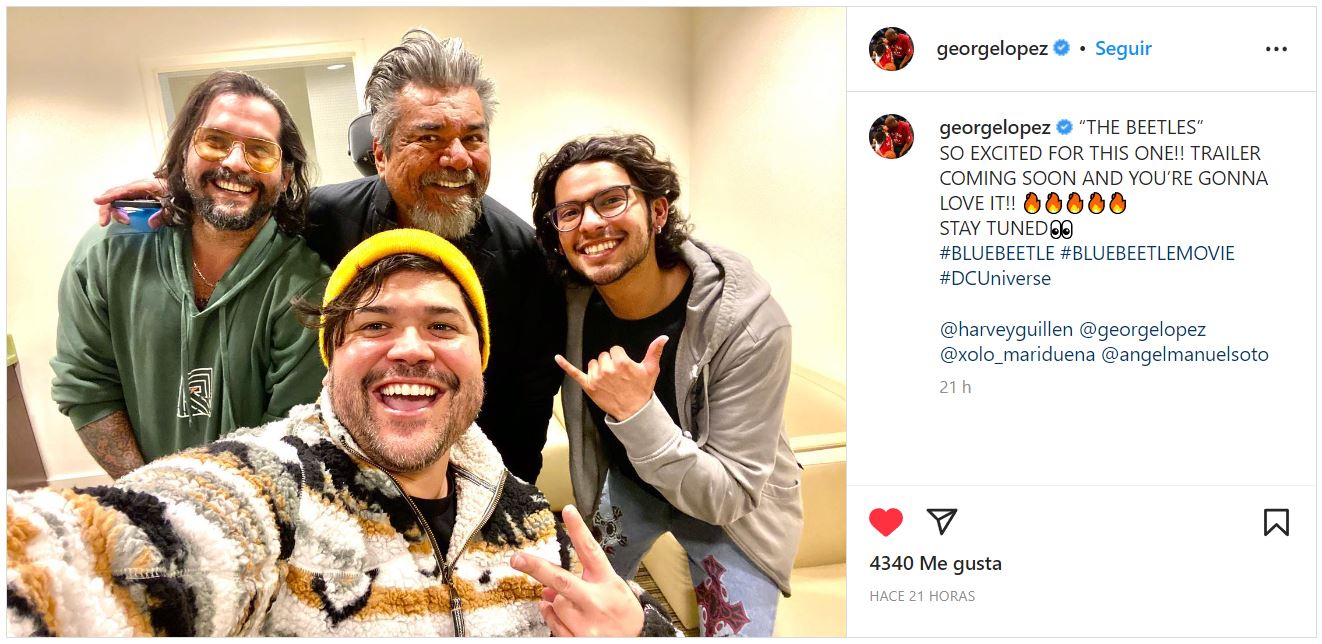 The old DCEU has only a few months before James Gunn, and Peter Safran's new storyline begins. However, a few films developed by the previous leadership still have yet to be released. Blue Beetle is one of these cases; we will soon have the trailer.
This superhero, who has a symbiosis with a space beetle, has survived a wave of cancellations. Unlike Shazam: Furyof the Gods and The Flash, this movie was in a low-profile mode, with little information until now. However, that is about to change.
New Blue Beetle Trailer is on the Way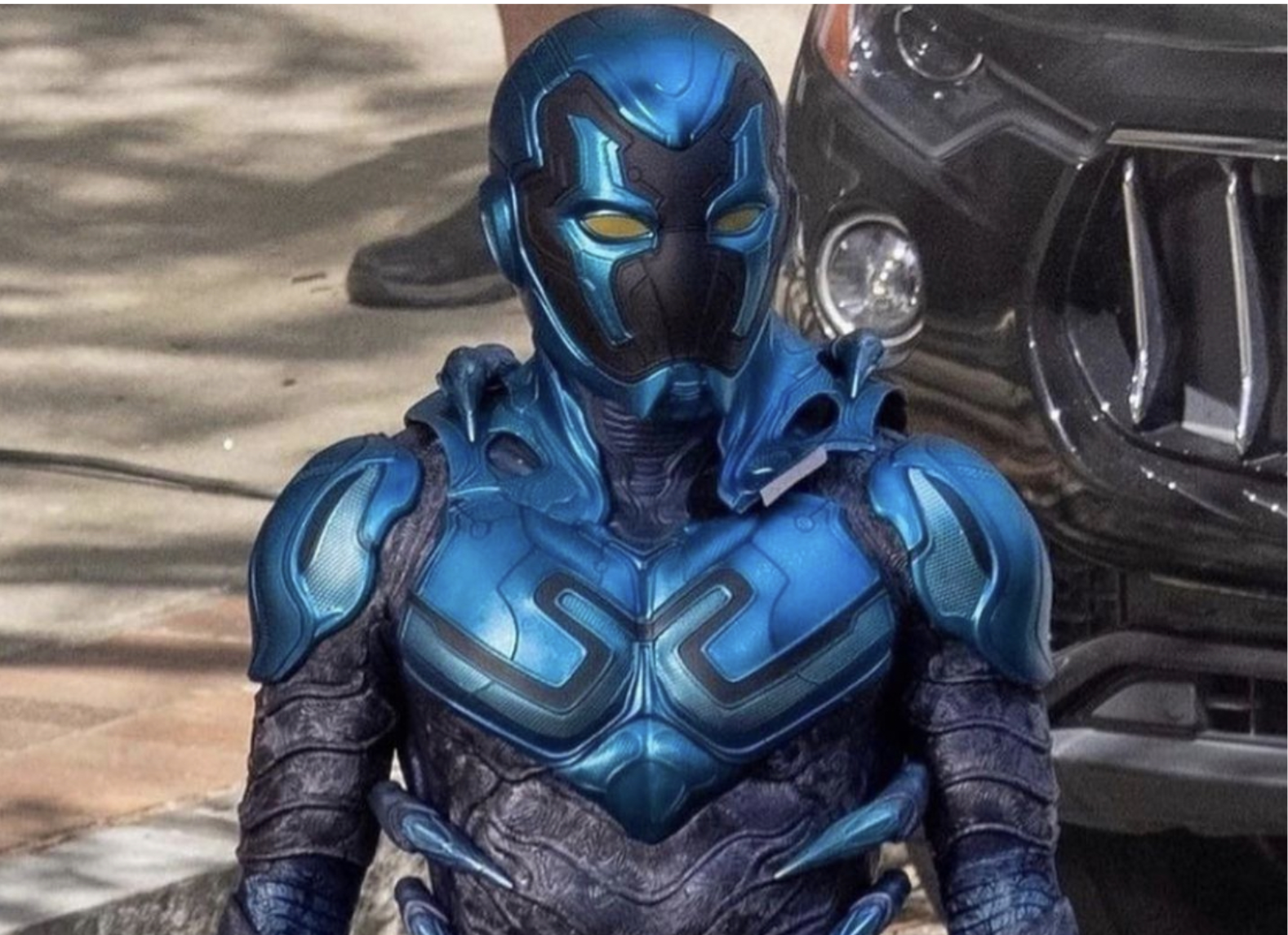 Image via Warner Bros.
As actor George Lopez noted on his Instagram account, a new DC´s Blue Beetle trailer is coming. The actor mentioned his excitement for this release, although he did not confirm when exactly it would be. This would be the first sample Warner Bros. gives about this character whose story we will know.
For some, the Blue Beetle trailer comes out a little late, considering that it could have been placed together with the movie Shazam: Fury of the Gods. This way, it could have boosted the latter and improved the result at the theatrical box office. However, it is likely that due to the reviews the film received, they did not risk anything and left it for another production with greater popularity.
One possibility is that it will be released together with the Mario movie. This character is one of everyone's favorite elements since adults and young people at some point played one of the video games of the most famous plumber in history. This assumption takes a lot of strength, considering comments from Hollywood leakers that indicate that the trailer will be released next month and this product will be released on April 5.
There are great expectations about this movie, especially after the disappointment for many that were Shazam 2. The comments in this part are positive since the first tests detected a great probability of success. 
Jaime Reyes Movie Additional Details
The trailer for DC's 'BLUE BEETLE' is "coming soon", according to George Lopez.

(Via: https://t.co/7JvRLKH5Pe) pic.twitter.com/LLGgQKxN54

— The Hollywood Handle (@hollywoodhandle) March 22, 2023
As for what we will see in the Blue Beetle trailer, it will tell the character's origin and how he acquires his alien powers. Some describe this superhero as a combination of Green Lantern and Iron Man due to the light he emits and the changing armor. As for its plot, we will see how the protagonist, played by Xolo Maridueña, is affected by an alien beetle.
If we consider the comics and the animated series, the character played by Xolo Maridueña will have two fights. The first one is with the group that wants to take over the space beetle to exploit its powers. Another is with the alien entity itself, similar to what happens with the character Venom in Marvel. Maybe the Blue Beetle trailer will give us some clues in this regard.
This fact may originate from a Batman cameo, although we don´t know which version, Ben Affleck, Michael Keaton or another actor. The Dark Knight discovers Blue Beetle in the comics and trains him to control his powers. An appearance at the end of this one is not far-fetched and may even be an introduction to The Flash movie, where both versions of the Bat will appear.
The cast that we will see in the Blue Beetle trailer is starring Xolo Maridueña. Besides him we have Harvey Guillen, Bruna Marquezine, Susan Sarandon, George Lopez, Belissa Escobedo, Raoul Trujillo and Damian Alcazar.
Ángel Manuel Soto produced the film, and Gareth Dunnet-Alcocer wrote the screenplay. Filming took place in Atlanta, and the film is expected to be in theaters on August 18, 2023.
Featured Image Geroge Lopez Instagram 
I am a circus aerialist influenced by Dick Grayson and Spider-Man. Fortunate to write about the characters that inspired me. I also have a Bachelor's degree in Political Science and a Master's degree in International Trade.
Leave a comment