Netflix Thinks That Greece Could Be the Next Popular Filming Location, and We Can See Why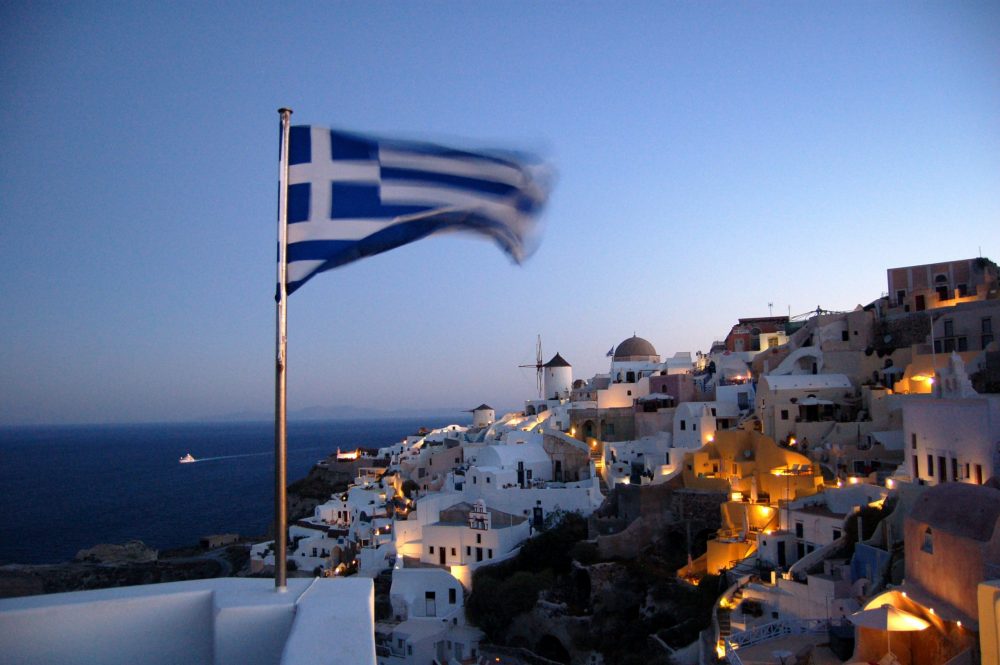 The locations that movies and television shows are filmed can become as a part of the content as anything else. In some cases, it can almost seem like its own unique character. Places like New York, London, and Rome are known for their popularity in film. Then some spots have us thinking about films the second we hear the city or country's name, like New Zealand and The Lord of the Rings. But are there places that have been underutilized until now? Netflix seems to think Greece will be the next big filming location, and we can see why.
Netflix Is Excited About Greece As A Filming Location
Greece is another city that we can picture just because of some of the films we've seen it featured in. Mamma Mia! tops the rankings of films associated with the beautiful European country. But despite the breathtaking views of both city and sea, Greece remains low on the list of the top filmed cities. In fact, a recent film analysis found that there were only 31 IMDb credits for films shot on location in Acropolis of Athens, which topped Greece's list of most filmed cities. This is in comparison to Central Park in Manhattan, with a whopping 532 IMDb appearances.
While Greece has been underutilized until now, some people are hoping to see a change. Netflix is one of them. In a recent discussion with the filmmakers behind Beckett, an upcoming Netflix film shot on location in Greece, there was nothing but praise for the city. The film stars John David Washington, who finds himself in a political conspiracy after a car accident in Greece. Take a look at the trailer (and the beautiful Greek scenery) below. It will premiere on Netflix on August 13th!
Nothing But Praise For The Potential Greece Holds
While we've seen Athens and other high-traffic cities in Greece on film, the director of Beckett intentionally shot scenes in cities that most audiences have never heard of. This includes Tsepevolo, a scenic mountain village. Even Washington himself praised this location, being sure to compliment the residents and even calling it one of his "favorite locations."
Netflix makes a lot of movies. In 2021 they've maintained their goal of releasing one per week. So, for the streamer to shoot a film entirely in Greece and come away with an abundantly positive experience bodes well for the future of filmmaking in the country. Could we see more views of its cities in the near future? We think so, and so do plenty of filmmakers. As many as 18 films made from studios worldwide are being filmed throughout the year, with at least some scenes in Greece.
There are lots to look forward to for those who love seeing the country on the big screen, including the upcoming and recently confirmed My Big Fat Greek Wedding 3. Do you agree with Netflix that Greece deserves to be the next biggest filming location? Drop your thoughts in the comments!
Featured image via Unsplash.
Meghan Hale is the kind of movie lover that has a "must watch" that is a mile long... and growing. When she isn't talking about the latest film and television news she is writing one of her many in-process novels, screaming film trivia at anybody who will listen, and working as a mental health care professional. Follow her on Twitter @meghanrhale for some fun theories and live reactions to all things entertainment.
Leave a comment