James Gunn Reveals A Stunning Design Of Nathan Fillion As Green Lantern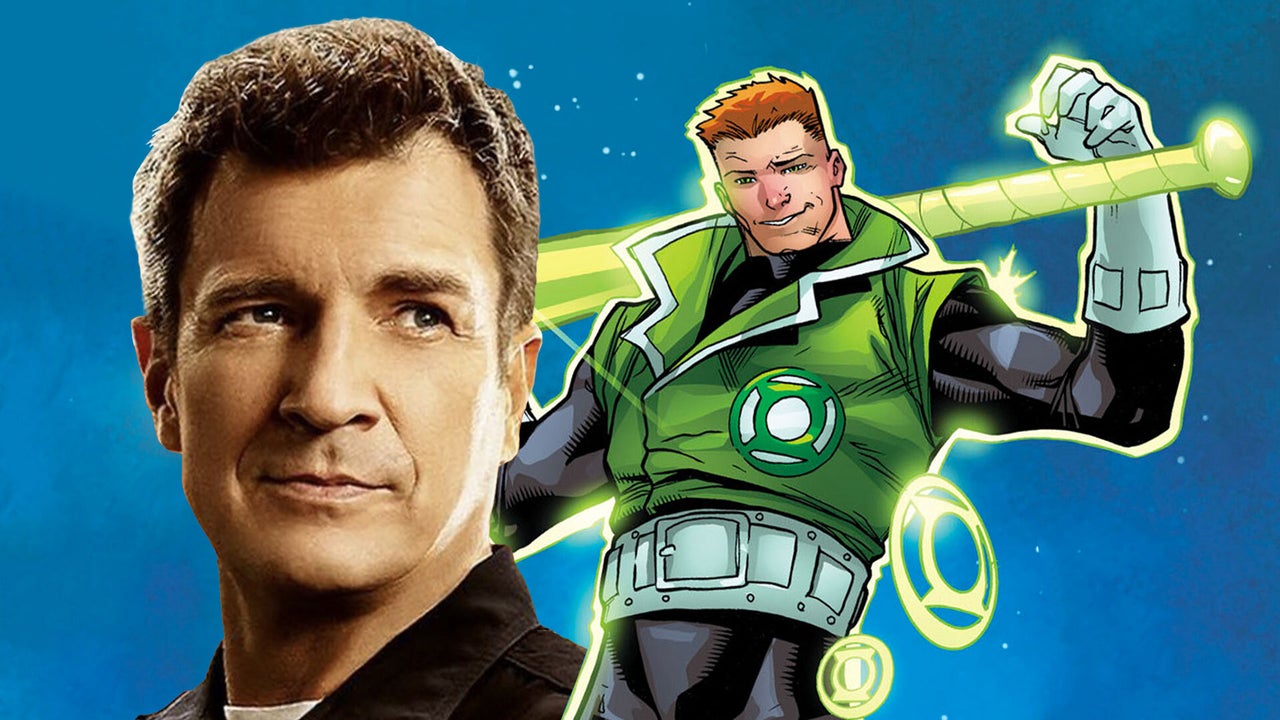 The DC Comics cinematic universe is in a time of transition. Warner Bros. will release the last film of the old directive, Aquaman 2, at the end of the year. After this will come James Gunn's new universe, starting with Superman: Legacy. Recently, the director shared an exciting glimpse of Nathan Fillion's design as Green Lantern, which has generated a lot of buzz among fans of the franchise.
The image, posted on James Gunn's social media, features Nathan Fillion sporting the iconic Green Lantern costume. The character's portrayal is impressive and has left fans excited about the possibility of seeing Fillion as one of DC Comics' most beloved heroes.
James Gunn Reveals A Stunning Design Of Nathan Fillion As Green Lantern
Image: @davi_a86
Nathan Fillion is an actor with a long history of involvement in comic book and superhero-related projects. Throughout his career, he has played characters in TV series such as Firefly and Castle and has also lent his voice to several characters in DC animated films such as The Suicide Squad: Hell to Pay. However, the possibility of seeing him as Green Lantern in Superman: Legacy has generated particular excitement among fans. Most believe that Fillion would be a perfect fit for the role.
Ryan Reynolds previously played Green Lantern character on the big screen in the 2011 film. Despite the film's mixed reviews, Green Lantern remains one of DC Comics' most iconic superheroes. The choice of Nathan Fillion to take on this role has sparked new expectations and speculation about how he might fit into the Superman: Legacy plot and the character's future in the DCEU.
James Gunn is a director known for his innovative approach and ability to bring characters to life on screen. He demonstrated this in his successful direction of Guardians of the Galaxy and his work on The Suicide Squad. His creative vision and experience in superhero films have further heightened the anticipation around Superman: Legacy. Also, the casting of Nathan Fillion as the Green Lantern.
Warner Bros. is keeping the details of Superman: Legacy largely under wraps. However, the exciting glimpse of Nathan Fillion's design as Green Lantern has made it clear that there is much to be discovered in the new DCEU. Fans eagerly await to learn more about this production and what surprises it has in store for them. The combination of a talented director, a charismatic actor and an iconic comic book character promises an exciting and adventure-filled movie experience for superhero fans.
Featured Image Via Warner Bros. / DC Comics 
I am a circus aerialist influenced by Dick Grayson and Spider-Man. Fortunate to write about the characters that inspired me. I also have a Bachelor's degree in Political Science and a Master's degree in International Trade.
Leave a comment