Mulan Set To Premiere On Disney+ And It's Sooner Than We Thought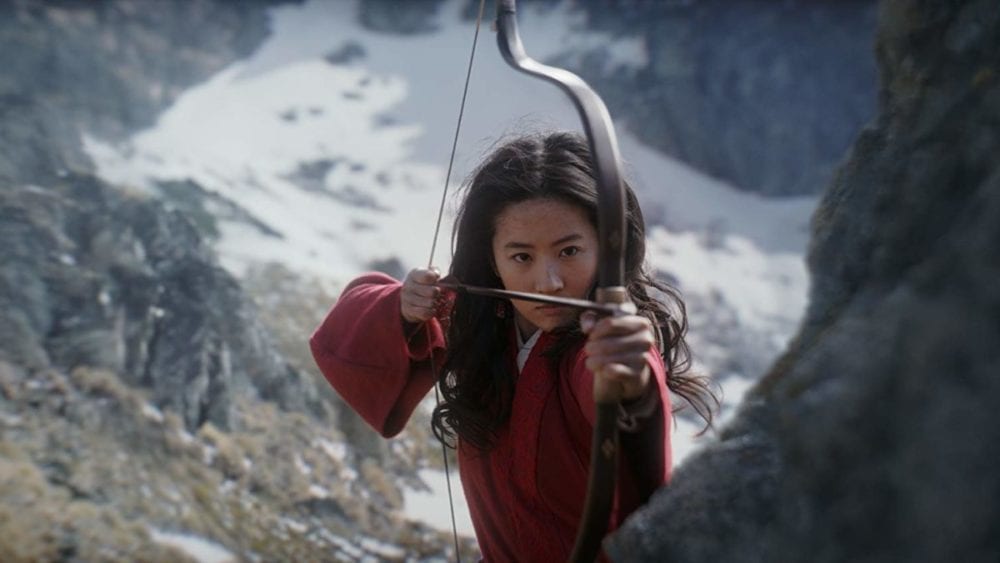 There has been no shortage of news when it comes to delaying or cancelling film premieres. The past months have been filled with eager fans left disappointed by the news of having to wait longer than anticipated for upcoming feature films. Mulan, the live-action remake of Disney's 1998 film, was initially supposed to release on March 27th, 2020. And honestly, we've lost count over how many months its been. Fortunately, fans won't have to wait long, as Mulan will premiere on Disney+ soon.
Mulan Will Have a Digital Premiere on Disney+
As with most Disney adaptations, Mulan has no small budget. While some smaller films decided to release straight to streaming, many fans didn't think it was a feasible option for a $200 million movie. So, we aren't surprised to hear that Disney+ will not make the Mulan premiere a free event for subscribers. The film will release on September 4th with a premiere access fee of $29.99.
The film will still have a theatrical release for countries who cannot access the premiere on Disney+.
Image via Disney
The decision to switch to a Disney+ release may not be a bad idea. With 60.5 million subscribers, the streaming service has held steady against other big competitors like Netflix. So, they can remain confident that the movie will be streamed. Hamilton has arguably been one of the services' largest releases, but Mulan is sure to rival that.
The $29.99 price tag came as a small surprise to me. As a solo-watcher, I can't justify spending that much on a single film. However, this is a perfect price for larger families who are closer to the target demographic. That price is a steal for people who would have easily spent more than $50 on tickets and popcorn alone! Also, this is not a "rental" like other home-release VOD titles. As long as you stay a Disney+ subscriber, you will "own" the film.
The Future Of Disney Releases?
The fan reaction to news of Mulan's Disney+ premiere has been mostly positive, especially on Twitter. Though, many fans are calling for a similar release strategy on Black Widow, right now we only have the final trailer to get excited about. It seems unlikely, as the CEO of Disney, Bob Chapek, explained that releasing Mulan on the streaming service is a "one-off" and not as a "new business windowing model."
Are you planning on streaming the premiere of Mulan when it comes to Disney+ on September 4th? Let us know your reactions to this release strategy in the comments below!
Featured image via Walt Disney Pictures.
Updated to reflect it's not a rental. 
Meghan Hale is the kind of movie lover that has a "must watch" that is a mile long... and growing. When she isn't talking about the latest film and television news she is writing one of her many in-process novels, screaming film trivia at anybody who will listen, and working as a mental health care professional. Follow her on Twitter @meghanrhale for some fun theories and live reactions to all things entertainment.
Leave a comment