The New Morbius Trailer Shows a New Love Between Marvel and Sony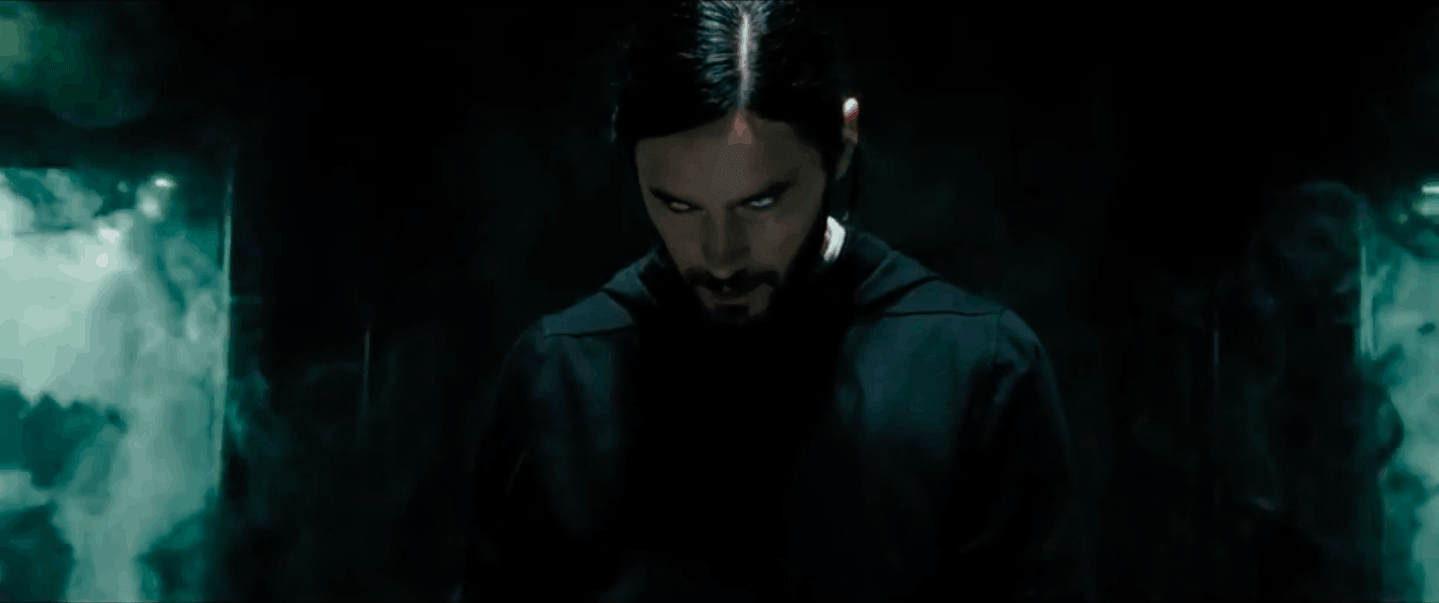 Not long ago, Sony announced that Spider-Man was out of the MCU, despite the billion-dollar success of Spider-Man: Far From Home. But, after a drunken conversation with Tom Holland, the two studios agreed that Spidey belonged in the MCU. However, the rest of the upcoming Sony Spider-Man projects—Venom 2, Morbius, and Black Cat and Silver Sable—it seemed that they would still be in a separate universe from Spider-Man itself. Well, today, the Morbius trailer indicates that Marvel and Sony are doubling down on their relationship in a big way.
The Big Surprise in the Morbius Trailer Stinger: Marvel and Sony did what now?
Is that… (Image via Screengrab)
Let's start with the obvious one. After the title card, like most movies, there's a stinger scene—one last thing, usually humorous or shocking, to make us need to watch the movie. Okay Morbius, you win. At the end of the trailer, we see Jared Leto's Morbius, a Sony Spider-Verse character, talking to Michael Keaton's Vulture, a Marvel Studios character. Not long ago, Marvel Studios' Kevin Feige mentioned that Spider-Man "happens to be the only hero with the superpower to cross cinematic universes, so as Sony continues to develop their own Spidey-verse you never know what surprises the future might hold." Well, now we know. Marvel Studios Spider-characters are mixing it up with Sony Spider-characters.
The Vulture isn't the Only Spider-Man Reference in the Morbius Trailer
In a blink-and-you'll-miss-it moment, we see an even more important MCU Spider-Man reference. Spray-painted on a back alley wall, we see:
Spidey isn't Spidey unless half the population hates him. (Image via Sony Pictures)
Now, Sony and Marvel could have easily had Vulture appear with a vague connection to the MCU, but this image from the Morbius trailer seals the deal—Morbius takes place in the MCU, even if it doesn't have the Marvel Studio banner. Now, this definitely doesn't mean we're going to see Venom or Morbius pop up in Thor: Love and Thunder.
However, there is that little movie coming out that is meant to be the launchpad of the next big Marvel Saga: Doctor  Strange in the Multiverse of Madness. Feige stated that "the next Doctor Strange film, for instance, features some new MCU characters that will be making their debut in that movie you won't expect or won't guess who it is, but we found a cool way to make it work because we want to make a particular type of movie there and there was a character we always wanted to do something with who will fit really well there."
It's possible, now, that a character like Morbius could make his MCU debut in Doctor Strange. That is, if Sony Pictures and Marvel Studios are game to share more than just the Spider-Man character. It's also possible that the Sony MCU will acknowledge the MCU proper but the MCU won't reciprocate, sort of how the early days of Marvel Television handled things.
If Morbius Breaks the Marvel and Sony Divide, Who Else Will?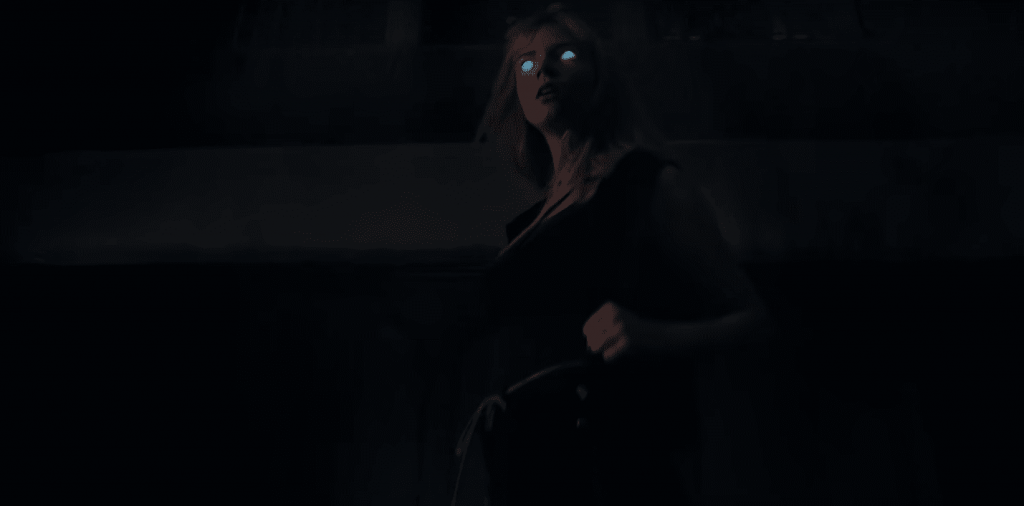 Maybe her? (Image via 20th Century Fox)
Obviously, anyone from the Spider-Verse is now fair game for the MCU, but there was also that little instance with the D23 newsletter "mistake." As our own Shah Shahid reported, the newsletter stated:
There's a seriously electrifying new addition to the Marvel Cinematic Universe, and it comes in the form of the latest from Twentieth Century Fox and Marvel Entertainment…

The New Mutants is an original horror thriller set in an isolated hospital, where a group of young mutants is being held for psychiatric monitoring.
Uh-huh. Now, was this an error or an accident? Shah's right that it takes years of planning to incorporate a movie into the MCU. However, Sony initially planned Morbius as outside the MCU—and it looks like a loose connection. Doctor Strange in the Multiverse of Madness has a few years before its release. New Mutants was postponed for a few years. And who is on the New Mutants? One of Marvel Comics' most important magic-based characters, Illyana Rasputin—Magik. It's speculation, of course, but if Sony and Marvel can bring Morbius into the MCU, it's not a big stretch to imagine Magik appearing in Doctor Strange.
Let's Get Back to that Morbius Trailer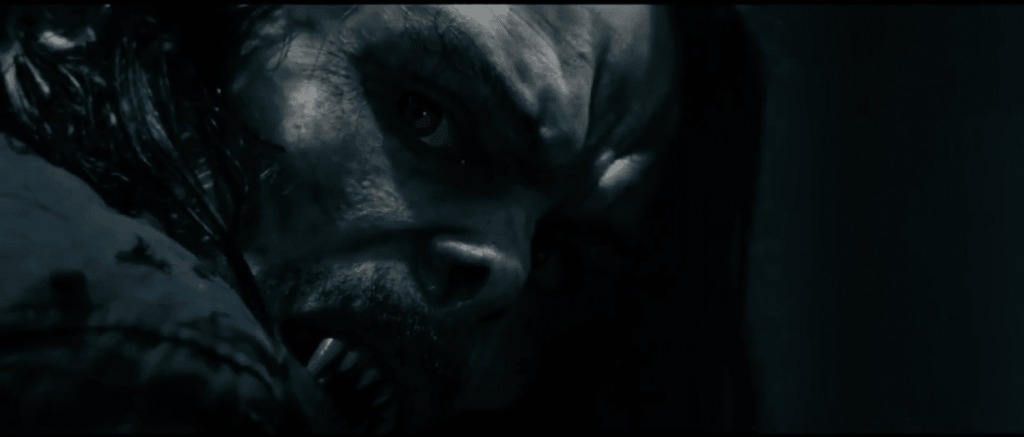 Leto does have beautiful eyes. (Image via Sony Pictures)
It's almost as if Sony was banking on everyone talking about the Marvel Cinematic Universe connections that we'd forget the Morbius trailer altogether. Well, we did not. There are some issues—it feels a lot like Venom. And did Morbius go full-on Nightcrawler from X2? Aside from that, it's a pretty good trailer. Not everyone was thrilled with Jared Leto's, but he's much more suited for Morbius than for Joker. Like most early trailers, we don't get a big action moment, but we establish the character well. And that creepy version of Beethoven's "Für Elise" also helps. The Morbius trailer an okay trailer that we reported on in a short post. The MCU connections turned it into the most important comic book news of the week.
Well played Sony, Marvel, and Morbius. Well played.
(Featured Image: Sony Pictures)
Roman Colombo finished his MFA in 2010 and now teaches writing and graphic novel literature at various Philadelphia colleges. His first novel, Trading Saints for Sinners, was published in 2014. He's currently working on his next novel and hoping to find an agent soon.
Leave a comment