Moon Knight Thor 4 Connection Possibly Revealed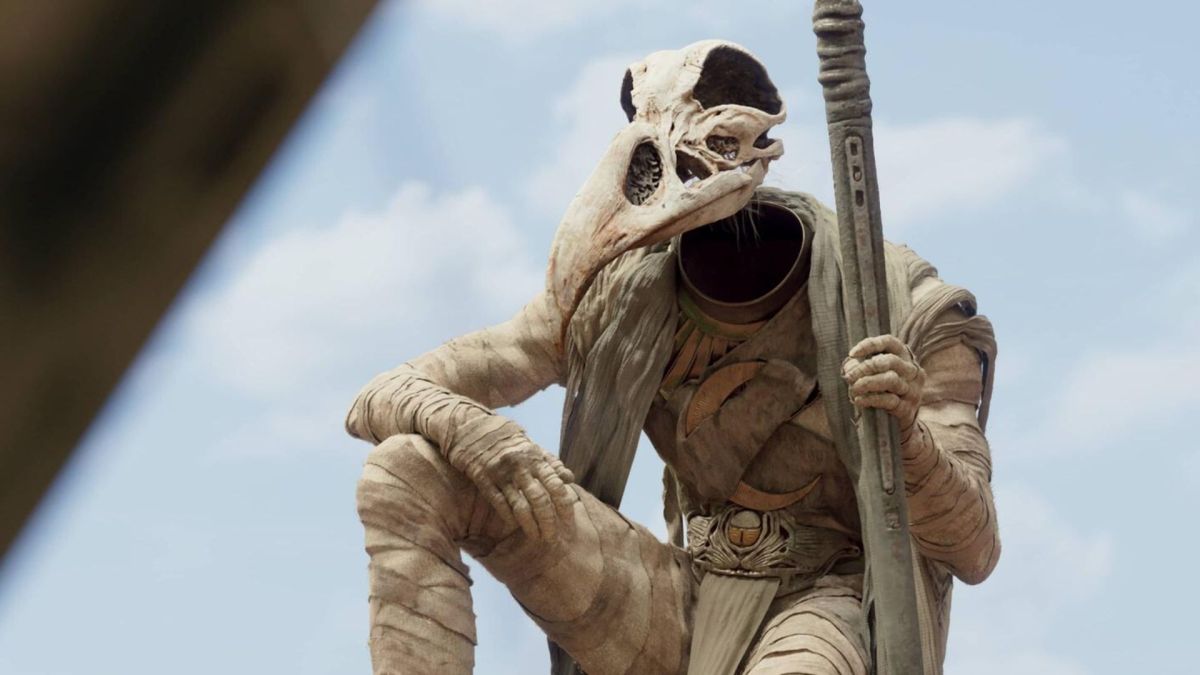 A rumor circulating in the Marvel Cinematic Universe is a possible connection between the show Moon Knight and the new Thor sequel. Moon Knight is almost ending, and the show's finale promises some big reveals, as we saw in the latest trailer. However, rumor has it that apparently, the final villain to appear in Moon Knight will also be in Thor: Love and Thunder.
We still can't confirm these rumors, but if true, Thor: Love and Thunder's villain Gorr the God Butcher, played by Christian Bale, will appear in Moon Knight's series finale. Although they were only rumors, in the beginning, this theory gains more strength every day. In a recent interview, Moon Knight's writer, Beau DeMayo, was asked about this theory. Although he did not clarify much, his way of expression made the fans think.
EXCLUSIVE: Will #MoonKnight's Khonshu get involved with Gorr's god-butchering in #ThorLoveAndThunder? #MCU writer @beau_demayo has addressed the potential connection:

"I don't know what they are doing in THOR… It's a question on my mind…" Full quote: https://t.co/XLNg4J1akR pic.twitter.com/nUmAhWdo8P

— MCU – The Direct (@MCU_Direct) April 27, 2022
A possible crossover is on the table with the end of the series and the movie's premiere. We must remember that Marvel Studios and Disney connect all the stories surrounding the MCU. We saw in the past how the shows WandaVision and Loki opened the doors for the multiverse, and now Spider-Man: No Way Home and Dr. Strange in the Multiverse of Madness will take us further in it.
Possible Tie-In Revealed
Generally, rumors stemming from Marvel movies and shows are usually accurate. The Moon Knight Thor 4 possible connection rumor has been going strong in various circles of the Marvel world and social media. Everything seems to indicate that we will discover a connection to Thor's story in the last episode of Moon Knight.
It's still unclear whether the connection will be through Konshu or Christian Bale's Gorr the God Butcher, but fans are already creating theories to help connect the dots. All of this opens up possibilities of bringing together several characters from the Marvel world through a villain they would have in common.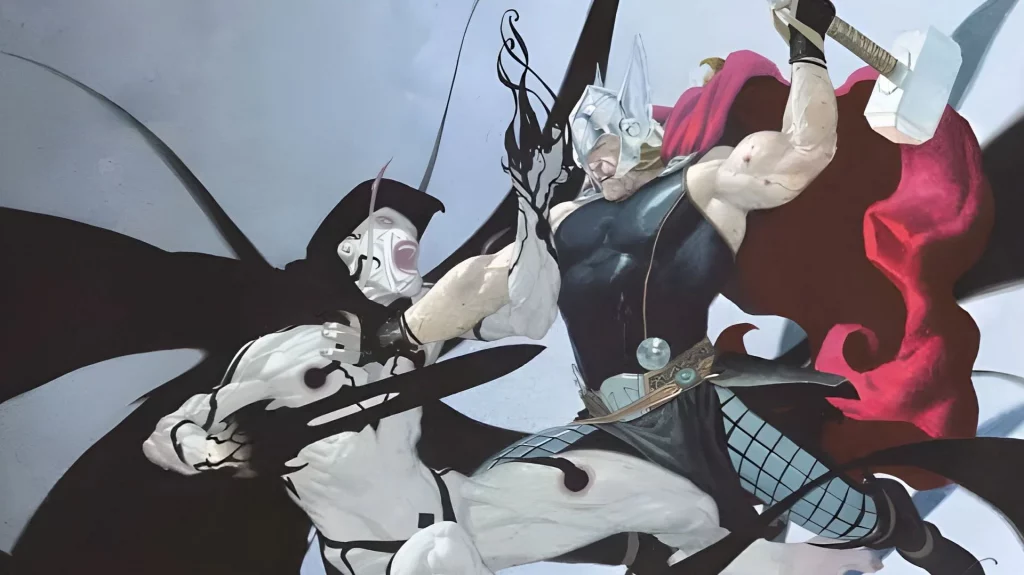 Image via Marvel Comics
Beau DeMayo, Moon Knight's writer, addressed these rumors during a recent interview. DeMayo was asked about the possibility of having Gorr the God Butcher end Konshu and release Marc Spector from his pact. He neither denied nor affirmed the rumors, stressing that he had no idea what the screenwriters of Thor 4 had written. He also commented that we would have to wait to see if there would be a crossover between both worlds.
Part of the Moon Knight writer's statements was the following:
"You know, I don't know what they are doing in . My honest answer is 'I don't know '… You do have to wonder. I'm really excited to see it. You know, it's a question on my mind. I'm like curious when I see Thor, like, 'Is there going to be something? Is there not?' That's kind of like—well, that's the thing at Marvel when you're writing for them is that they're very, very creatively collaborative, but you are kind of in your silo, your show."
Thor: Love and Thunder Premiere Approaching
Thor: Love and Thunder's premiere is approaching. The film is already making a lot of buzz for the movie's plot. From the trailers and images of this production, we can see Jane with the powers of the god of thunder. We must remember that in this story, the powers pass from Thor to Jane at some point.
Image via Gage Skidmore
The premiere of this film is announced for this year, for July 8 to be exact. Natalie Portman will be in charge of becoming the new Thor, while Christian Bale will bring Gorr the God Butcher to life. With this release date and having the series finale for Moon Knight coming soon, Disney may have time to add new elements in the post-credits scene.
Thor: Love and Thunder promises everything: action, romance, suspense, and, knowing the Norse god, a bit of comedy. We will have to wait for its release to determine if it will relate to any other Marvel production besides Guardians of the Galaxy.
As the saying goes, "Every new beginning comes from some other beginning's end." It may be the case where the end of Moon Knight will show us the beginning of the new Thor sequel. Moon Knight's final episode will air on May 4, and Thor: Love and Thunder on July 8. 
Tell us in the comments your theory about the Moon Knight Thor 4 possible connection.
Featured Image via Disney
Leave a comment