Moana Live Action in Works: The Rock & Auli'i Cravalho Return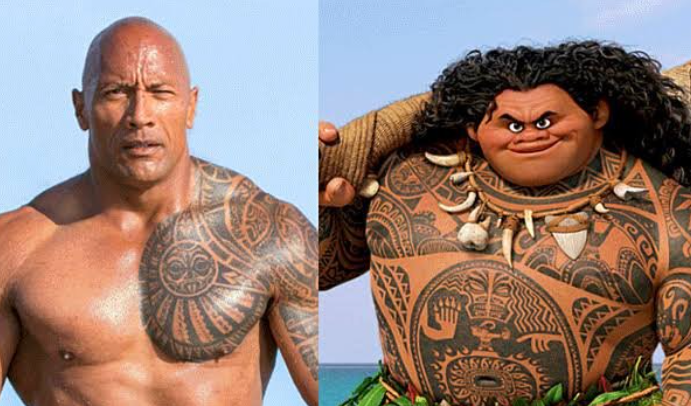 Oh, how far I'll go to see the Moana live action! Just 7 years after the release of Disney's animated movie Moana, the news about the Moana live action is traveling fast! Despite the fact that the live action is most likely arriving in 2025, read on to find out what we know so far. 
Moana Live Action: Everything we Know so Far
It's official! Moana live action movie is in the works by Disney. Just a couple of days ago, on Monday, Disney's chief executive held an important meeting. Apart from announcing the movie adaptation, Bob Iger left it to the one and only The Rock to make the official announcement.
Hence, in the official announcement video, the Rock gave us several important insights about the Moana live action. Firstly, Dwayne The Rock Johnson is officially returning as Maui, one of the main characters. 
In addition to The Rock, we still don't have a lot of information about the cast. However, we do know that Auli'i Cravalho, the voice actress behind Moana, will sit in the chair of the executive producer. 
"Moana has had such a profound impact on how we think of Disney princesses. Moana's strength and perseverance are inspiring—to audiences around the world, to me, and to everyone who helped bring her to life. I'm looking forward to sharing her story in a whole new way", explained Auli'i in an Instagram post. 
View this post on Instagram
Moana Cast & Release Date 
As for the release date for the Moana live action, our speculations are for 2025. This is due to many factors. Firstly, the project is in the early stages still and did not even do the proper casting. 
Moreover, just like other Disney live-action remakes so far, this one will also contain several CGI elements, such as creatures and effects. For example, Pua the piggy and Heihei the chick need to come to life!
Now, the cast is yet to be determined. However, we do know that The Rock is returning. He also made a very sweet announcement. The Rock explained how passionate and emotional he is when it comes to playing Maui. Namely, the character was initially created to honor his late grandfather High Chief Peter Maivia. 
"I'm deeply humbled and overcome with gratitude to bring the beautiful story of Moana to the live-action big screen. This story is my culture, and this story is emblematic of our people's grace and warrior strength. When I bring Maui to life, I'm doing it in the spirit of my grandfather" Dwayne The Rock Johnson about Moana Live Action
Obsessed with anime, all-things magical, collecting rare editions and funko pops, Natalija is a young writer who strives to read every comic and manga out there!
Leave a comment