Mission Impossible 7 The Final Trailer Will Leave You Breathless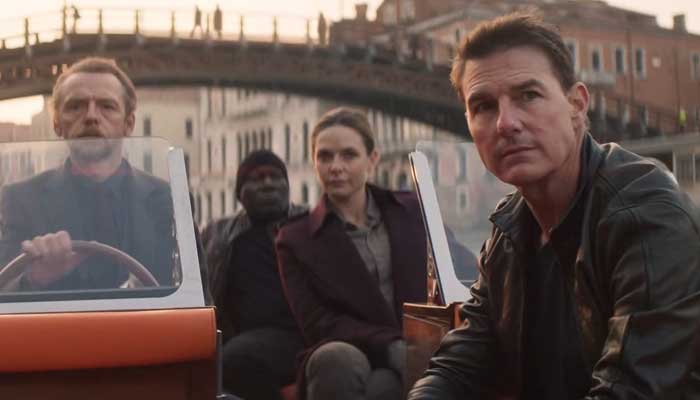 Tom Cruise's final Mission Impossible 7 crusade is near, and the latest trailer comes with new stunts, thrills and old acquaintances. Our protagonist will have to make tough choices to achieve his goals. His enemies consider Ethan Hunt's death sentence a done deal, although we already know he's a tough guy to kill.
A few weeks before its release, Paramount gave us a new trailer for Mission Impossible 7, which shows new scenes from the movie. In the footage, we see Hunt facing difficult situations. In addition to the allies and enemies, we will see on screen this time.
What Brings Us the New Mission Impossible 7 Trailer
In the latest Mission Impossible 7 trailer, we see how Ethan Hunt accepts a mission. However, this task relates to some elements of his past, both characters and facts that the spy hid until now, and that will significantly impact his life. We also see how one of the MI6 agents comments that the war is approaching and that the truth is of little importance now.
In one of the scenes, Hunt meets with a character from his past who seems to be a person of high economic power, armament and incredible intelligence. In the trailer of Mission Impossible 7, we see how he warns the spy that everything is written and that what he planned will happen and nothing he does will prevent it. Cruise's character responded that something in his destiny was to eliminate him once and for all. This interaction involves a confrontation of what will be the villain of this final sequel. 
The trailer is full of stunts and danger scenes starring Tom Cruise himself. One of the characteristics of this saga is that the actor does not use stunt performers. The first of the stunts is a fight on top of a moving train, in which we see how Cruise's character has to duck at the last moment while his enemy is thrown into the void.
Another shocking scene in the Mission Impossible 7 trailer is when Hunt is thrown off a cliff on a motorcycle. This is one of the most daring scenes in movie history so far. Tom Cruise himself and the production team had promised it. They also released a making off of the process of creating this scene that we leave you below. 
What Do we Know About Ethan Hunt's New Adventure?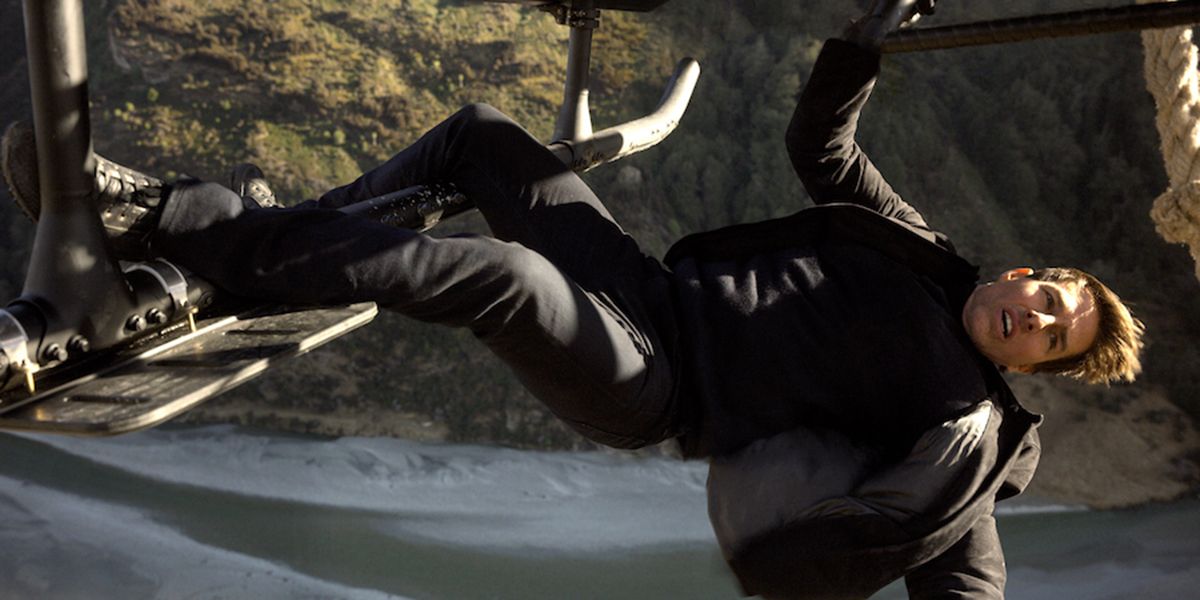 Image: Paramount Picures
The first detail of Ethan Hunt's new adventure is that it will be divided into two parts. As we saw in the Mission Impossible 7 trailer, the first will hit theaters on July 12, 2023. If everything goes well, Paramount plans to release the second part is planned for June 28, 2024.
As for the plot, the spy will have to save the world (again), this time from a possible former partner of Hunt, who betrayed him in the past. We deduce this because he calls him a friend or my brother, showing signs of camaraderie.
As we saw in the Mission Impossible 7 trailer, this movie promises action scenes. We will see chases in the streets of London, crossing deserts, fighting inside a train, and even causing it to dangle off a cliff as the two sides fight.
The cast includes Tom Cruise as Ethan Hunt and Ving Rhames as the spy's computer ally Luther Stickell. Also in the cast are Hayley Atwell as Grace, Vanessa Kirby as Alanna Mitsopolis, Rebecca Ferguson as Ilsa Faust, Simon Pegg as Benji Dunn, Holt McCallany as Bernstein and Pom Klementieff Morales character.
The direction was in charge of Christopher McQuarrie, who guided the 2 previous productions of the franchise. Among these, we will mention Mission Impossible Rogue Nation of 2015 and Mission Impossible Fallout, released in 2018.  
Featured Image Via Paramount 
I am a circus aerialist influenced by Dick Grayson and Spider-Man. Fortunate to write about the characters that inspired me. I also have a Bachelor's degree in Political Science and a Master's degree in International Trade.
Leave a comment