It's Official: Michael Keaton Is Definitely Coming Back As Batman In The Flash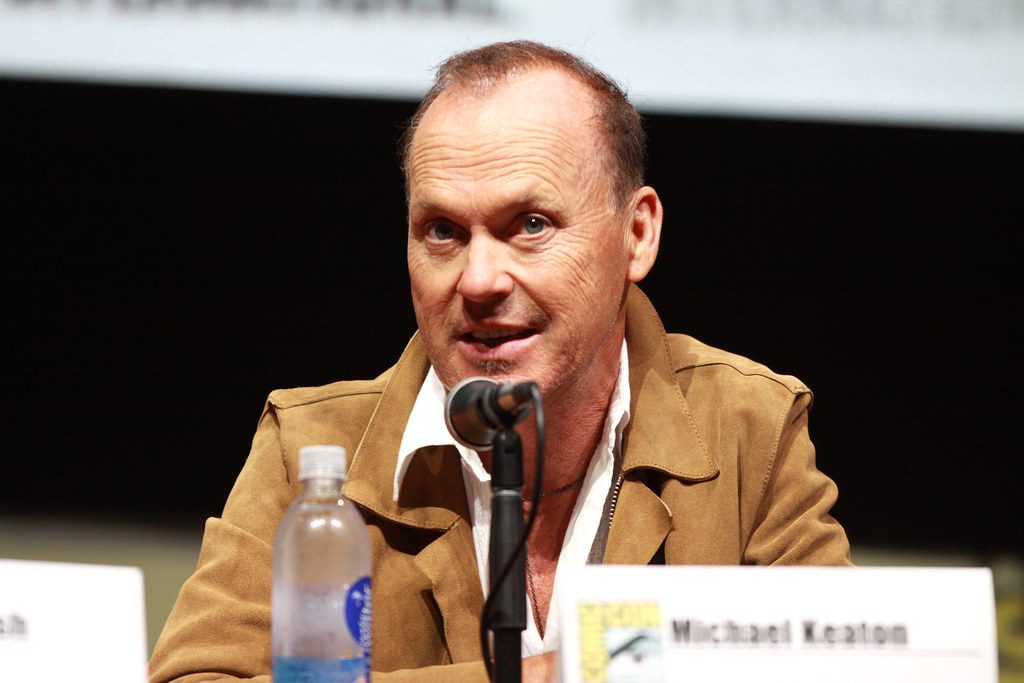 The majority of our Batman-focused discussions in recent years have revolved around some of the "newer" actors to take on the role. Notably, this has included Ben Affleck, a.k.a. Batfleck, Robert Pattinson, and Christian Bale. And yes, we know that it's been about sixteen years since Bale took on the role, but you know who has been out of the bat game for even longer? Michael Keaton. So, when rumors started swirling that he may glide back into the role, we were skeptical (and excited.) Finally, new news has come out that Michael Keaton will definitely be back as Batman in DC's upcoming The Flash film, and we're more than ready. But is Keaton?
We Finally Have Confirmation that Michael Keaton Will Be Back As Batman in The Flash
As mentioned, news started circulating last year that hinted at Michael Keaton jumping back in the suit. We already have various actors playing the role, so his appearance doesn't necessarily mean that we're pushing out the new (Pattinson) in favor of the vintage (Keaton.) Instead, theories predict that his role could relate to the multiverse. DC Films has been inching closer and closer to the multiverse for years, and this may finally be the big one to make the biggest splash.
Many excited fans had their expectations shattered when Keaton expressed uncertainty about playing the role. Unexpectedly, his nerves weren't about playing such a historical character like he first did in Tim Burton's Batman. Instead, he was justifiably worried about COVID-19. Filming during a global pandemic is tough, and Batman actors of all people have reason to fear, especially after Robert Pattinson tested positive on set last year.
Fortunately, the actor was able to be convinced of the safety of this set. His talent agency, ICM Partners, has confirmed that he is fulfilling the role. This news comes shortly after learning that the film has begun production in London. This means that we have some time to wait before seeing Keaton back in black, but we're well on our way.
Image via Warner Bros.
So What Is Keaton Coming Back For?
The film that Michael Keaton will be returning to play the role of Batman in is The Flash. This long-awaited movie in the DCEU will star Ezra Miller in the titular role. Rather than tell an origin story, the film will take over the Flashpoint storyline featured in comics beginning in 2011. This story includes elements of time travel and plenty of intensity. Considering how bonkers "messing with the timeline" stories can end up, we're not surprised to see Keaton coming back.
Image via Warner Bros.
Andy Muschietti is directing the project. Muschietti, most recently known for taking on the It franchise revival, is known for his blending of comical and downright creepy elements. We're excited to see how he takes on this film!
The Flash debuts in theaters on November 4, 2022
Readers, how do you feel knowing that Michael Keaton is officially coming back as Batman in The Flash? Now that it's official, we're finally ready to admit how excited we are.
Featured image via Gage Skidmore on Flickr.
Meghan Hale is the kind of movie lover that has a "must watch" that is a mile long... and growing. When she isn't talking about the latest film and television news she is writing one of her many in-process novels, screaming film trivia at anybody who will listen, and working as a mental health care professional. Follow her on Twitter @meghanrhale for some fun theories and live reactions to all things entertainment.
Leave a comment