MCU's Blade Director Unveils Creative Approach For The Upcoming Movie
Director Elegance Bratton said he feels connected with the lead character of MCU's Blade.
Director Elegance Bratton finally detailed the creative approaches to MCU's Blade. He also further elaborates on his personal connection with the project. With his directorial debut of the movie The Inspection, which has already premiered in theaters and gained acclaim from viewers, Bratton is indeed a budding director set to achieve more feathers on his cap. The Inspection is all about the laborious journey of Ellis French in the Marine Corp. boot camp. He finds unexpected strength, camaraderie, and support in the military training camp. This is despite his mother rejecting him because of coming out as a homosexual. 
Now that Bratton is becoming popular because of his potential, rumors have begun spreading that he will replace Bassam Tariq in directing MCU's Blade. 
The Potentials of MCU's Blade With A Fresh Take
In an exclusive interview with Screen Rant, Bratton explains the humor he wants to inject in his take on MCU's Blade, along with his connection to the movie. Working with Mahershala Ali also interests Bratton to "make a really fun action movie."
Asked how he would approach the character for MCU's Blade with the elements of storytelling, Bratton had this to say:
Well, I think yes for sure. I'm very much interested in a contemplative and thoughtful camera approach when it comes to filming Black actors. I think a lot of times we observe and dissect difference in cinema rather than spend time. So, I think I would want to kind of spend that time to bring Blade into a more recognizably human place. Secondarily Blade's story is very much my story. This is a young Black man, abandoned by his mom and I would really want to explore that. And I guess the last thing is Blade, as a Black man, if you go to a barber shop the conspiracy theories around Whiteness, Blackness, immortality all sorts of things are kind of swirling around.

So, in that kind of Marvel-esque humor, I would want to bring some of that barber shop humor into it because I've been in conversations about Blade with 5 percenters and Black Israelites, and kind of all these…I think Blade kind of as a mythological character exists in a lot of different parts of the American consciousness that I would love to poke around in and provoke with. But ultimately, it's an action movie. It's fun. Vampires are sexy and fun and I want to make a really fun action film. And the fact that Mahershala is playing Blade, he's one of the best actors on God's green Earth, and I like working with great actors.
Bratton's words reveal how personal would be his take on MCU's Blade. It'll be interesting to watch how his visions would be applied to the genre of this Marvel character. More so, showing the backstory of Blade with this amount of emotion and consideration would be a pivotal take on this version of Blade. And with Mahershala Ali playing the titular role, the film is already one of the most anticipated films for MCU Phase 5 and Phase 6.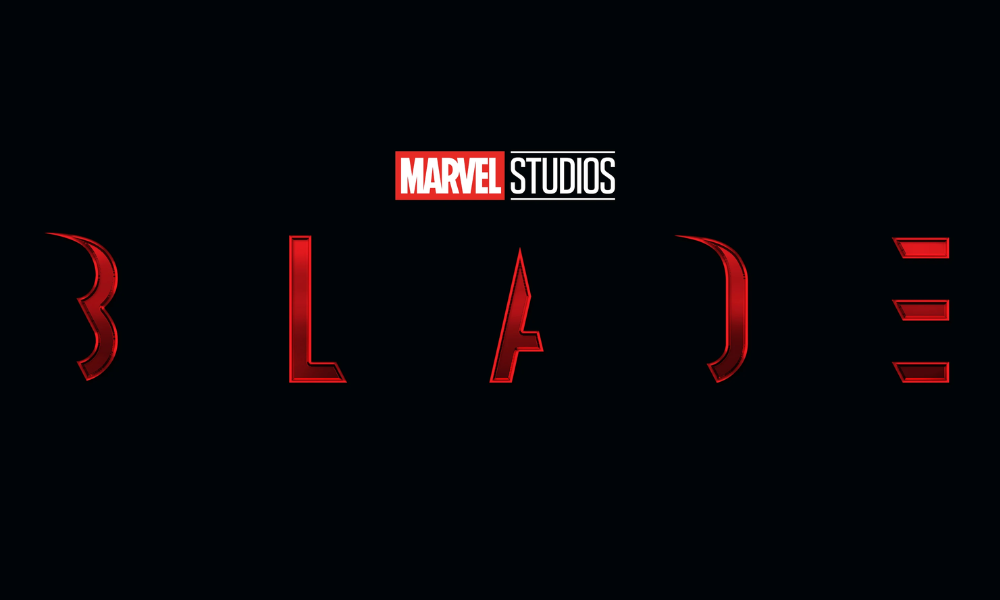 Image: Marvel Studios
What To Look Forward In The New Blade Film
If Bratton finally takes over the creation of MCU's Blade, viewers should expect a multi-layered approach for the character. There are so many elements in this version of Blade that fans might see. One of these is that the character might be a mythological creature. This might not be a long shot, given the characters and themes present in the story. 
A darker take on the movie is also being considered, with Werewolf By Night at the forefront of the recent Marvel specials. Viewers might expect a horror element in MCU's Blade. In the comics and previous versions of Blade, the character often deals with the supernatural.  
Hints from the recent film The Inspection provide clues as to where MCU's Blade will be taken if Bratton is on board. Until then, fans will just have to sit back, relax, and wait and see what will happen. 
In the meantime, while MCU's Blade is still in the works, catch Werewolf By Night streaming on Disney+
Paul is many things. He's a fan of anime, superheroes, and everything in between. He dedicates his downtime to annoying the heck out of his cats and dog.
Leave a comment