A Matthew Vaughn Kick-Ass Reboot Is Coming Soon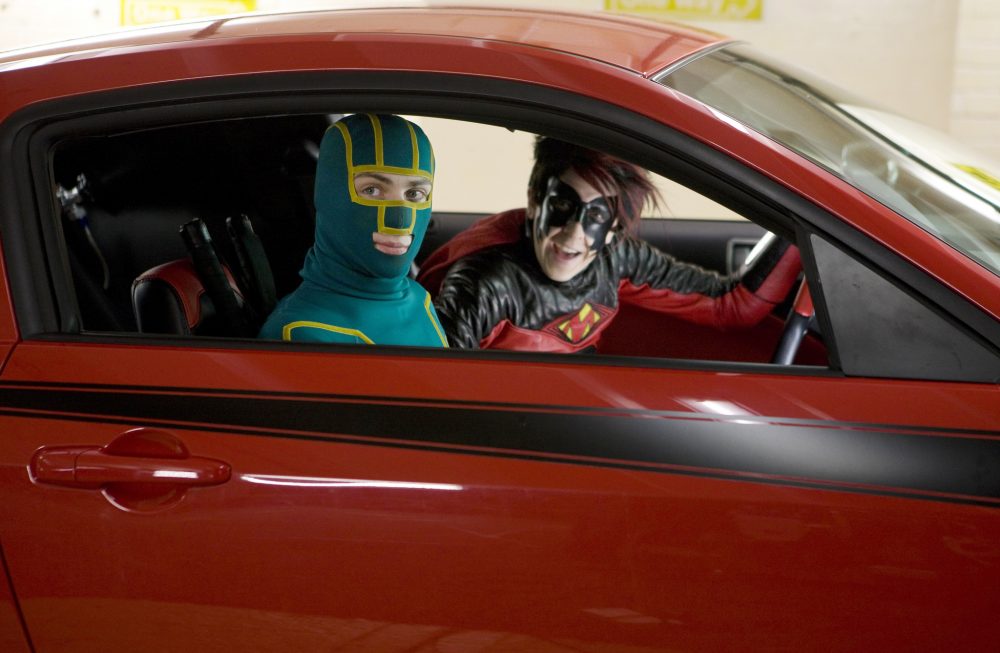 Superhero films are everywhere these days. There are no shortages of innovative ideas, and they've crossed over with every subgenre imaginable. But before there were massive cinematic universes, some of these heroic themes were approached with hesitation. 2010 brought a darker, grittier, more controversial hero film to the big screen with Kick-Ass. A sequel followed shortly afterward, and then they disappeared into the void and earned their cult following status. Finally, years later, a Matthew Vaughn Kick-Ass reboot is coming. And it's going to be nuts.
The Matthew Vaughn Kick-Ass Reboot We All Need
Produced by Marv Films and Plan B Entertainment, Kick-Ass follows awkward teenager Dave Lizewski (played by Aaron Taylor-Johnson.) He dreams of becoming like the heroes he reads about in comic books and takes these aspirations a little too far. Fortunately (and at times, unfortunately), he is not the only one with big aspirations. After coming across a Big Daddy-Daughter duo (played by the wild Nicolas Cage and fearless Chloë Grace Moretz), Lizewski becomes tangled in a web of crime and danger.
The film had no shortage of curse words, especially coming from then-13-year-old Grace Moretz's Hit-Girl. The child profanity and increasing violence (especially in the 2013 sequel) inspired outrage by audiences worldwide. The film remained a modest box office success despite the controversies, bringing in $96.2 million worldwide. Kick-Ass 2 was more of a disappointment, scraping by with $60 million.
Image via Lionsgate.
Despite Kick-Ass, Superhero Movies Kept Making More
Years after Kick-Ass, Deadpool arrived to find incredible success. The film earned more than $782 million at the box office! Folks loved a more raunchy superhero movie that didn't have a forced family fun vibe that is often felt with the money-making Marvel Cinematic Universe But wasn't it doing many of the same things that Kick-Ass did only six years earlier?
Now that we're a million superhero movies richer and the world is happy to watch just about anything inspired by comic books, a Matthew Vaughn Kick-Ass reboot is in the works. The director of the first film is currently promoting his latest movie, The King's Man, and has been taking questions about his earlier works.
In an interview with Collider, the director was excited to share that a "big reboot of Kick-Ass" is coming in two years. Adding to the news, he shares:
It's so f*ing nuts that I can't talk about it. But we've got that ready to go. All the rights revert back in two years and then we're going to reboot it where people will be like, he is insane.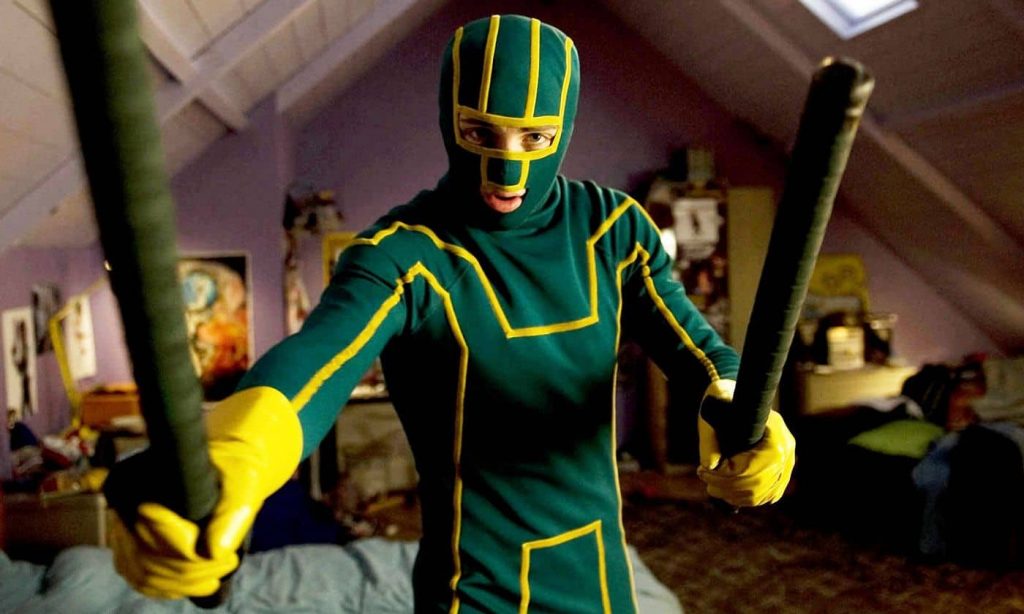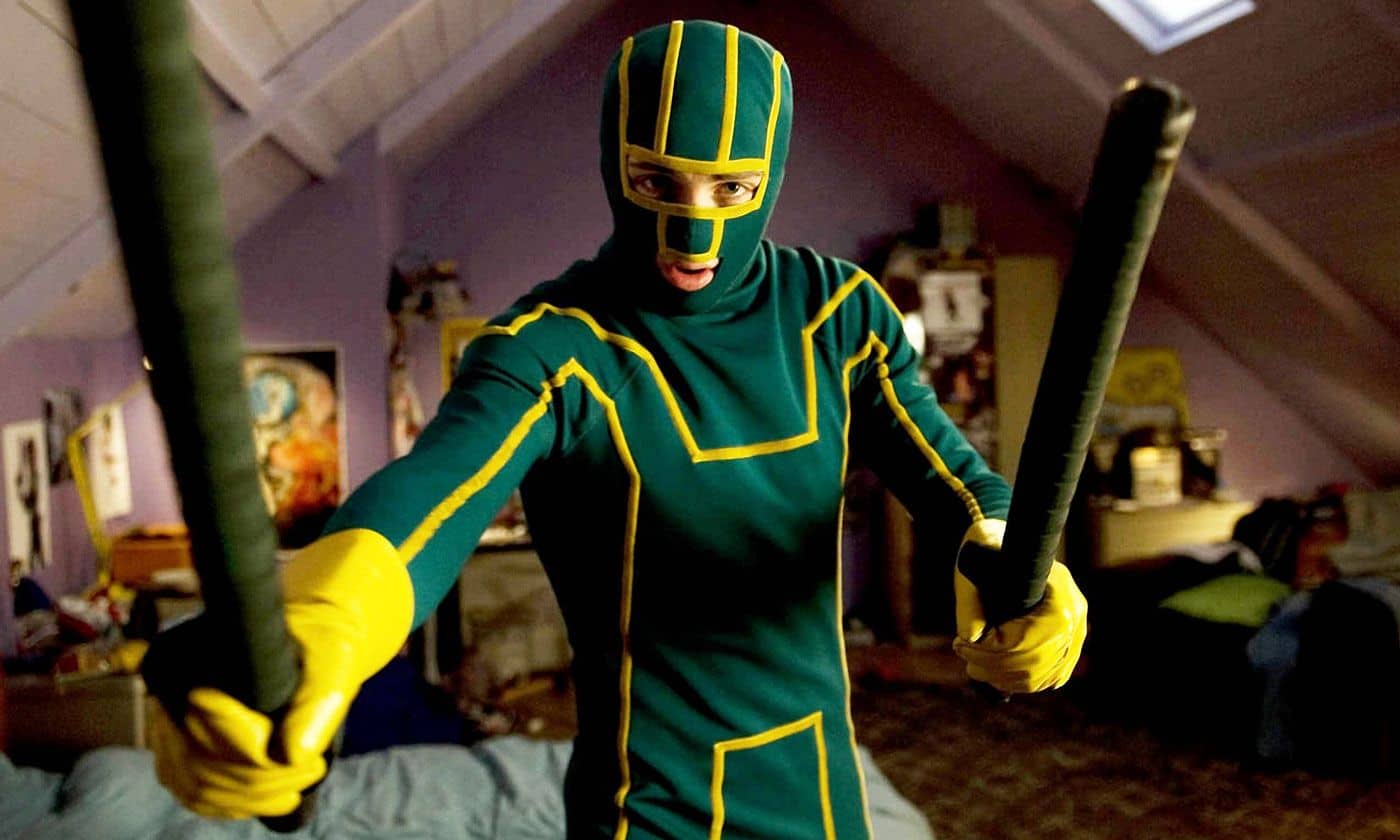 Image via Lionsgate.
What The Matthew Vaughn Kick-Ass Reboot Could Become
The time has passed for Kick-Ass 3 to release to success. So, it only makes sense to completely reboot the franchise once the rights return to competent hands. Audiences are used to the grittier side of heroes and villains, and it seems unlikely that anything will be off the table.
Vaughn reveals that they need a "very brave actor or actress" to play the hero this time around, which doesn't rule out the idea of a female Kick-Ass. As long as we still have Hit-Girl, we're fine with the gender-swap of the hero. However, Vaughn also claims that it's "not what anyone could be imagining." It's anyone's guess what the future could become!
Kick-Ass #4. Image via Icon Comics/Marvel.
The Kick-Ass reboot will be on its way after 2023.
Readers, we want to hear your wildest hopes for the Matthew Vaughn Kick-Ass reboot. What would make the movie better than its 2010 version? Drop your ideas in the comments below.
Featured image via Lionsgate.
Meghan Hale is the kind of movie lover that has a "must watch" that is a mile long... and growing. When she isn't talking about the latest film and television news she is writing one of her many in-process novels, screaming film trivia at anybody who will listen, and working as a mental health care professional. Follow her on Twitter @meghanrhale for some fun theories and live reactions to all things entertainment.
Leave a comment