Marvel Studios Has Every Detail Laid Out For Talokan in Black Panther 2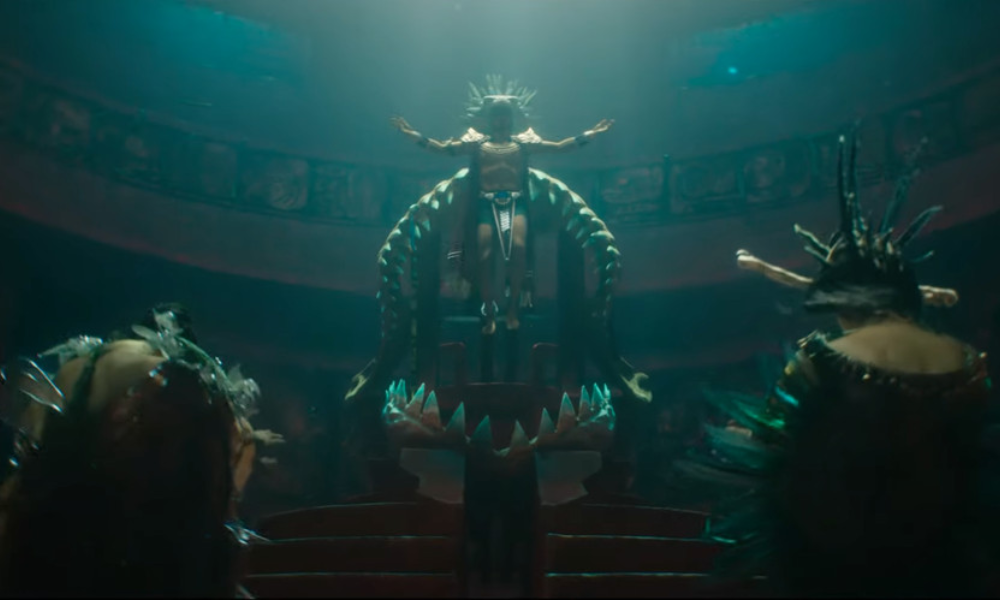 Talokan in Black Panther 2 is much more than what meets the eye.
Fans are given the opportunity to appreciate the importance of film aspects that is necessarily not always apparent. This goes with detailed stories of fictional societies or even their history, as told in the movie. 
One such example is Talokan in Black Panther 2. The hidden kingdom houses the Talokanil people along with their leader Namor portrayed by Tenoch Huerta. Talokan is an underwater city and kingdom hidden from the surface world. This fictional realm is based on Tlālōcān, an underworld realm in the Aztec codices ruled by Tlāloc, a rain god. Tlālōcān serves as a paradise for the souls that died of water or a storm-related death. 
Talokan in Black Panther 2 and its Potentials
With Talokan and even its ruler Namor's background, a possible series for Disney+ can be explored. The series could even focus on his childhood. It might also show us the years he spent in protecting Talokan from outside invaders. While there is news that a solo movie for Namor is currently impossible, we just don't know what might happen in a span of a few years.
The moment Namor was born, the movie shows that fate chose him to lead his people. His winged feet, curved ears, and greater strength were the characteristics that made people either afraid of him or revere him. There are certain aspects that the series could explore such as a distaste for the surface world, being compared to a god, and so much more. 
Talokan in MCU is, of course, a revered city that was built by the Mayans to escape being subdued by the Spaniards. Colonialism is a heavy topic that the movie decided to tackle, much like the first Black Panther film did.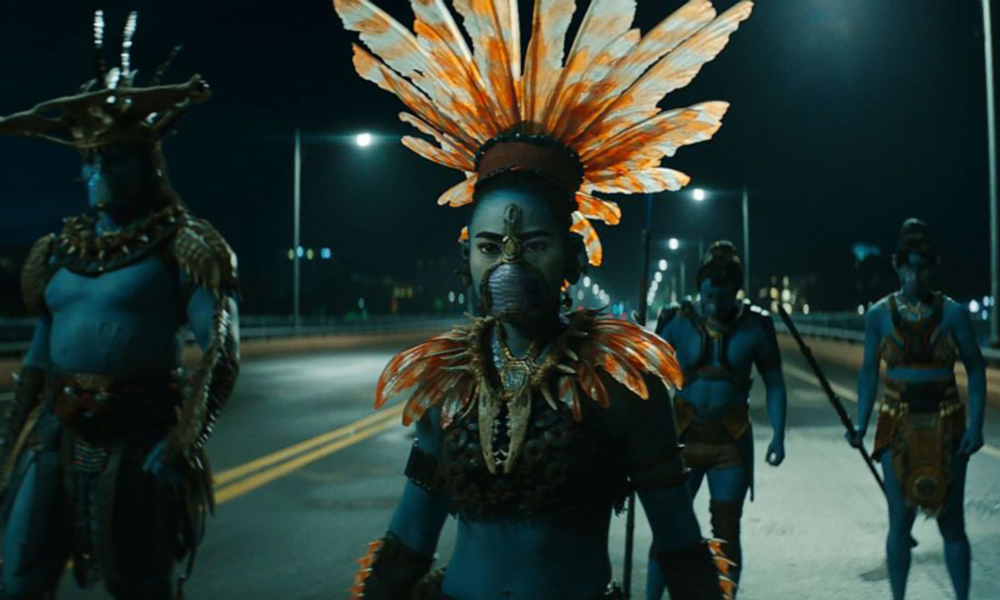 Image: Marvel Studios
Marvel Studios Created a Bible For Talokan 
Setting up the Kingdom of Talokan in Black Panther 2 was no easy feat. In an interview with Slash Film, Chris White, visual effects supervisor for the film, revealed the information they have to sort and how it could help them craft the entire virtual set. 
"Talokan is a massive, massive city and it has multiple cities that are around it as well. his was my first Marvel project, but as we first got on, there was a production bible of just Talokan, and it was 200 pages full of their history, their tools they built, their architecture, the influence, how they traveled through Central America. It's amazing how extensive that story was that they had created. It may go by in like four minutes or so, but they've thought through so much, even as we first joined in. Just like everything, the culture — very extensive."
Would such a bible be restrictive, having to go through the details? White says that it isn't. Here's what he has to comment on this:
"I don't think it's overwhelming. I actually appreciated it a lot because it was like they've really thought through those issues. I think it helps us, but they're also not limited by it, so we were able to offer up ideas and suggestions, and they were on board with it."
Weta is the official visual effects provider for Black Panther: Wakanda Forever, where White serves as a supervisor. Weta's artists are also responsible for films such as Peter Jackson's The Lord of the Rings and The Hobbit trilogies. They are also responsible for movies like 30 Days of Night, Avatar, Mad Max: Fury Road, Blade Runner 2049, Krampus, and Dune. The creative minds of these artists made it possible for the MCU to create a new kingdom fitting an incredible force of a leader. 
Get to see more of Talokan in Black Panther 2, currently showing in theaters. 
Paul is many things. He's a fan of anime, superheroes, and everything in between. He dedicates his downtime to annoying the heck out of his cats and dog.
Leave a comment