Marvel Studios Disney Investor's Day Announcements: Shifting Dates And Secret Invasion!
After all of the news about the upcoming Star Wars films, you'd think that would be enough. However, Marvel Studios also gave a presentation during the Disney Investor's Day livestream. Before we can talk about what's to come, we begin at the end, with Kevin Feige's tribute to Chadwick Boseman. The top Marvel excutive confirmed that T'Challa will not be recast. So, Ryan Coogler is working on Black Panther II which will be out in July of 2022, which will continue to explore Wakanda. Likely, Shuri, played by Letitia Wright, will don the mantle of the Black Panther. However, there is a lot of news to get to.
First, Feige confirmed WandaVision is the first series we'll get to see, it and will launch on January 15, 2021. The new trailer is still light on plot details, though we do get a better look at how Wanda's powers are used in this show. Feige also revealed that Elizabeth Olsen is in London filming Doctor Strange in the Multiverse of Madness. He confirmed Sam Raimi is the direction and announced that America Chavez will also appear in the film, played by Xochitl Gomez. The movie will debut on March 25, 2022, a little less than a year after it's original release date.
Next up, The Falcon and the Winter Soldier launches in March.  Feige said the show is a "Marvel Studios movie played out over six episodes." We got a new trailer for it, that still doesn't confirm what we suspect the story will be. Instead, we see Bucky and Sam both getting on each other's nerves and in some amazing action set pieces.
No Streaming Release for Black Widow and Other Phase 4 Movie Dates
A New Suit for Black Widow via screengrab
One of the biggest announcements we expected was that Black Widow may come to Disney+ as a premium video on demand title. However, it seems they are committed to putting the movie in theaters. The movie will debut in May of 2022, likely more than a year after it was originally supposed to hit big screens.  Feige also revealed ust wrapped production in Australia of Shang-Chi and the Legend of the Ten Rings which he called "the first film of Phase 4" in 2021.
There was a brief discussion of the Ms. Marvel series, including a talking-heads preview video, including the moment Iman Vellani was cast in the role. This series, while still in production, will also tie directly into Captain Marvel 2. In fact, Iman will reprise her role as Kamala Khan in that film, along with adult Monica Rambeau played by Teyonah Parris. (She'll be in WandaVision, too.) Also revealed is that Nia DeCosta will direct the film, set to release on November 11, 2022.
Feige also teased Eternals which will debut soon, no release date was given. Still, he called it the "most ambitious" stories they've tried to tell, spanning "thousands of years." Directed by Chloé Zhao, it stars Richard Madden, Gemma Chan, Kumail Nanjiani, Brian Tyree Henry, Salma Hayek, Lia McHugh, Don Lee, Barry Keoghan, Kit Harrington, and Angelina Jolie.
Other confirmations of rumors and reports came via the presentation from Feige. Thor Love and Thunder s currently underway and will be in theaters on May 6, 2022. He also confirmed that Christian Bale is the villain in the film, playing Gorr the God Hunter. Peyton Reed is also confirmed for the third Ant-Man film titled Ant-Man and the Wasp: Quantumania. Feige also confirmed that Jonathan Majors will play none other than Kang the Conqueror.
More Movies and Series for Marvel Down the Road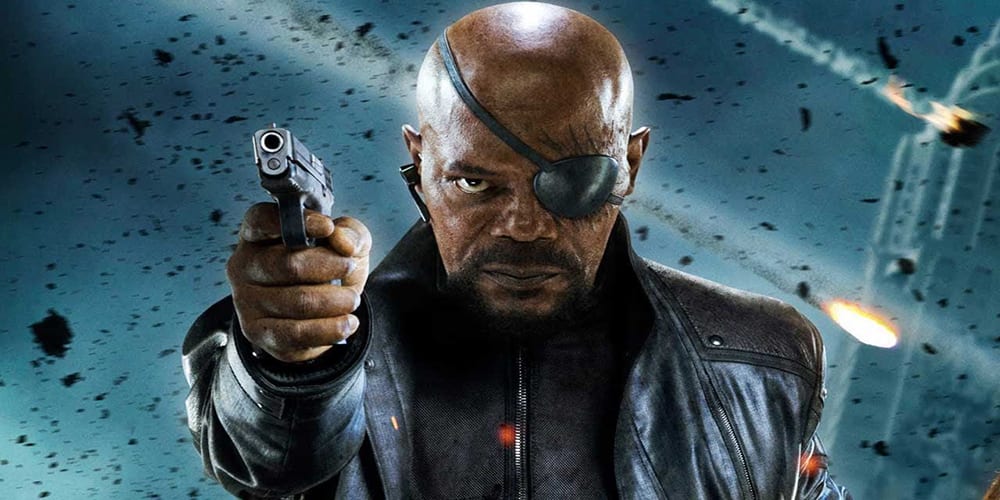 Image Credit: Marvel/Disney
Currently, Jon Watts is in the midst of making Spider-Man 3 with an epic cast including Jamie Foxx, Alfred Molina, and possibly two Peter Parkers. However, once he finishes with this, he will bring The Fantastic Four to the big screen as part of the MCU. Like with Spider-Man, this would mark the third time the franchise has been rebooted since the early 2000s. Feige also confirmed that Mahershala Ali's Blade project is definitely a feature film. These are the only other Marvel Studios films mentioned during the Disney Investor's Day presentation.
Of course, the Disney Investor's Day presentation was heavily focused on Disney+, and they promised that, like Star wars, there will be no fewer than 10 Marvel Studios series on the streamer. The Loki series will show up in May of 2021. It will be a crime thriller that picks up with Loki's scene in Avengers: Endgame. He will be working with the Time Variance Authority, likely related to him existing outside of his original reality.
"What If flips the script on the MCU," Feige said, showing how stories would play out differently just like the comic that bears its name. It will debut in 2021, and from the brief line in the trailer it sounds like Chadwick Boseman will perform as T'Challa in it.
She-Hulk is also coming, and Feige confirmed that Tatiana Maslany will be Jennifer Walters. (Despite her denial.) Also, Tim Roth is returning as the Abomination, not seen since The Incredible Hulk. Also, Mark Ruffalo will return. He also maybe hinted at Daredevil and other characters because Jennifer Walkers is a superhero lawyer. She could cross paths with Matt Murdock, or she may end up defending some heroes in court. Either way, this series sounds incredible.
Other Marvel Series coming to Disney+
Moon Knight is in early production and will focus on Egyptology as well of all the classic thing that make Marvel's "Crazy Batman" cool.
Secret Invasion will be a series on Disney+, based on the comics of the same name. Samuel L. Jackson, as Nick Fury, and Ben Mendelsohn, as Talos, will be in it. No word on what other Marvel figures will show up.
A show based on Ironheart, with Riri Williams played by Dominque Thorne will debut. She develops the most sophisticated and powerful suit of superhero armor since the late Tony Stark.
Speaking of Stark and Iron Man armor, Don Cheadle will return as War Machine. He will star in Armor Wars, based on the comics of the same name. We'll probably also see Riri Williams in this, as it's about what happens when Iron Man technology gets into the wrong hands.
Finally, James Gunn is writing and directing The Guardians of the Galaxy Holiday Special which will shoot at the same time as Guardians of the Galaxy 3. The film is coming in 2023, and Feige said that the special will air during the holiday before that film releases.
All of these series will tie directly into feature films, Feige said, and the pathways to and from the films to the series already seems clear. This will be an amazing feat if they can pull it off. Especially since television production times and feature film production times are so different. This is partly how Marvel Television, specifically Agents of SHIELD fell so out of sync with the MCU at the movies.
What's your favorite bit of news from the Marvel Studios presentation at Disney Investor's Day? Share your thoughts, theories, and hopes in the comments below.
Featured image via Marvel Studios
Joshua M. Patton is a father, veteran, and writer living in Pittsburgh, PA. The first books he read on his own were comics, and he's loved the medium ever since. He is the greatest star-pilot in the galaxy, a cunning warrior, and a good friend. His book of superhero short stories, Tales of Adventure & Fantasy: Book One is available as an ebook or paperback from Amazon.
Leave a comment