Marvel Movie News Updates are Imminent
Marvel fans – get ready. Every year, Marvel Studios have plenty of things to reveal at San Diego Comic-Con. Unfortunately, they haven't made an appearance at the event for several years due to the pandemic. Instead, Marvel has resorted to making announcements in other ways. These include at Disney+ Day and Disney Investor Day. However, we know that lots of important Marvel movie news is coming at this year's Comic-Con! 
Marvel and San-Diego Comic-Con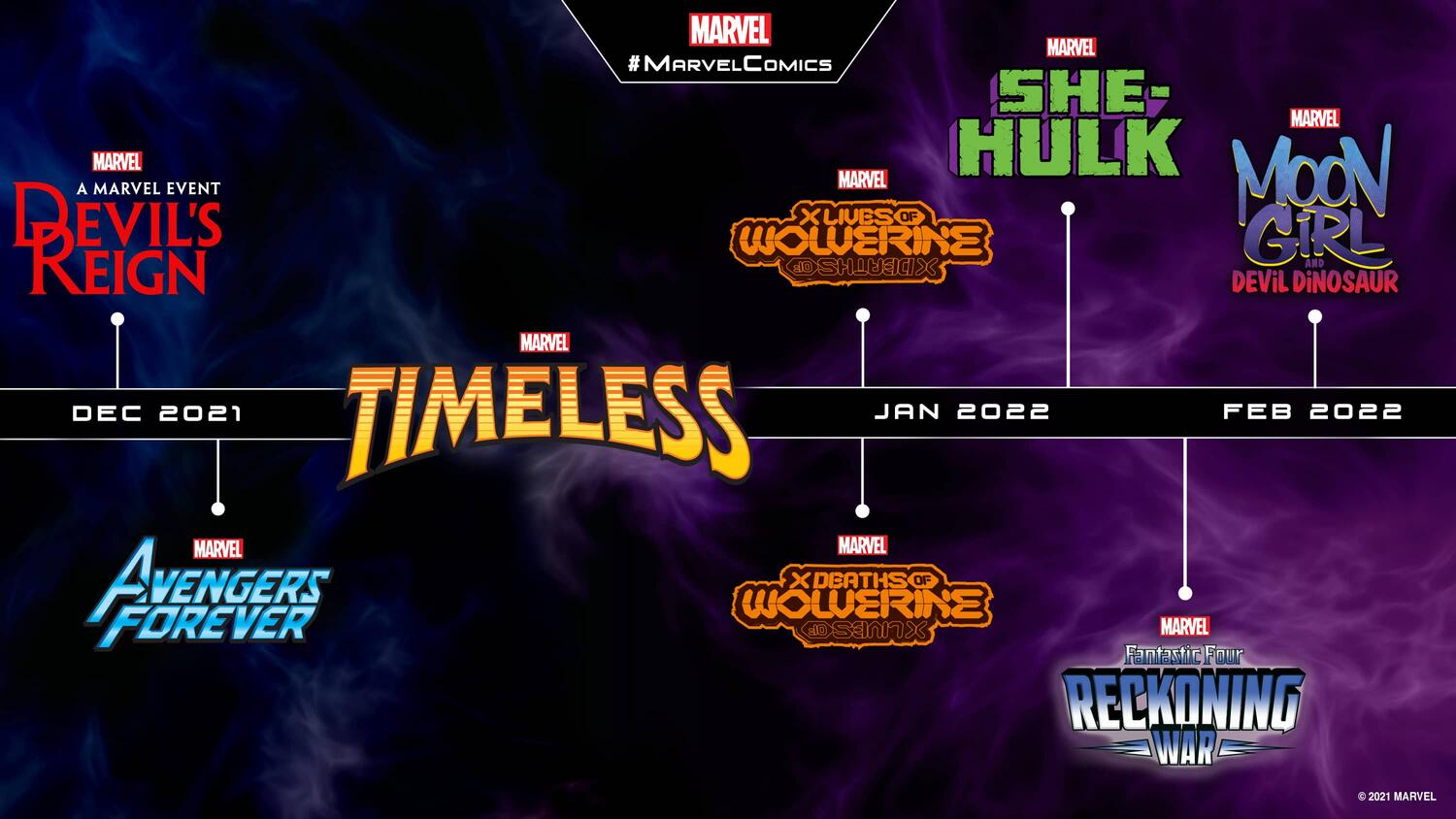 Image: Marvel
Usually, Marvel makes an appearance at the San-Diego Comic-Con in Hall H. The last time the film studio appeared at the event, they had some pretty big Marvel movie news to give us. This was back in 2019, and they teased Doctor Strange in the Multiverse of Madness. They also gave us a peek at the WandaVision TV show, which went on to be a huge success.
Many important figures, including actors Elizabeth Olsen and Simu Liu, appeared at this event. In 2019, the showcase lasted around 90-minutes. So, we can expect something similar this year.
Yesterday, the president of Marvel Studios, Kevin Feige, stated that the company would finally appear again at San Diego Comic-Con. He attended a virtual press conference to help promote Thor: Love and Thunder. Feige did not mention how long Marvel would appear at the event. However, other sources have said that Marvel will be attending on Saturday in the usual Hall H.
However, what he did confirm was pretty amazing. Feige stated that significant Marvel movie news would be revealed at the event. He described how they would "talk about the future," amongst other things.
"We'll be at Comic-Con next month, which we're excited about. The first time since we were on stage there three years ago talking about this movie and many others. And now, I think almost everything we discussed three years ago has now been released. So yes, we're excited to go and talk about the future."
Marvel Movie News and Rumours
Image: Marvel
Naturally, Feige is keeping pretty tight-lipped about what this Marvel movie news could involve. He did say that we'll learn about "where this next saga is going" and teased that we'll witness "a tiny bit more of the roadmap."
However, turning to social media gives us more answers. James Gunn, the director of many Marvel movies, tweeted the phrase "oh yeah?" in reaction to the news. He is also the director of the upcoming Guardians of the Galaxy Volume 3 and Guardians of the Galaxy Holiday Special.
So, we expect he'll make an appearance at the event. Perhaps he'll even show off an exciting piece of Marvel movie news by giving us a preview of these films.
On top of that, insiders like Steven Weintraub have teased that Marvel is going to show off details about another huge franchise's upcoming film. Namely, Black Panther: Wakanda Forever. Weintraub has said that Marvel will "go big" with their news and reveal plenty of important Marvel movie news at San Diego Comic-Con.
Marvel Upcoming Movies
Image: Marvel
Even though we can expect some pretty significant reveals of Marvel movie news, there's something important to remember. In 2019, the studio made some big reveals at San Diego Comic-Con and kept some secrets for other events. This includes revealing that Black Panther: Wakanda Forever was in the works and a preview of the Eternals costumes at the D23 Expo. We already know that Marvel Studios will also appear at D23 this year. So, they're likely keeping some secrets under wraps for these events. Don't expect all the Marvel movie news to be revealed at once! 
We're almost certain that Marvel Studios will discuss Black Panther: Wakanda Forever at the event. Equally, there's a strong likelihood that we'll learn about who Marvel Studios have cast for the Fantastic Four film. Perhaps we'll get a glimpse of Secret Invasion, or maybe even a preview of She-Hulk.
The only thing confirmed is that Marvel Studios will appear at San Diego Comic-Con on Saturday, July 23rd. Judging by previous appearances, it's likely that their showcase will begin at 7 PM ET and will last around 90 minutes. 
What are your thoughts? What Marvel movie news would you like to see at the event? Which of these rumors excites you the most? Let us know in the comments below!
Hi! I'm Arvyn, and I'm an English teacher from the UK. I've been teaching English online for over 4 years to students from all across the world and all ages. Outside of work, I'm a huge fan of reading, video games, and playing with my adorable kitties. See ya!
Leave a comment