Marvel Fan Castings: Casting Director Shares How It Affects The MCU
In an episode of This Week in Marvel podcast, Sarah Finn, the casting director for Marvel Studios, shared how Marvel fan castings play a role in the whole process.
As fans of one of the most successful franchises in the world, it's only natural for us to have our own Marvel fan castings. We survey the plethora of actors and actresses we know who will perfectly embody our favorite comic book heroes. Lucky for us, the likes of Robert Downey Jr.'s Iron Man and Chris Evans' Steve Rogers were spot-on. They have become the characters they portray in and outside of the MCU.
We recently discovered that Marvel Studios President Kevin Feige cast actor John Krasinski to play Mr. Fantastic in Doctor Strange in Multiverse of Madness as a fan service. Director Sam Raimi revealed this information in the film's extra features on Disney+.
"It's so funny that Kevin cast John because the fans had a dream of who the perfect Reed Richards would be, and because this is an alternate universe, I think Kevin said, 'Let's make that dream come true.' I've always really enjoyed all of his performances.'"
So, this revelation hints that Marvel fan castings play a role in choosing who'll become the next Marvel superhero. However, that is not always true for Marvel Studios' casting director. While following Marvel fan castings may bring joy to the fans, it can also be a double-edged sword.
Sarah Finn has been the casting director for Marvel Studios ever since Iron Man in 2008. Her role as casting director made it possible for us to see Chris Evans don the iconic shield of Captain America. She's also the reason Iman Vellani got Kamala Khan's role in Ms. Marvel. She really is the unsung heroine of Marvel.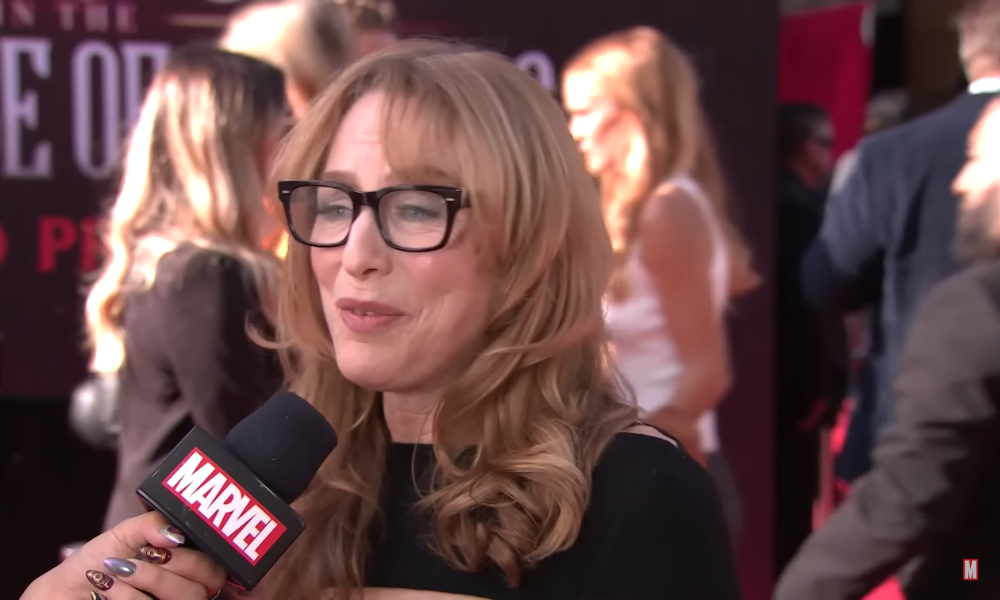 Marvel Entertainment
Marvel Studios' Casting Director on Marvel fan castings
In an episode of the This Week In Marvel podcast, Finn mentioned that Marvel fan castings affect them in a way that adds to their "sense of pressure, responsibility, and passion." She continues by saying that while they acknowledge fans' expectations, sometimes they are moving in a somewhat opposite direction. To make things work smoothly, they choose to create a "blank slate" for actors where they can do their work without the additional external pressure.
The Direct shares the full transcript of her words here:
I think that it affects us just in terms of always, it's not like we already don't show up wanting to do our best every day and hoping that we're gonna get it right all the time, but I think if anything, we want so badly to make it work, make it fun, make everyone enjoy it, and be successful for the fans. So I think it just adds to that sense of pressure, responsibility, and passion… And then the fans, like you were saying, there are fan castings, there are fan expectations, and sometimes, that can be awesome and really fun to look at, but sometimes, people may not know that we're actually heading in a really different direction here, so it's not relevant, but we can't really talk about that, but hopefully you're gonna enjoy it, so there's also things that we can't share in the process. So what we're hoping to do is create for the actors kind of a blank slate where they can come in with their instincts and just do their best work without having all of those external thoughts and pressures on them, and then we figure it out together.
Finn's words only proved that Marvel Studios listens to the requests of their loyal fans. John Krasinski's Mr. Fantastic is a good example of this. However, aside from Krasinki's short-lived MCU stint, other actors are rumored to appear in future MCU films. Some of these are Taron Egerton's possibility of becoming the new Wolverine and Bryce Dallas Howard becoming the Fantastic Four's Invisible Woman.
Who are your top Marvel fan castings? Share them with us in the comment box below!
Paul is many things. He's a fan of anime, superheroes, and everything in between. He dedicates his downtime to annoying the heck out of his cats and dog.
Leave a comment