Malcolm & Marie Review – Pretentious, Yet Cathartic
Malcolm & Marie's release, a film written and directed by Sam Levinson, is a true sign that we have been in various states of lockdown for far too long. The black-and-white romantic drama was created and secretly filmed in the early stages of quarantine, proving to filmmakers worldwide that a global pandemic can't stop artistry. Though, now that the highly anticipated film has been released on Netflix, the same people who waited months for new content are starting to wonder if it was worth the wait. In this review of Malcolm & Marie, we'll be taking a look at how this film borders on thinking too highly of itself while still packing some serious punches.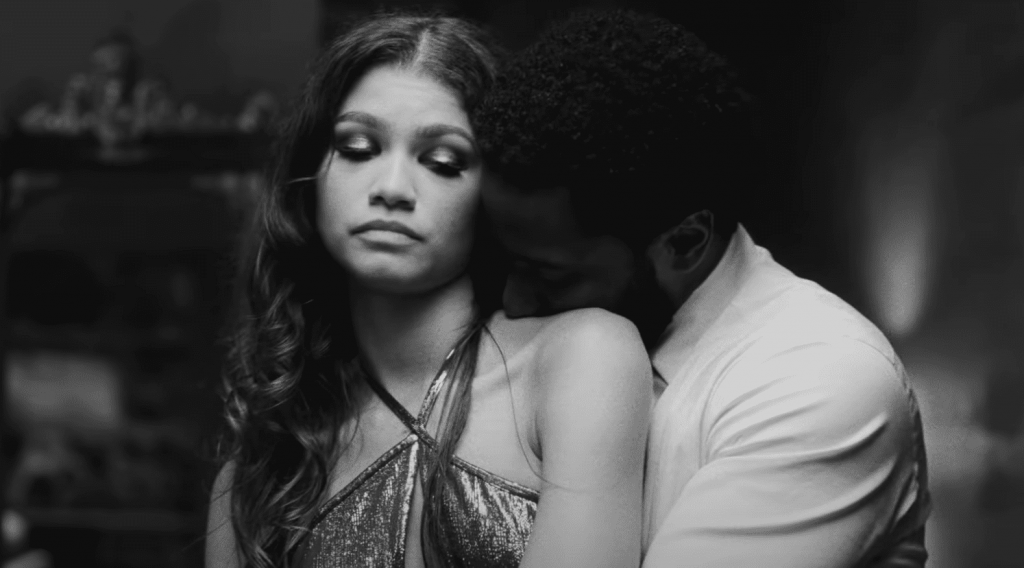 Image via Netflix.
Malcolm & Marie Review – A Film That Is Just Enough
How many of us have watched a movie over the past year, only to feel uncomfortable as we watch actors get far too close to each other or party in groups so large that it almost feels illegal? Malcolm & Marie bypasses this discomfort by setting a scene where all the viewer needs are two characters. Budding director and writer Malcolm Elliott (John David Washington) has just returned from his film's premiere with his long term partner, Zendaya's Marie Jones. He is still beaming from the high of a successful night and is excited to keep the celebrations going. Marie, however, is not so sure that the night was everything they had dreamed of.
Malcolm manages to get rave reviews from everybody spoken to after the film, proving that he can shoot to stardom, Marie is dealing with a much more quiet reaction. She is reeling from the pain of being ignored in Malcolm's big speech of the night. You see, Marie didn't just expect a thank you for being by his side. She anticipated well-earned gratitude over being an inspiration to both Malcolm and the film as a whole. His creation tells the story of a young woman living with addiction, which is undoubtedly inspired by Marie's life story.
"Nothing productive is going to be said tonight," Marie tells Malcolm as he begs her to confess why she isn't in the mood to keep things light and celebratory. And she's right. Once she finally gives in to his demands of admittance, the not-so-happy couple spends the rest of the night arguing. From everything, including Malcolm's future career, past lovers, and angry eating to Marie's near-death experiences, wasted acting potential, and jealousy, each issue of their ongoing relationship is brought to the table.
Image via Netflix.
A Script With Wavering Substance
Much of Malcolm & Marie toes the line of being too pretentious to enjoy. We have known that Hollywood loves movies about themselves for too long, and this film is exactly that. It gives an intimate look into the relationships that exist behind screenwriting and directing. And at the core of it lies a man, Malcolm, who embodies the type of personality we expect from fiery directors. Whether the film as a whole comes off as pretentious is a matter of opinion, but the character itself is nothing but the personality trait.
Despite earning a glowing review in the L.A. Times only hours after the premiere, Malcolm isn't satisfied. He is angry at how the reviewer explains his experience as a Black director. There is frustration with how everything he creates must be claimed as political. He isn't happy with praise and is even more heartbroken by being called "mediocre." Malcolm believes in his soul that he has something to bring to the table and will fight anybody that doesn't consume it in the way that he's always anticipated.
Zendaya Is The Heart of Malcolm & Marie
Having a two-character film that depends on monologue delivery means needing leading actors who can carry each punch's weight. While John David Washington comes across as confident, he ultimately hides behind the boisterous personality of Malcolm. Comparatively, Zendaya holds the potential of the film in her hands.
The young actress recently made history as the youngest winners of a Primetime Emmy Award in 2020 for Outstanding Lead Actress in a Drama Series for her work as Rue on Euphoria, also created by Levinson. We know that she is capable of commanding a screen. And while Euphoria gives her a personality to excel at playing, Malcolm & Marie gives her the words to hurt us with.
Zendaya perfectly encapsulates the woman that many of us wish we could be when we're thrown into arguments with the ones we love. She is brave and willing to put up a fight. She screams the words that we have all wished we said once the moment has passed. And maybe that's the most unrealistic thing about the film. We aren't all as fast-thinking as her when we're having our whole worlds thrown up in our faces.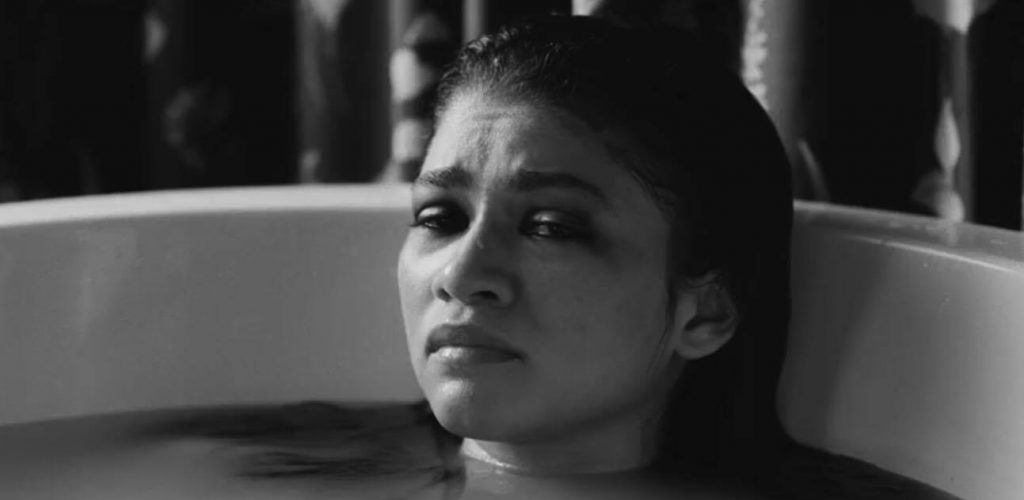 Image via Netflix.
Does Malcolm & Marie Make Us Want More?
The character of Marie itself is not fleshed out nearly as much as Rue. We're aware of her past struggles with addiction and understand her to be a strong-willed woman. Yet we're watching her at her weakest. Despite her ability to hold her own in her continuous tête-à-têtes with Malcolm, Marie isn't somebody we feel invested in. This boils down to the film's biggest problem: we don't really care what happens to this couple.
Most romantic dramas give us a reason to root for the couple on screen. Sometimes it is just due to the pure chemistry between actors. Other times it's for their obvious status as soulmates. But Malcolm and Marie feel like the kind of couple that you know will break up eventually. They may love each other, but love isn't always enough. Their ability to make it through fights without permanent scarring forces us to wonder which one will be the last. We all feel that it's coming. Whether it's on-screen or not doesn't matter.
The Final Review of Malcolm & Marie Is That It's Worth Your Friday Evening
In another world, Malcolm & Marie may be the kind of film that I would walk out of a theater after seeing and wonder if it was worth the cost of admission. Fortunately for the film, it is available for streaming on Netflix. Thanks to this streaming status, it doesn't make us regret the time spent investing in the doomed couple.
I was left feeling pretty indifferent about the movie as a whole. But it does throw out a few lines that made me reflect on my past fights, lovers, and accomplishments. And if a film can force you to look at your own life in a new way, maybe that's enough to see it as worth your while.
Do you agree with our review of Malcolm & Marie? You can stream it on Netflix now. So, bookmark this page and come back to it once you've given it a watch!
Meghan Hale is the kind of movie lover that has a "must watch" that is a mile long... and growing. When she isn't talking about the latest film and television news she is writing one of her many in-process novels, screaming film trivia at anybody who will listen, and working as a mental health care professional. Follow her on Twitter @meghanrhale for some fun theories and live reactions to all things entertainment.
Leave a comment