Mads Mikkelsen On Fantastic Beasts 3 And Indiana Jones 5
As movie theaters open up again, people are planning their to-watch itineraries, and 2022 is already looking especially exciting! Riders of Justice, the fifth film in the Indiana Jones franchise, and the third Fantastic Beasts are both going to be released next year, and there's already a lot of buzz around them. In an interview with Collider, Mads Mikkelsen talked about Fantastic Beasts 3 and Riders of Justice.
Mads Mikkelsen on Fantastic Beasts 3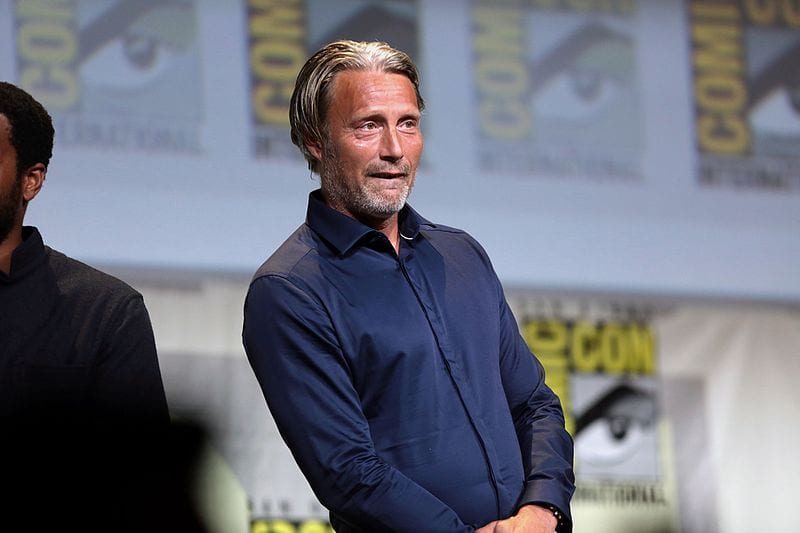 Image via Gage Skidmore on Flickr.
First a little background: When the first Fantastic Beasts came out in 2016, we were introduced to Percival Graves, who was played by Colin Farrell. As it turns out, the twist at the end of the movie was that Percival Graves was actually *GASP* GELLERT GRINDELWALD, who was played by Johnny Depp. While he continued his role as Grindelwald in Fantastic Beasts: The Crimes of Grindelwald, the studio kicked Johnny Depp out of the Harry Potter franchise due to domestic abuse and drug/alcohol allegations from his ex-wife, Amber Heard (Aquaman). Which left the studio with a dilemma: who would play Grindelwald? While there were calls for Colin Farrell to come back, they eventually decided to cast Mikkelsen, who is thrilled to be part of the Fantastic Beasts franchise.
When asked about replacing Depp and how he plans to approach the role, Mikkelsen said that he definitely doesn't want to copy his predecessor. He said it would be "creative suicide," but he did admit that there does need to be a bridge between what Depp did and what he plans to do. He finished off by saying that being part of the Harry Potter world is a "fantastic opportunity," especially because the fantasy genre isn't common in his home country of Denmark. If Twitter is any sign, fans seem to be pretty excited about it.
Mikkelsen "Very Excited" About Indiana Jones Role
Last month we learned that Mads Mikkelsen was joining the cast of Indiana Jones 5, but in his Collider interview, Mikkelson was mum on his character. He did have high praise for the Indiana Jones films.
I'm very, very excited about it… I rewatched Raiders of the Lost Ark the other day, it is so well-done and so charming, and it's such great storytelling. So yes it's a great honor to be part of that franchise that I grew up with… I'm in a lucky position where they let me read the script before. And yes, it was everything I wished it to be, so that was just great.
He went on to say that while he couldn't say anything about his role, he's been "invited in to create a character" and that casting directors "pick certain actors that they think can come up with certain things, and it will be a collaboration as it always is."
Watch the full interview below:
What do you think of Mads Mikkelsen's new roles in Fantastic Beasts 3 and Indiana Jones 5? Let us know in the comments below!
Featured image via Zentropa Entertainments
Keilin Huang is a freelance writer that likes the Oxford comma, reading from her neverending pile of books from the library, and Reeses peanut butter cups. She thanks her Dad for introducing her to his Superman comics and probably majored in Journalism because of Lois Lane. Contact her at [email protected]
Leave a comment