First Look At Mads Mikkelsen As Grindelwald In 'Fantastic Beasts' 3 Teaser Trailer
The world was first introduced to Harry Potter over 20 years ago and has continued to enchant readers everywhere. While author J.K. Rowling has disappointed her fans with transphobic comments, Potterheads around the world are trying to reclaim the fandom and the characters that taught them about love and acceptance, and it seems like the franchise isn't slowing down. There's a Harry Potter retrospective coming to HBO Max on New Years Day 2022, a quiz show that's currently airing on the same platform, and, of course, the Fantastic Beasts franchise. Based on the Hogwarts textbook, Fantastic Beasts and Where to Find Them, the movie starring Eddie Redmayne has expanded into five movies and has spawned a whole slew of new characters and creatures. Redmayne plays the role of Magizoologist Newt Scamander along with Jude Law as a hot Albus Dumbledore, and later, Colin Farrell/Johnny Depp were introduced as the evil wizard Gellert Grindalwald. We only recently learned that Mads Mikkelsen was replacing Depp, and now thanks to the release of a Fantastic Beasts 3 teaser trailer, we got to see Mads Mikkelsen as Grindelwald.
Wait, Why Are We Seeing Mads Mikkelsen as Grindelwald in the Franchise Now?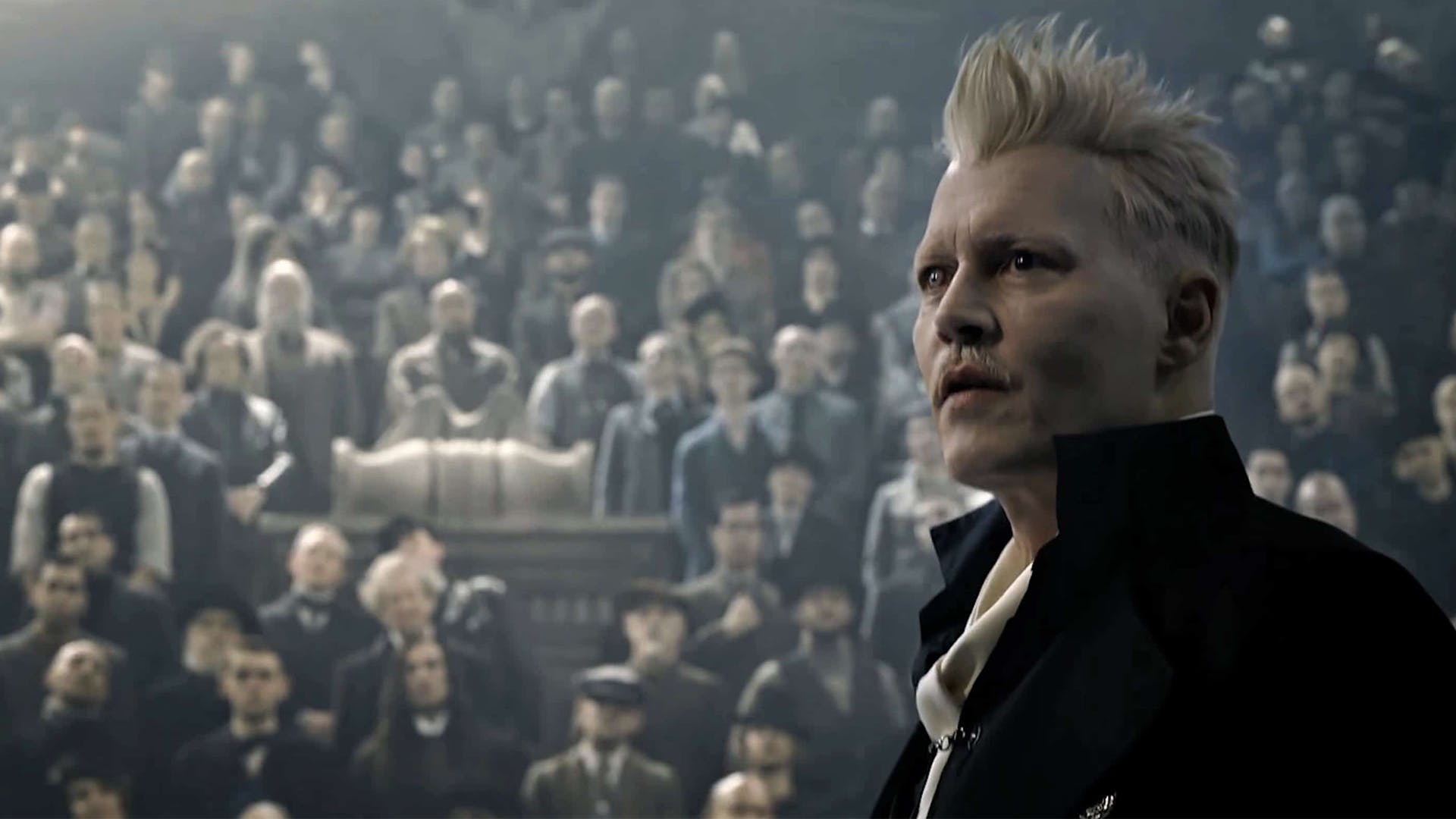 Image via Warner Bros. Pictures
So that was a lot of information thrown at you, reader, so let's go back to 2016, when the first Fantastic Beasts came out and we found out that Gellert Grindelwald was alive and well and played by Johnny Depp. While he continued his role as Grindelwald in Fantastic Beasts: The Crimes of Grindelwald, the studio kicked Depp out of the Harry Potter franchise due to domestic abuse and drug/alcohol allegations from his ex-wife, Amber Heard, thus replacing him with Mikkelsen. To be honest, I think it's a great workaround, especially because Mikkelsen has that evil wizard energy (he played Hannibal Lecter, after all) and all the various mock-ups of him as Grindelwald look great!
The Fantastic Beasts: The Secrets of Dumbledore trailer isn't going to be released until Monday, but fans got a very brief glimpse of Mikkelsen as Grindelwald surrounded by a mob of angry Muggles. It didn't tell us much, but we'll likely find out more after this weekend. The ending of Fantastic Beasts: The Crimes of Grindelwald revealed that Credence (played by Ezra Miller) is actually related to the Dumbledores, so that's likely to be explored more, especially since Grindelwald and Albus Dumbledore apparently had a passionate love affair.
Catch a glimpse of Mads Mikkelsen as Grindelwald in the Fantastic Beasts: The Secrets of Dumbledore teaser trailer below:
Fantastic Beasts: The Crimes of Grindelwald is coming to theaters April 15, 2022. 
Do you like Mads Mikkelsen as Grindelwald or would you have chosen someone else? Did the teaser trailer get you excited for Monday's full trailer release? Let us know in the comments below!
Featured image via Warner Bros. Studios
Keilin Huang is a freelance writer that likes the Oxford comma, reading from her neverending pile of books from the library, and Reeses peanut butter cups. She thanks her Dad for introducing her to his Superman comics and probably majored in Journalism because of Lois Lane. Contact her at [email protected]
Leave a comment