Leslie Grace Meets Mini Batgirl In An Adorable Video!
The internet can be full of such hate and vitriol, but it can also provide such happiness and joy. Luckily today was the latter. In what is the most adorable news I've seen all day, Batgirl's Leslie Grace meets mini Batgirl in a heartwarming video. Grace, who will star as the titular superhero in Bilall Fallah and Adil El Arbi's HBO Max's Batgirl, tweeted a video of their meeting and it will warm your heart! Let's get into Batgirl star Leslie Grace meeting her mini me!
 How Did Leslie Grace Meet Mini Batgirl?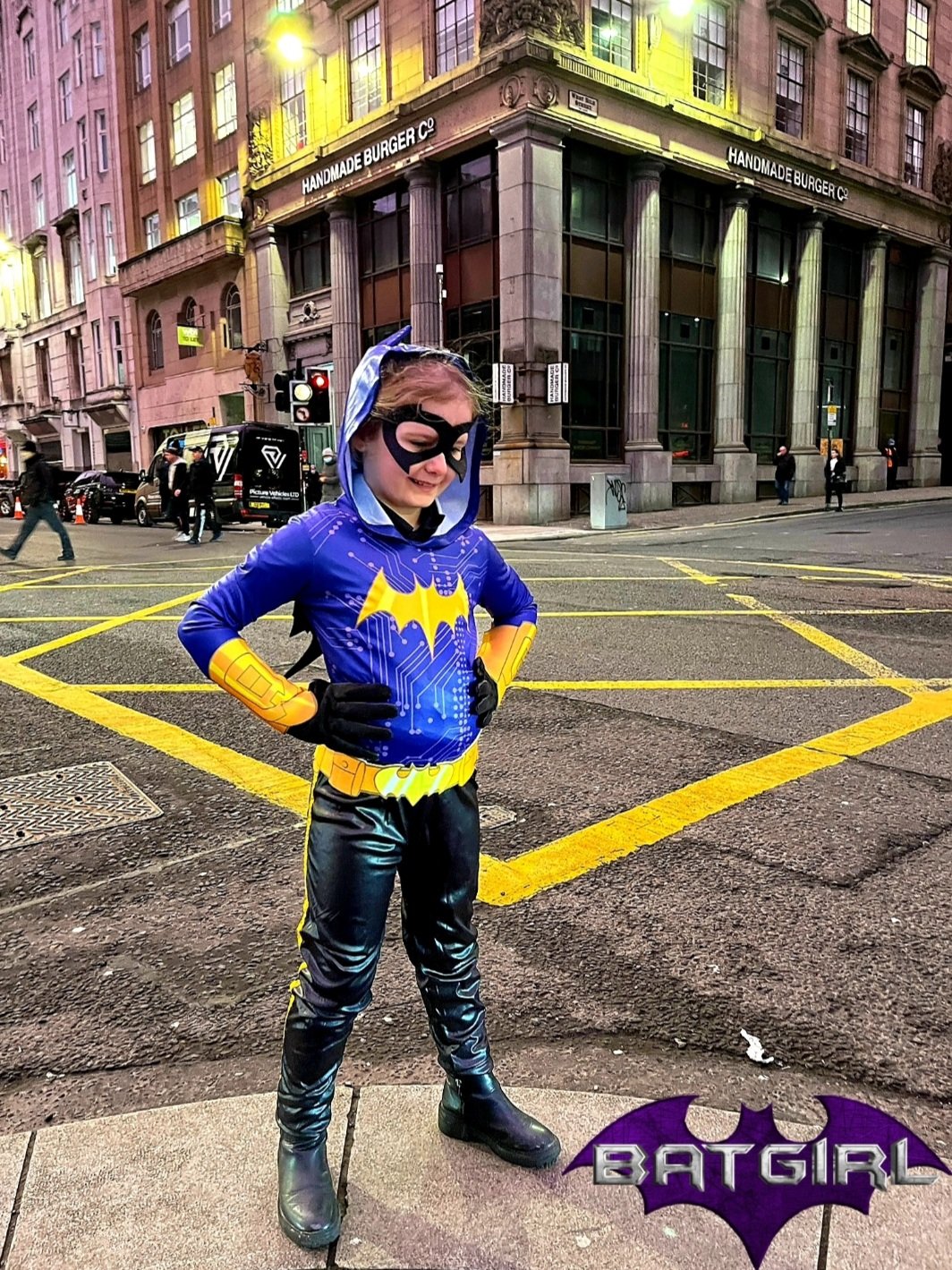 Image via Twitter
Batgirl is currently filming in Glasgow and fans have already gotten glimpses of Grace in her Batsuit as well as first looks at Michael Keaton as Batman and JK Simmons as Commissioner Gordon. While this is all exciting, there's actually been another Batgirl-related star that's stealing the spotlight: Isla Neil, aged 8, who has been taking pictures and posing on the various sets of the movie in her Batgirl suit. She's captured the hearts of many, even appearing in the Glasgow Times. Well, it looks like her fangirling has paid off because she got to meet her hero! Watch the supercute video below:
I FINALLY GOT TO MEET BATGIRL AND SHE'S THE REAL THING Y'ALL!!!!@alastairneil29 🦇🤎✨ pic.twitter.com/n9ApLXyjN4

— Leslie Grace (@lesliegrace) March 23, 2022
In the video, Grace appears to ask the young fan several questions and then they pose for pictures, including one with goofy faces and another one with Grace and Neil striking their superhero poses. Grace has talked about how excited she is to play Barbara Gordon aka Batgirl. In an interview with ET, she said:
"This is only my second role, but I'm learning from my colleagues and other friends of mine that you put a little bit of yourself into each character. And just in the bit of research that I've been doing leading into pre-production, I've learned a lot of things about Barbara that are very in line with me. She's someone who's been underestimated by even her own dad and being the youngest kid, sometimes you're insulated from all of the tough stuff of life and she's so eager to prove to herself and to everybody else that there's some things that she can handle. So, this journey is definitely going to show me a lot of that. I feel like I'm on an endless journey of proving to myself what barriers I can break, what limits I can break for myself and I'm excited to put a little bit of that eagerness and drive and, like, almost a bit of stubbornness into Barbara's character."
Grace will definitely be breaking down barriers as she'll be the first woman of color to play Barbara Gordon. We already know that representation matters and the fact that she already has fans excited to see her in the role is a testament to the fact that it's important to have a diverse and representative cast.
While nothing has been officially announced, it appears that Batgirl will premiere on HBO Max in December. Other exciting cast announcements include Brendan Fraser as the supervillain, Firefly and trans actress Ivory Aquino will play Alysia Yeoh, Barbara Gordon's best friend.
Batgirl appears to have a release date of December 2022.
How cute was Batgirl star Leslie Grace meets mini Batgirl? Have you ever met your superhero role model? Let us know in the comments below!
Featured image via HBO Max
Leave a comment