The LEGO Star Wars Terrifying Tales Trailer Has Us Spooked and Excited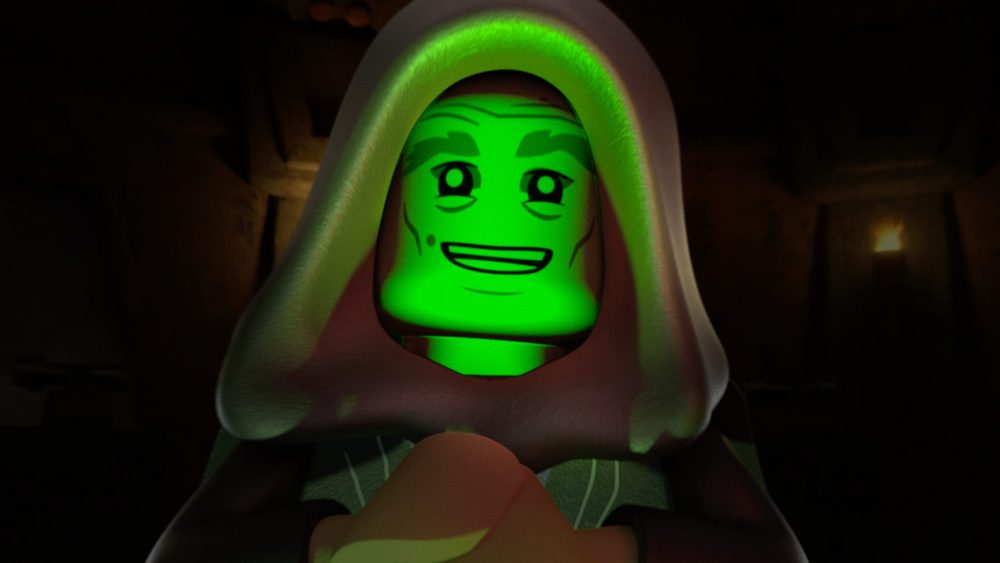 There are few better ways of bringing on the Halloween Scaries than by telling a few simple ghost stories. What's more exciting than turning off the lights, grabbing an intimidating flashlight, and giving your best ghoulish impressions? In the latest trailer for LEGO Star Wars Terrifying Tales, we're hinted at this exact experience. Watch the trailer below and see for yourself if it's something you'll want to stream or scream to.
The Trailer For LEGO Star Wars Terrifying Tales Is Here
All of our other favorites from the Star Wars franchise are back in this thrilling Halloween special. It tells the not-so-ghost story of Poe (voiced by Jake Green) and BB-8 after landing on Mustafar. While adventuring through Dana Snyder's Graballa the Hutt's castle (that once belonged to none other than Darth Vader) the duo stumbles upon a servant, Vaneé (Tony Hale), who is more than eager to share the haunting tales found within the halls of the castle.
If the title didn't give its Lego affiliations, the first shoot of the trailer could have tricked me into believing it was good ol' fashion CGI. These Lego tales have managed to combine the classic aesthetic of the toy with seriously impressive effects, bringing the game to life in ways that we never thought possible. If The Lego Batman Movie didn't impress us, then this one will. Directed by Ken Cunningham and written by David Shayne, our expectations are as high as we are with any addition to the franchise.
As shown in the trailer for LEGO Star Wars Terrifying Tales, the Halloween special will be available for streaming starting October 1st, 2021, on Disney+. Let us know if it's on your must-watch list for the season! And if you're like us, you can plan for a spooky night on Halloween filled with horror movies and LEGO's Terrifying Tales.
Image via Disney+/Lucasfilm.
Meghan Hale is the kind of movie lover that has a "must watch" that is a mile long... and growing. When she isn't talking about the latest film and television news she is writing one of her many in-process novels, screaming film trivia at anybody who will listen, and working as a mental health care professional. Follow her on Twitter @meghanrhale for some fun theories and live reactions to all things entertainment.
Leave a comment