We Finally Know More Details About The Lego Star Wars Holiday Special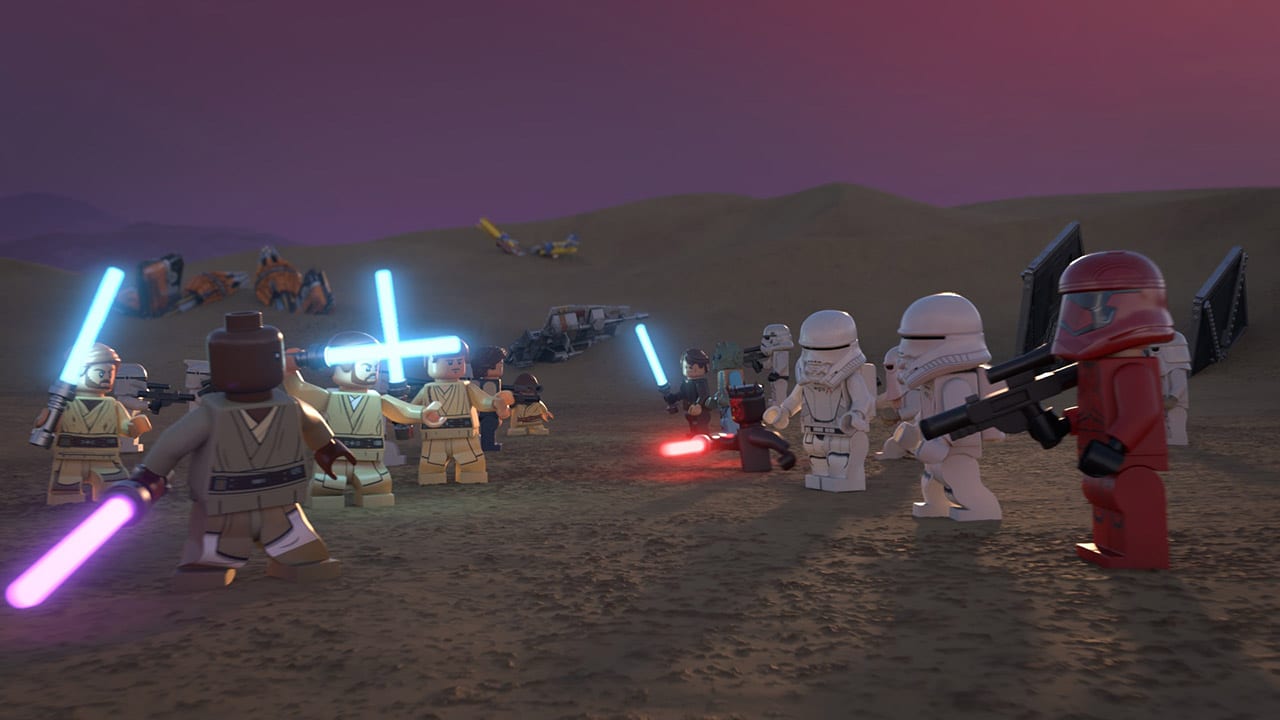 I'm going to be really honest for a second. Christmas this year is definitely not going to be anything like we're used to. While I'm preparing for my first Christmas alone and away from my family due to travel restrictions, I know many are having to cancel yearly traditions and big celebrations. So we have to look forward to what we can! Fortunately, a certain Star Wars title is coming out just in time for some holiday cheer. We finally have more details about the Lego Star Wars Holiday Special coming to Disney+. Let's find out what they are!
All Of The Lego Star Wars Holiday Special Details We Know So Far
The Lego Star Wars Holiday Special  is an upcoming LEGO special set to release on Disney+ later this fall (November 17th, to be exact.) It will be drawing inspiration from the 1978 Star Wars Holiday Special that became a bit of a wild ride for most fans of the franchise. In the original story, fans watched as Chewbacca and Han Solo went on a mission to Kashyyyk before Life Day.
We already knew that this new special would follow Rey and BB-8 on a journey to a Jedi temple and that she may be at a risk for missing out on Life Day (oh, the travesty!) Anthony Daniels (C-3PO), Billy Dee Williams (Lando Calrissian), and Kelly Marie Tran (Rose Tico) had previously been announced as reprising their iconic characters from Star Wars. While we still don't know what other voice actors we can expect, we have learned more plot details.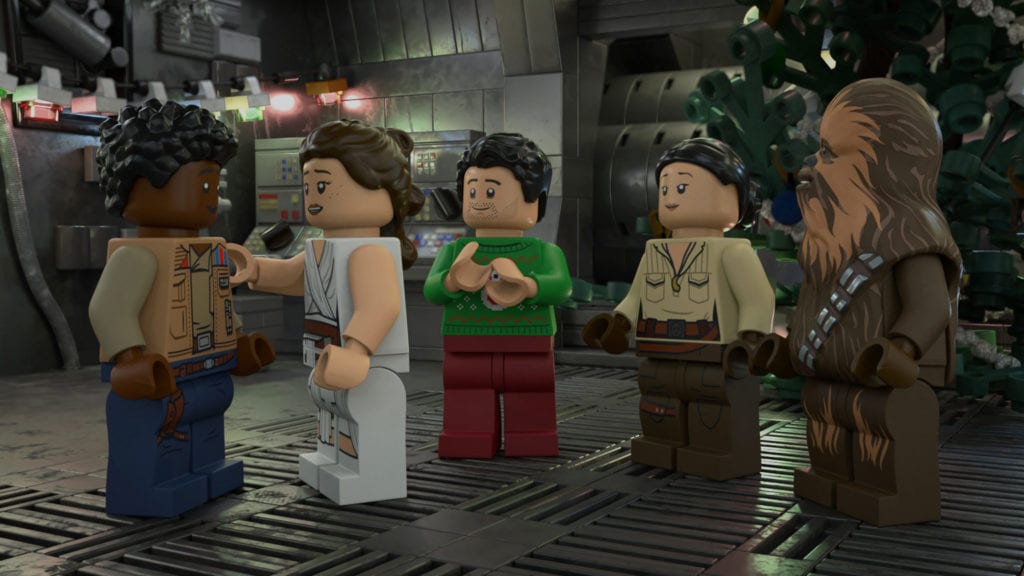 Image via Disney+/Lucasfilm.
What Will The Special Be About?
New details about the Lego Star Wars Holiday Special say that the events will follow almost immediately after the events of Star Wars: The Rise of Skywalker. All of our favorite members of the resistance are preparing a celebration on Kashyyyk, set for Life Day. Meanwhile, Rey will be embarking on a unique adventure, too, passing through past moments in the Star Wars universe before uncovering a Jedi Temple. We'll be seeing characters and events from different timelines mixing together, including Han Solo, Obi-Wan Kenobi, and a young Kylo Ren.
The inspiration behind how the Lego Star Wars Holiday Special plays out is not only based on what works based on the franchise but how Lego toys work, too. In fact, the way that folks play with toys inspired most of the story! James Waugh, an executive producer for the special, explained to Entertainment Weekly that while planning the story they looked at how kids will buy Lego sets and dump them all together before playing. So, why not make a special that draws inspiration from the mix?
Now that you know more details about the Lego Star Wars Holiday Special, do you think you'll be watching? Let us know if you'll sign into your Disney+ account on November 17th to stream it! We know we will.
Featured image via Disney+/Lucasfilm
Meghan Hale is the kind of movie lover that has a "must watch" that is a mile long... and growing. When she isn't talking about the latest film and television news she is writing one of her many in-process novels, screaming film trivia at anybody who will listen, and working as a mental health care professional. Follow her on Twitter @meghanrhale for some fun theories and live reactions to all things entertainment.
Leave a comment