Fan Draws Lady Gaga as Harley Quinn
A Lady Gaga fan posted on their social media a drawing of the famous singer and actress as her upcoming character, Harley Quinn.
2019's Joker with Joaquin Phoenix was a resounding success, especially with Phoenix's performance which earned him an Oscar for Best Actor. The success prompted a sequel to this production which is already in development. While some leaked images show what this product would be like, many fans wonder what one of the protagonists will look like.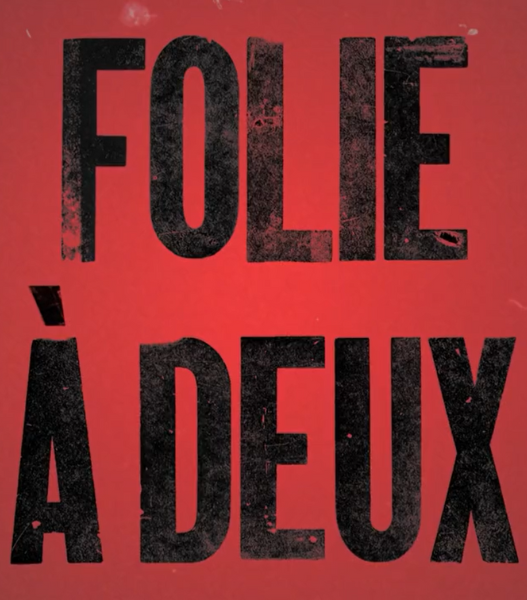 Image: DC
We are referring to Lady Gaga, who will play Harley Quinn, The Joker's lover in the comic book. One of the fans displayed his admiration for the actress and singer by drawing fan art of how she would look in her costume.
Due to the incredible success of the prequel, expectations are high for this movie. According to James Gunn's statements, it is known that this version is not Canon in the DC universe. However, it will still be able to continue its plot. There are also expectations with the title due to the interpretations of what Folie a Deux means.
Fan Draws Lady Gaga as Harley Quinn
Lady Gaga will play Harley Quinn in Joker: Folie a Deux. Although we haven't seen images of the actress as her character, a user created fan art to give us an idea. In the drawing, we see the actress and singer with the characteristic Harley Quinn makeup. Her face has a white base, her lips are painted red, and her eye area has a black base. As for her outfit, she wears a torn red and black dress with pieces shaped like hearts and pikes.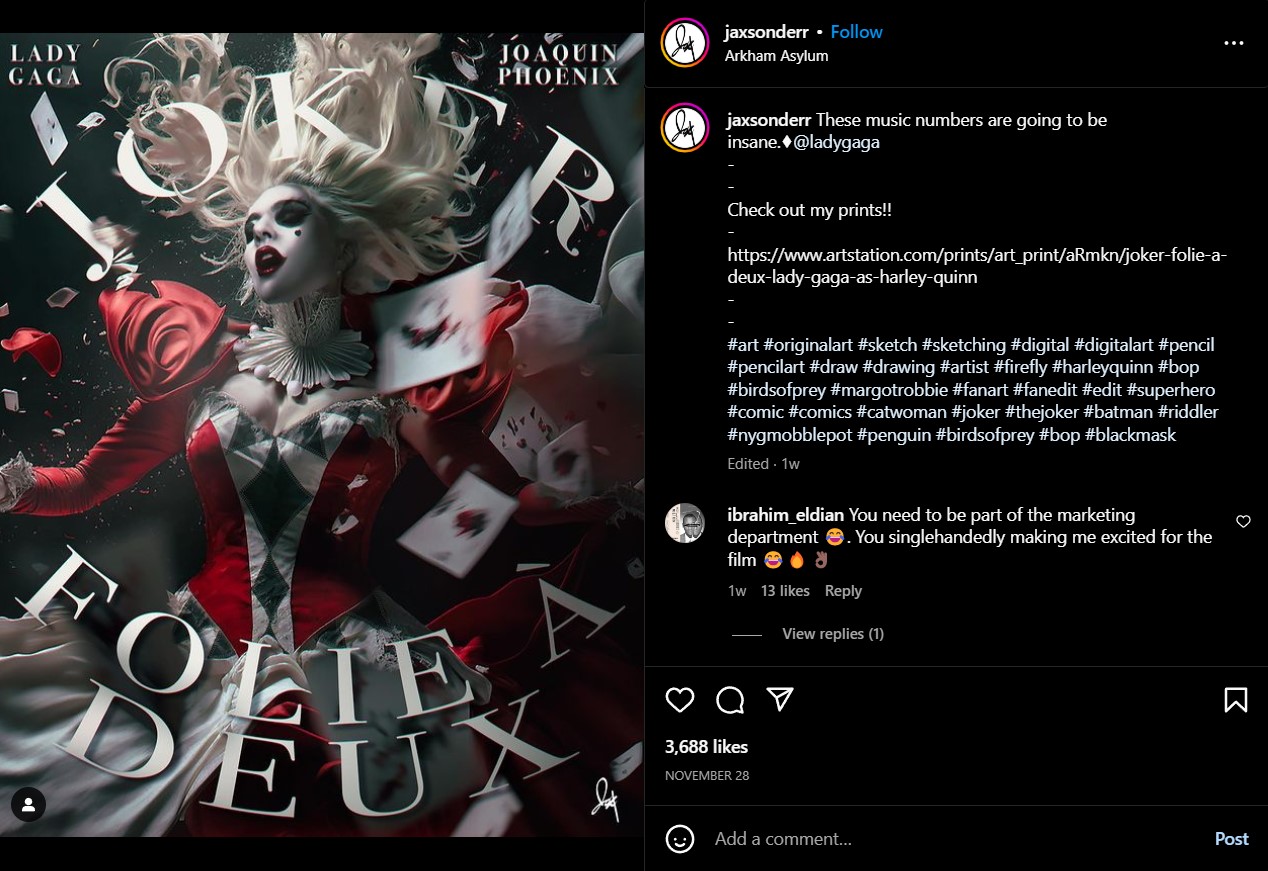 Image via screengrab
The drawing also shows several joker cards, and the actress seems to be falling. We see Harley face up on what looks like clouds, giving the impression that she is descending to the edge of madness. Remember, Harley Quinn was The Joker's psychologist in the comics, animations, and other movies like Suicide Squad.
Jaxson Derr was responsible for this artwork showing Lady Gaga as Harley Quinn. This Instagram user and artist posted his creation on social media and subsequently went viral. His fan art raised the expectations of the character and showed dazzling attention to detail. For now, everyone wants to see a photo of Lady Gaga as Harley Quinn as they wait for Joker 2 to finish developing before it premieres in 2024. People are curious to see how she will look in Harley Quinn's attire, especially since Lady Gaga always wears extravagant costumes in shows and appearances.
More on Joker: Folie a Deux
The Joker 2 is one of Warner's non-canon productions within DC. The plot is not yet specified. However, considering the end of the first and the title of this sequel, we can infer much. At the end of the first film, the Joker is arrested and locked up in Arkham Asylum. We can imagine that, while in Arkham, Arthur will meet Harley Quinn. Her real name is Dr. Harleen Frances Quinzel, and she is Gotham City asylum's psychologist.
Image via Screengrab
We will likely see how they meet and create Gotham's most powerful villain couple. Folie a Deux means The Madness of Two, which may imply that the plot explains how the doctor develops her madness in her attempt to give sanity to the Joker. Another point that may play into the film is the appearance of Batman. In the first movie, we see Thomas and a very young Bruce Wayne, and we see the murder of his parents again. Perhaps this Madness of Two refers to Joker and Batman, who goes crazy for vengeance after the murder of his parents.
The cast of Joker: Folie a Deux includes Lady Gaga as Harley Quinn and Joaquin Phoenix as The Joker. This movie will also include Zazie Beetz, Robert De Niro, Brendan Gleeson, Frances Conroy, Jacob Lofland, Catherine Keener, and Harry Lawtey. Todd Phillips will return to direct the sequel, which should release in 2024, currently in development.
Leave a comment