Kung Fu Panda 4 Movie Is Coming in 2024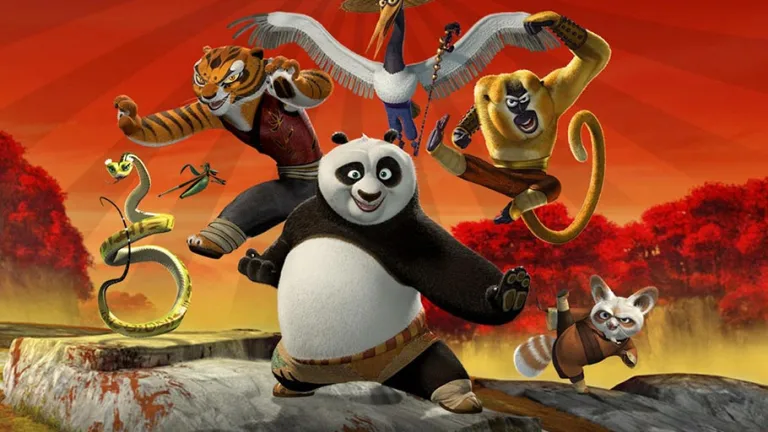 A Kung Fu Panda 4 movie is around the corner. We are happy that the franchise is coming back to us. It comes as the fourth installment of the franchise and is now in production. Universal revealed on Friday that it hits theaters on March 8, 2024. The Kung Fu Panda 4 movie follows the ongoing exploits of wide-eyed Po, a kung fu enthusiast in ancient China. His ravenous hunger matches his love for kung fu. We don't know the name of the movie's director yet. Following its 2008 release, the first Kung Fu Panda movie received an Oscar nomination for Best Animated Feature. In 2011 and 2016, subsequent sequels became available.
The Kung Fu Panda 4 movie star Jack Black as Po. Alongside him is an ensemble having Dustin Hoffman as Master Shifu, Angelina Jolie as Tigress, Seth Rogen as Mantis, Jackie Chan as Monkey, Lucy Liu as Viper, David Cross as Crane, James Hong as Mr. Ping, and Randall Duk Kim as Master Oogway.
Source: A.I.A.C.O
Po and his franchise are now a popular brands
Kung Fu Panda has inspired a wide range of spin-offs similar to the How to Train Your Dragon franchise spin-offs since the initial movie came out. This includes many video games, four short films, a television special, and three television series. One of them is The Dragon Knight, which becomes available on Netflix later this year. The Paws of Destiny and Legends of Awesome are also out. In addition to Rita Ora as Wandering Blade, James Hong as Mr. Ping, Chris Geere as Klaus Dumont, Della Saba as Veruca Dumont, Rahnuma Panthaky as Rukhmini, Ed Weeks as Colin, and Amy Hill as Pei Pei, the series has Black reprising his role as Po.
When a mysterious pair of weasels set their sights on a collection of four potent weapons, Po leaves his home and sets out on a global adventure for retribution and justice. He teams up with a no-nonsense English knight named Wandering Blade on this quest. Together, these two mismatched warriors embark on an epic quest. Their adventure is to locate the magical weapons first and prevent the end of the world. They even picked up a few tips from one another along the way.
Source: Variety
Some people wanted a Shrek 5 announcement instead of a Kung Fu Panda 4 movie
The chapter of Kung Fu Panda 4 movie is the first film since the third, which came out in 2016. While it thrilled many people to see that Jack Black reprises his role as Po, some animation lovers were hoping for a different DreamWorks announcement: Shrek 5. Shrek 5 even trended on Twitter because of the news today.
The Kung Fu Panda Christmas special and TV series that frequently focused on Po's exploits with the Kung Fu Masters, at times shifting the focus entirely on them, greatly enhanced the franchise. A new Kung Fu Panda picture is especially intriguing when considering Po's journey since, while the Kung Fu Panda TV episodes and shorts were extremely useful for the world building they supplied, the feature films tended to focus on the improvement of Po's powers and his personal story. Here is all the information we have about Kung Fu Panda 4 movie.
There was no information provided regarding the new feature, including who would be directing it, but given that Universal is putting a flag up for an 8 March 2024 release date, you have to assume that production has already started on the picture. We need to wait and see if Kung Fu Panda 4 does well, but I'm pretty sure that it's going to be a banger.
What do you think about Kung Fu Panda 4? How about Shrek 5? Do you consider yourself a fan of either of the franchises? Share your thoughts in the comments below!
Leave a comment