Kraven The Hunter Movie: Will Spider-Man Appear In The Spinoff Film?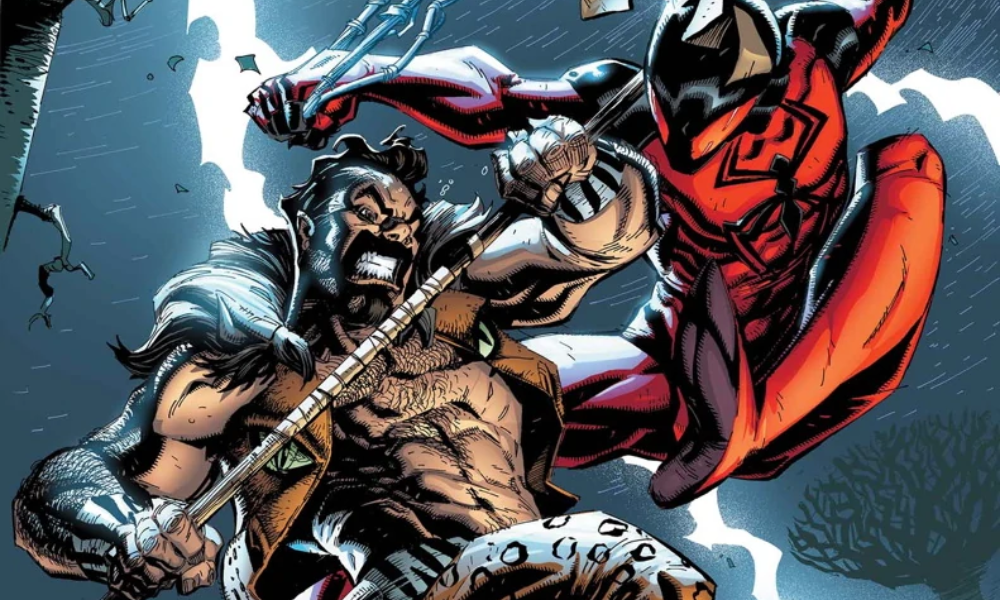 Aaron Tyler-Johnson gives a cryptic answer to the question of whether Spider-Man will sling into the Kraven The Hunter movie.
Sony's Spider-Man universe is about to expand more with Kraven the Hunter movie and Madame Web. Both films will introduce characters from the Marvel comic books that significantly contributed to Peter Parker's life. 
Fifty-eight years after Kraven's first appearance in The Amazing Spider-Man #15, he will finally have his live-action debut. Aaron Tyler-Johnson has previously called Sergei Kravinoff, aka Kraven, "one of Marvel's most iconic, notorious anti-heroes — Spider-Man's number one rival."
Will Spidey appear in Kraven the Hunter movie?
Of course, fans were interested in whether the anti-hero will meet the Web-Slinger in this upcoming spinoff
Kraven the Hunter (film)
. In an interview with Variety, Tyler-Johnson kept his mouth closed about the possibility of Spider-Man appearing in the Kraven the Hunter movie. To dodge the question, he said there had been comic books where the characters clashed against each other. So, for him, "the possibilities are definitely there." You can read his full answer below:
"That's a really interesting question. In comic books, there have been many comic books that have that, so, you know? So the possibilities are definitely there," Taylor-Johnson said. "Kraven's a really interesting character, man."
Recently, Tyler-Johson clarified his previous statements about Kraven being an "animal lover," saying that his words were taken out of context. His clarification came after a fan backlash. In his statement, he calls Kraven a "conservationist" and is someone "who's really understanding themselves and has flaws." He assures everyone that Kraven's live-action version will be "the Hunter that we all want to see."
With the little information that we have, it's hard to say whether Spidey will appear in Kraven the Hunter movie. In the previous films within Sony's Spider-Man universe, only Tom Hardy's Venom: Let There Be Carnage has shown a definite crossover between the characters. Kraven the Hunter movie will most likely become an origin story for Kraven and how he became the ruthless hunter we all know.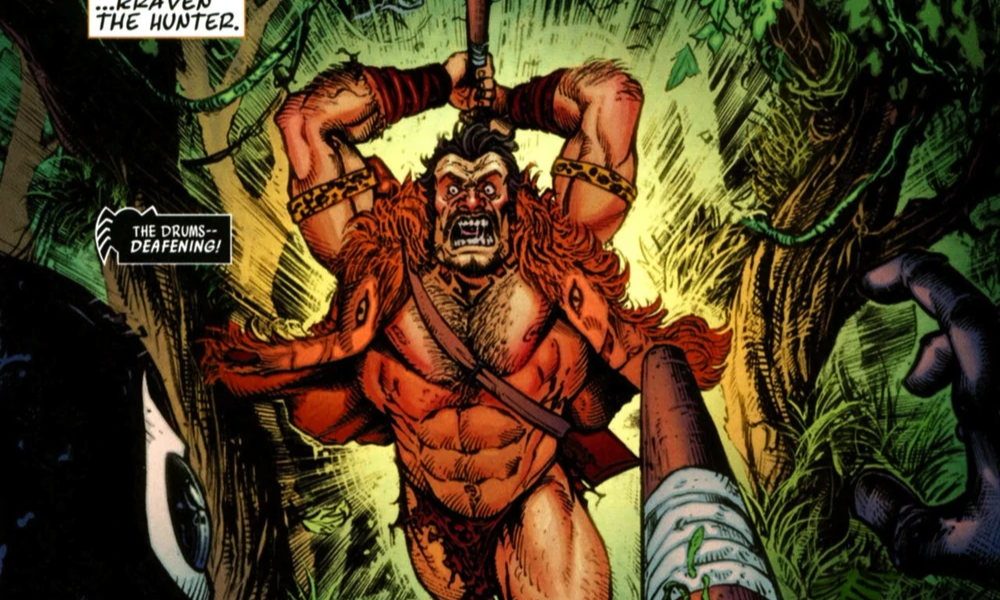 Marvel Comics
Ariana DeBose debuts as Calypso
In the same interview, Tyler-Johnson complimented Ariana DeBose's performance in Kraven the Hunter movie. He calls the Oscar-winning actress "just exceptional and a beautiful human being." He then hinted that DeBose created something extraordinary in the film. 
"And she stepped on and done something really gorgeous with this and really, really special. I can't say too much about it because I kinda wanna leave a little bit behind, but you know what? We made something that… I think we're all gonna be really proud of and I think something to be excited to share as well."
DeBose plays Calypso Ezili in Kraven the Hunter movie. In the Marvel comics, Calypso was a voodoo priestess and psychopathic woman, who could use voodoo for mind control, poisons, and even resurrection. She also has a rather complicated love story with Kraven.
We don't know if they'll follow the comic books regarding Kraven and Calypso's fate, but it would be fun to see both talented actors play such interesting characters.
Aside from Ariana DeBose and Aaron Tyler-Johnson, actor Alessandro Nivola will play a villain in the Kraven the Hunter movie.
. Russell Crowe and Levi Miller will also appear in the film, but their roles are still undisclosed.
Future films within Sony's Spider-Man universe include Madame Web and El Muerto, which premiere on July 7, 2023, and January 12, 2024. Kraven the Hunter movie will hit theatres on January 13, 2023.
Do you think Spider-Man will appear in Kraven the Hunter film? What do you think their first interaction will look like? Let us know your thoughts in the comment box below!  
Paul is many things. He's a fan of anime, superheroes, and everything in between. He dedicates his downtime to annoying the heck out of his cats and dog.
Leave a comment